Alumni Spotlight on Ashley Bornancin and Traveling Without Fear
This week we are featuring Ashley Bornancin, Greenheart Travel's Teach in a Homestay in Italy program alumnus. Ashley was awarded our 2013 Travel Correspondent scholarship, giving all of us a chance to live vicariously through her inspiring blogs, photos and videos. Back in Los Angeles now and pursuing her filmmaking career, she took some time out of her busy schedule to talk about traveling fearlessly, why it's up to us to make the choice to pursue adventures and her amazing Sicilian host family during her time abroad.
Q: What first inspired you to travel to Italy, and specifically to tutor a host family in the English language?
My entire family is Italian and I always wanted to learn more about my Italian roots, since both my parents were raised in the states and spoke very little Italian. I had spent the previous summer teaching English to over 100 students in a small town called Stary Sachz, Poland and I absolutely loved it, so when this opportunity to teach English in a homestay in Italy came up, I knew it would be combining my greatest passions; my Italian culture, my love for people, and my love for documenting my experience through media.
Q: How important do you feel experiencing another culture and country was to your personal growth as well as your career aspirations?
I learned so much about myself through this experience, I truly would encourage anyone who can do it, to go ahead and put yourself out there fearlessly. Most of all, I learned that people are people no matter where you go and if you are one to embrace other cultures and truly try to learn from them, they will be thankful, gracious and accepting. I think living in the States, we are so secluded from the rest of the world, making it difficult to travel due to costs and locations, so we must really challenge ourselves to do so. Personally I also learned that I can literally do anything and survive anywhere. I was taking day trips and weekend trips as a solo traveler, meeting people along the way, changing my routes, challenging myself with a language I barely knew and pushing myself beyond limits. It really is what you make of it though. If you choose to sit inside in the same city all day long, then that's going to be your experience. You learn that life is a choice, and you have to be the one to make the choice to experience it all.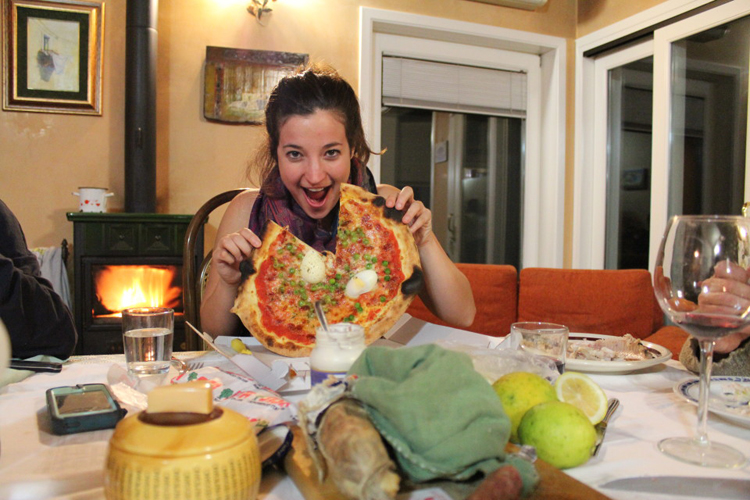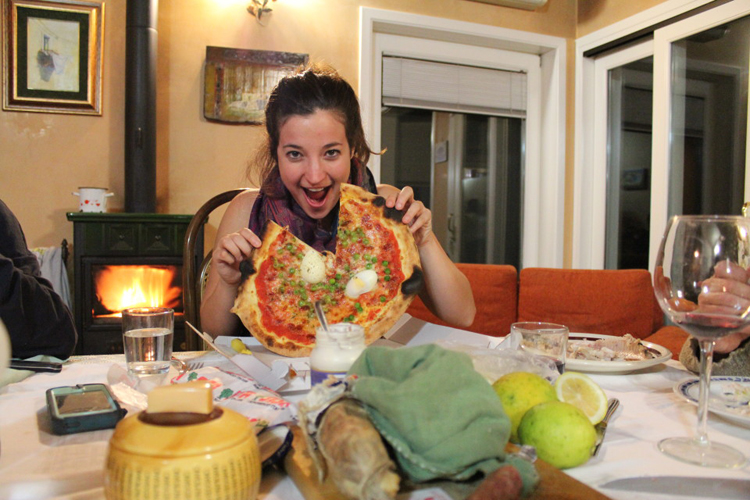 Q: What were one or two of your favorite memories, experiences or images that stand out for you looking back on your time in Italy?
My first memory was the beautiful Italian family I stayed with, the Gissara family. The mother, Stefania, took me in as part of the family, and the daughters, Anita and Felicia, were like my own sisters. I loved every meal we would have together of homemade wonderful foods, our conversations and all of the family gatherings. I loved my goofy conversations with Zia Pia, the 96 year old aunt whom I would drink red wine with every night, and the gatherings with all of the family and friends. Some of my favorite weekends were visiting my new Sicilian friends, Martina in Milano and Francesca in Rome. Being taken around cities by natives made the experience so much more special and real.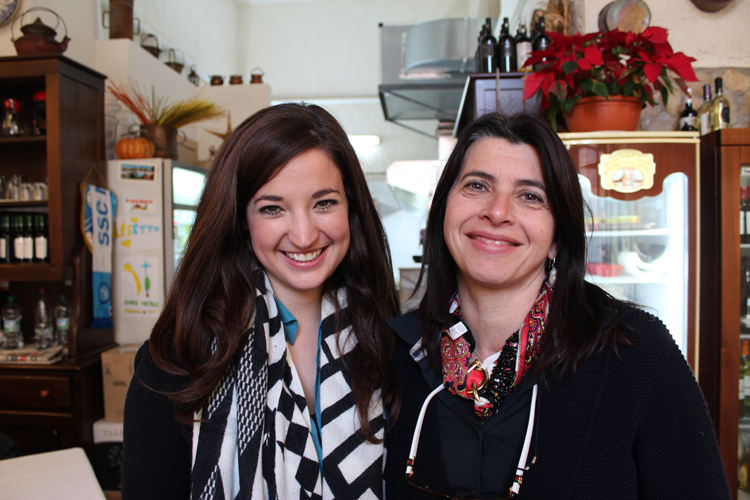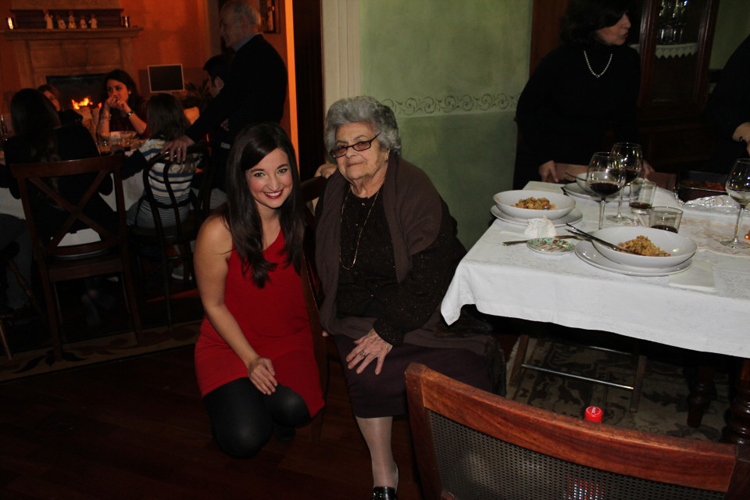 Q: Do you have any tips for how travelers can make the most of their travel abroad experience while living with a host family?
First of all, realize you can't fit "everything" in. I do a lot of research so naturally I made lists and lists of things to do in each city. I would pick 2-3 top main attractions or things that you are really passionate about so you can enjoy them and then enjoy the people you are with by making memories with them, practicing the language and allow time in between. I know all host families are different, so it's really important to state your desires for the trip. If you are teaching, make schedules very clear as to what they are looking for. Know what times they want you to be home, how they feel about weekend trips, etc. Communication is key. I hear from my travelers that they weren't as adventurous as I was because of their host families, but most people, especially Europeans, are understanding of one's desire to explore, so it's just very important you express what you are looking for.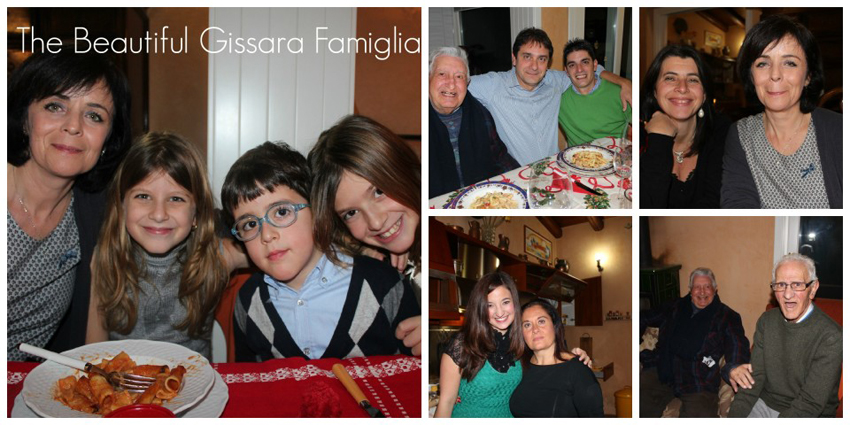 Q: Do you have a favorite mantra or quote that inspires you to get out of your comfort zone and follow your passions that might help others go after their travel dreams?
Some of my mantra's are Nike's "Just Do It" and I believe it's Joyce Meyers who says, "Do It Afraid." I also remind myself that everything is just a moment in time. Time that is about to fly away, so if something scares you right now, more than likely you will get past that fear and keep moving forward. I also think we build up situations to be more scary that they actually are. Our fear is in the anticipation that we build up inside of ourselves, so if we can learn how to manage that and just "Do It Afraid" we can get past anything.
Q: If you were talking with someone that wasn't sure about traveling to a new place, what would you say to persuade them to go for it?
Do you feel comfortable going through life only knowing your one culture in a world with millions of people you can think, learn and grow from? I for one am not satisfy with that. Also, what are you exactly afraid of? What's the worst that could happen, especially in an environment with people approved through a trusted program… you learn a new language and make new friends? You do things you didn't even know existed? Doesn't sound too bad to me!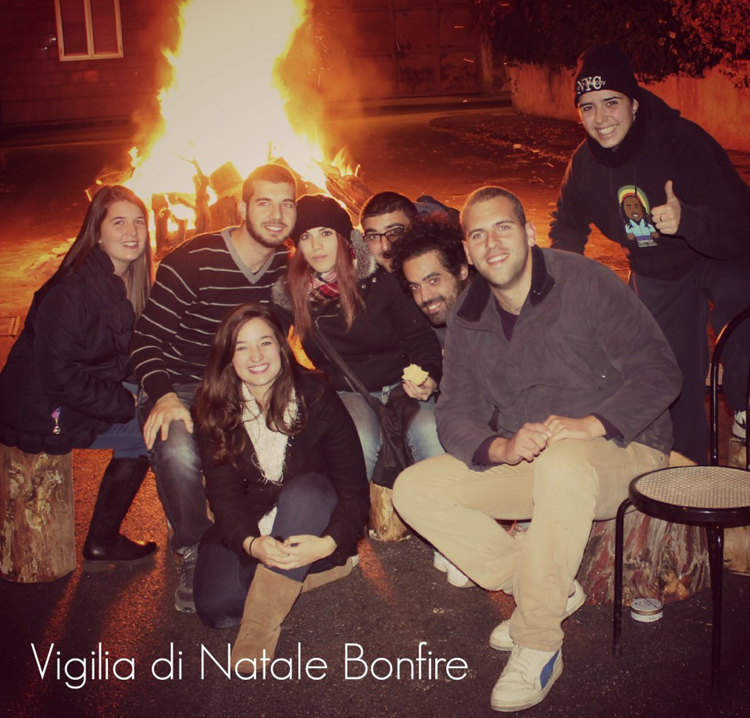 Q: Have your career goals or interests clarified or changed since you have returned from your program? If so, what lies ahead and how has traveling influenced this path?
As someone who works in entertainment, I see that for the time being my heart is in Los Angeles, but the journey to Italy put the travel bug in me, and especially as someone with a passion in film making and media production. I can definitely see myself working abroad in the future; hosting, writing and creating a travel show that encompasses cultures in a different light. Greenheart Travel was just the first taste of that experience, and I know I can do it, one of my new passions is to find a way to live a wonderful life with traveling as not just something that happens once a year, but something that intertwines with projects I am working on. I would also love to use my documentary skills to produce documentaries abroad in the future as well, focusing on individual stories by experiencing various cultures first hand.
Q: Any other additional thoughts you have about your experience or the importance of traveling and learning about a new culture?
You will never grow if you never change. You will never change if you are constantly doing the same thing, in the same environment with the same people. If you have an opportunity to travel, it's simply not an option. You have to do it. I have regretted money spent on clothes, meals and things- not once have a regretted even a single dime spent on travel. The wealth of knowledge and life experience you will get is priceless.
Have any questions of Ashley about finding the courage to travel and explore? Comment below!