Alumni Spotlight on Kirin Taylor, High School Student in Austria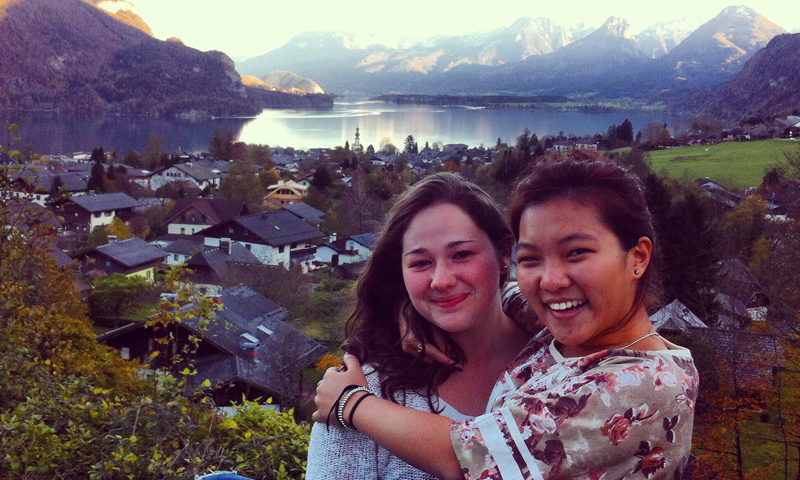 This week, Greenheart Travel interviewed High School Abroad participant Kirin Taylor, who has been studying abroad in Austria since last September. In this interview, Kirin shares with us her desire to learn German, her inspiration for studying abroad, and advice she has for future participants!
Q: What inspired you to study abroad and specifically in Austria?
I was inspired to study abroad by my interests in international relations, diplomacy, communication, and peace studies, and my love for travel. I predicted that spending time in another country would give me a first-hand experience in the exchanging of cultures, ideas, and values, which turned out to be completely true.
One reason I chose Austria, which is also a primary reason why I wanted to study abroad, was to learn German. Austria also has beautiful and unique landscapes, a central location in Europe, and a rich culture.
Q: What have you discovered about Austrian culture and life since living there?
I have discovered that it is completely and utterly unique. Many people don't know that Germany and Austria are so different, but here there is traditional music, celebrations, foods, schools, and customs. By travelling within Austria, one could see lakes, forests, mountains, large cities, small villages, and more, despite its relative smallness. The people here are very willing to help, and almost everyone knows some English!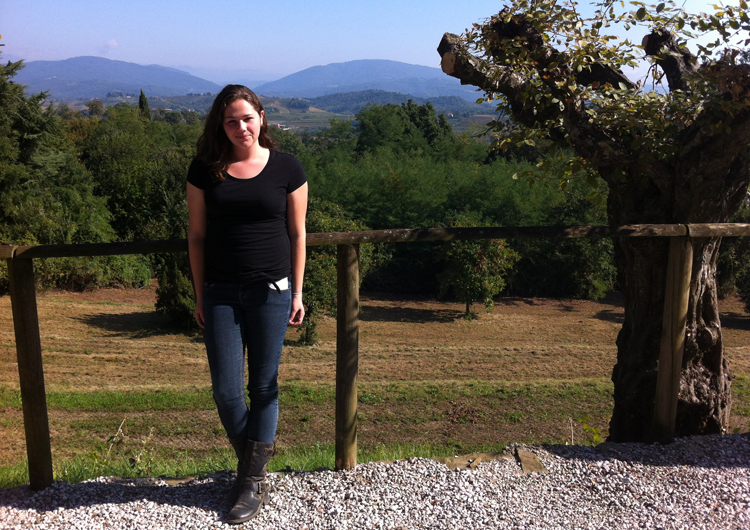 Q: What are some reasons to learn German?
German can be very useful in business, and in international and diplomatic work, and happens to be less commonly learned in America than Spanish, French, and Chinese.
Learning a new language opens you up to so many new people, places, and experiences.
Additionally, By learning German it is possible to see the connections between a lot of German and English words, as English is Germanic. I've found that really interesting. Knowing German could make it easier to study languages like Dutch in the future.
Q: What's it like to learn a language through immersion?
Learning languages in high school was always very difficult for me, because there wasn't enough time to practice, and it wasn't being applied. Immersion gives you no option, but to try and learn the language of that country, and there are definitely better and quicker results from this method. Having not studied German before, I was barely able to speak at first, and it took time before the language came to me. After 3 months of living here, I was able to start understanding German, and with that, speaking, reading, and writing have come fairly quickly. It is amazing that learning a language with immersion is possible, and happens so quickly, even for someone who has not been previously exposed to the language, or is particularly gifted in this field.  Learning through immersion also takes determination, as you must be willing to practice, and remain open minded.
Q: Do you have any tips for how students can make the most of their study abroad experience?
I would advise students to really take advantage of the opportunities offered to you while studying abroad. Learn the language, meet as many people as you can, build good relationships with your host family and new friends, experience the country's culture, and when possible, travel!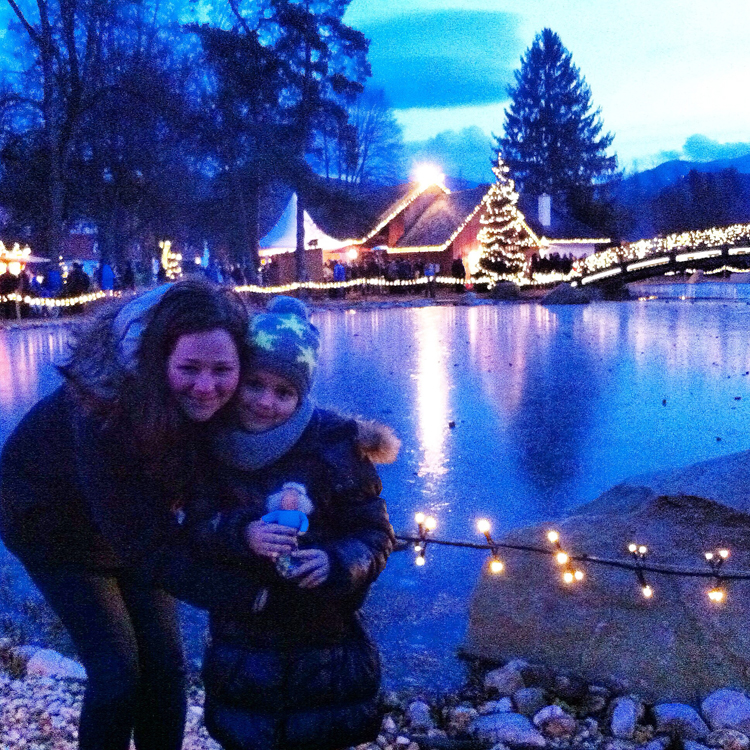 Q: Did someone inspire you to study abroad or to travel (ex. A teacher, friend, role model)?
I work and volunteer for a peace organization based out of Washington DC, called Little Friends for Peace. My involvement with them really inspired me to try to create good relationships and connections internationally, and hopefully my actions will influence others to do the same as well.
Q: If you were talking with a friend who was unsure about studying abroad in high school, what would you say to persuade them to go for it?
I would tell them that gaining these experiences and skills while in high school could be more important and rewarding than anything else they could possibly do with their time. No matter where you'd choose to go, your experience would be completely unique and life changing, making you reevaluate how you live your life, what you enjoy, and what's important to you.
Q: What are your plans for after the program and how have your travels inspired these goals?
After I leave Austria in July, I am home for the summer and then headed to college! I am not sure which one yet, as I don't have to decide until the beginning of May. My travelling has influenced what I will be studying, as I will continue to learn German, and will explore global and cultural studies. My exchange year has reinforced my love of travelling, and I am sure I will return to this country, as well as explore new ones in my future.
Q: Any other additional thoughts or tips you have for anyone wanting to travel for a change?
Travelling, whether it's for an exchange or not, really does create change in the world. People could change their views of your country, just by one interaction with you. That's a very scary and wonderful thought.