Fundraising by Painting My Way to Teach English in Italy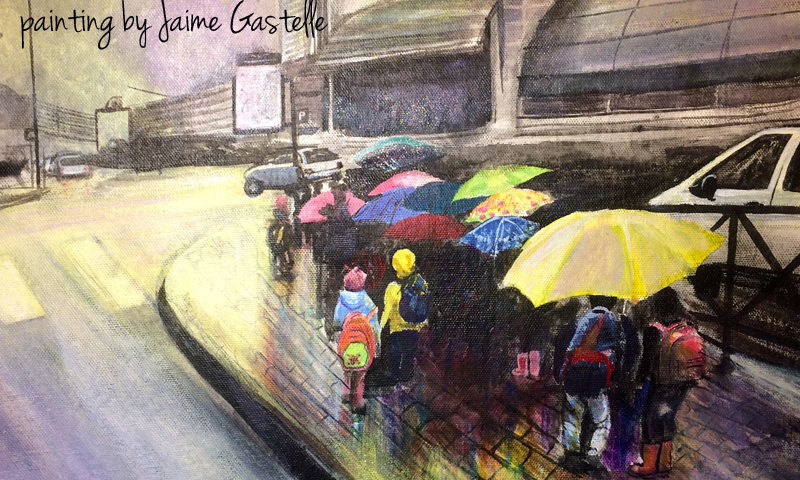 When Jaime Gastelle decided to travel to Italy to teach English abroad, she knew she would need some support funding her program. We talked with Jaime about her successful fundraising campaign on Kickstarter, why she chose to teach in Italy and advice she has for fellow travelers trying to fundraise for their own travels abroad.
What inspired you to travel to Italy and participate on this program?
What isn't inspiring about Italy? I love to travel, but Italy really is something in its own league. I love Art History, Architecture, and the Cultural Life that exists here. I wanted to come here to experience everything for myself, to truly be in the presence of some of the greatest artifacts known to man, and of course, to eat Italian food!
How did you get motivated to fundraise and have you had experience in the past with similar efforts?
I used the crowd funding platform called Kickstarter to help fund my trip to Italy. As soon as I knew I was coming I created a project there because I have had success in the past with a similar project, called "Art Adventure." Basically, I am an Artist who loves to travel. This way of fundraising has allowed me to gather support for my art projects ahead of time so that the funds are available for supplies and travel expenses. Throughout the project I create Art that is then given to my supporters. It is convenient for me because it's almost like having people who are interested in the idea give me a commission of what they would really like. My past project was about plein air painting on a bicycle journey through the Rocky Mountains. For my project in Italy, I called it "Streets of Italy," and will be taking pictures in the cities and painting here in my host family's home.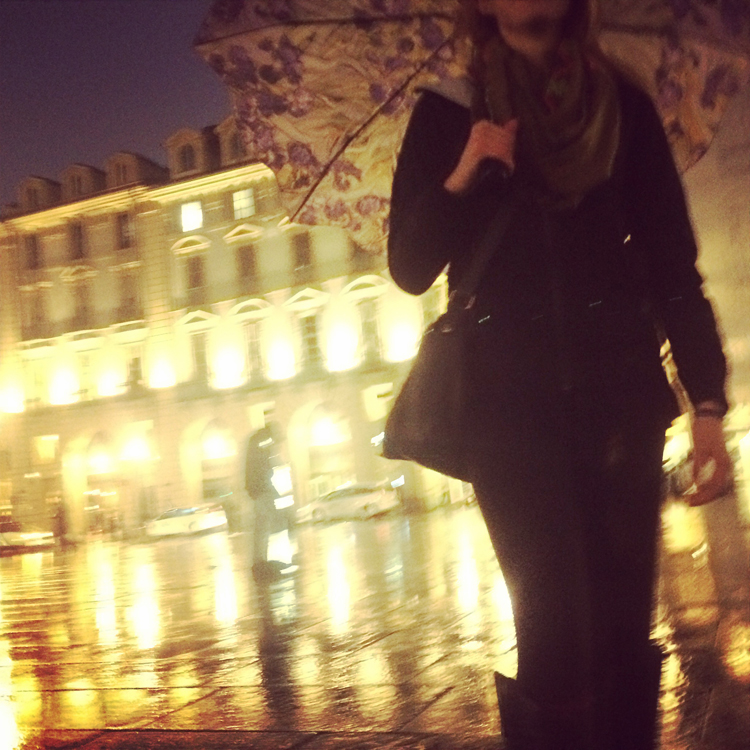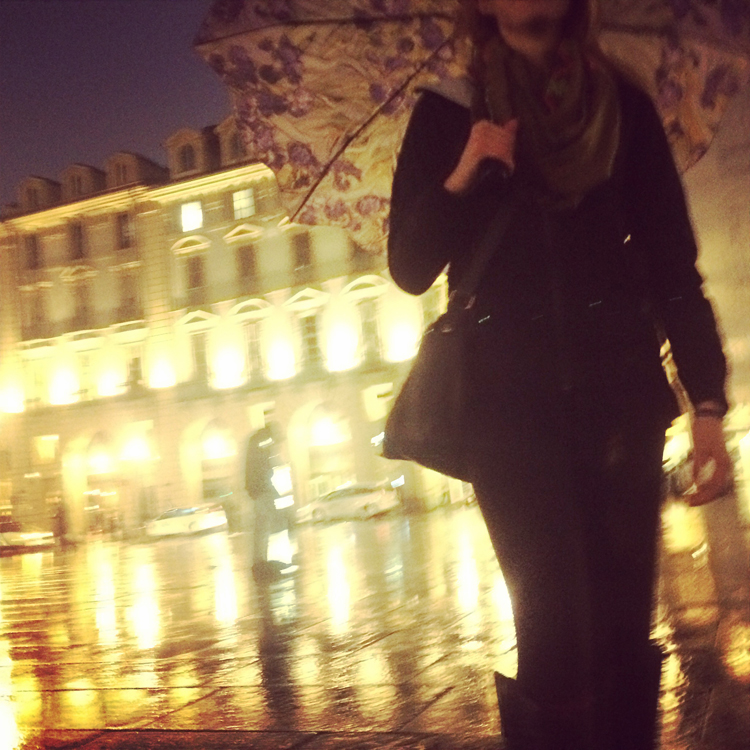 Why did you choose this particular way to fundraise?
This particular way to fundraise is beneficial in many different ways. I think that it is very convenient for me as the creator and for the client. The platform allows for easy setup, and anyone can support you financially from their smart phone, tablet or computer. It is also open to the entire public. Anyone can be a part of your project, not just people who you know. Also, there is no limit to how much you can make! The only downside is that there is a time limit. Also, whatever goal you set must be reachable because if you don't make your goal, you forfeit all of the pledged support. You have to find a nice project goal that you know you can reach, but that still motivates people to want to join in to help you get there (that's the "Kicker" in Kickstarter).
Do you have any tips for fellow travelers to get started and stick with their fundraising efforts?
A tip I have for people trying to fundraise for a project is to make sure they are giving something in return. I make paintings. I think that if you are asking for money from people you should also give something back, like an event, a volunteer day, information about how much their dollars helped, etc. Also, if you do Kickstarter, I suggest getting very creative during the fundraising time to get the word out there about your project. I made a sign that I put up at my work and at one of my art shows. I also used social media. I also was featured in the local paper because I emailed them suggesting they do a story. You have to really work hard firstly, letting people know about the project, and secondly, reminding them that there is a time limit.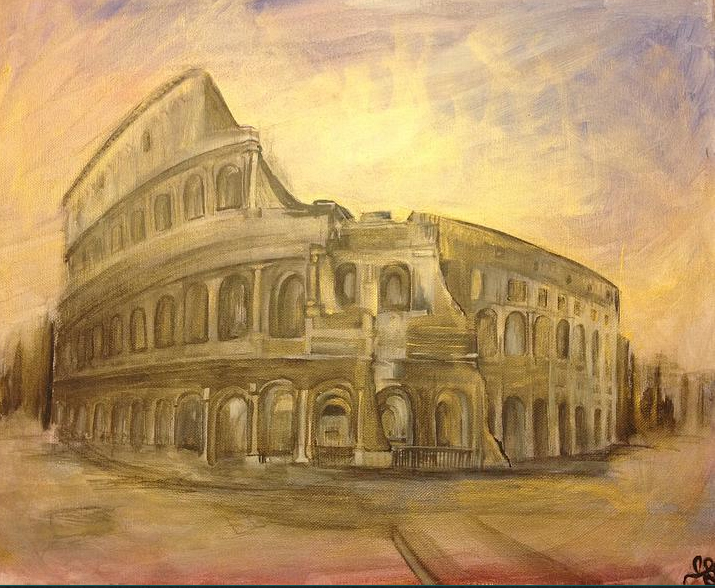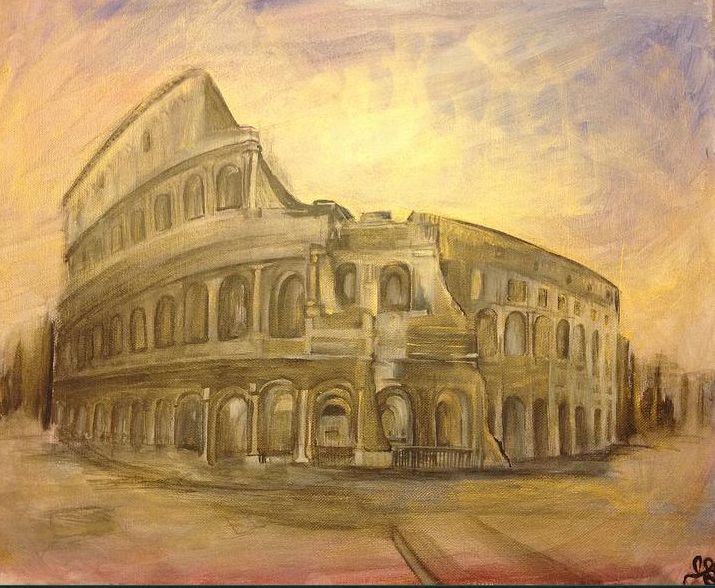 What lessons have you learned from this experience so far? (both fundraising and traveling)
The greatest thing I have learned about traveling is that you should have a good sense of humor about everything, from discovering your first Turkish Toilet, to not understanding a foreign language in many different circumstances.
What has been the most rewarding experience so far in Italy?
The most rewarding experience in Italy has been meeting the people. My host family and the students at the schools I work at have exceeded all of my expectations. They are so kind and genuine. My host family cooks amazing food, provides me with extra clothes to keep warm, and is taking me to Florence to see some of the most famous art at the end of February. The children at school are also amazing. I was placed at two different middle schools. They love to speak English with me, and they say hi, or Ciao, everywhere I go.
Do you have a favorite quote or image that keeps you inspired through the challenges?
I gather inspiration from the beautiful sites around me. I take pictures so I can paint them! The city of Torino is beautiful, and here in Settimo Torinese, the city is teeming with character and Italian culture, it's awesome!