Greenheart Travel Alumna Bringing Clean Drinking Water to Colombian School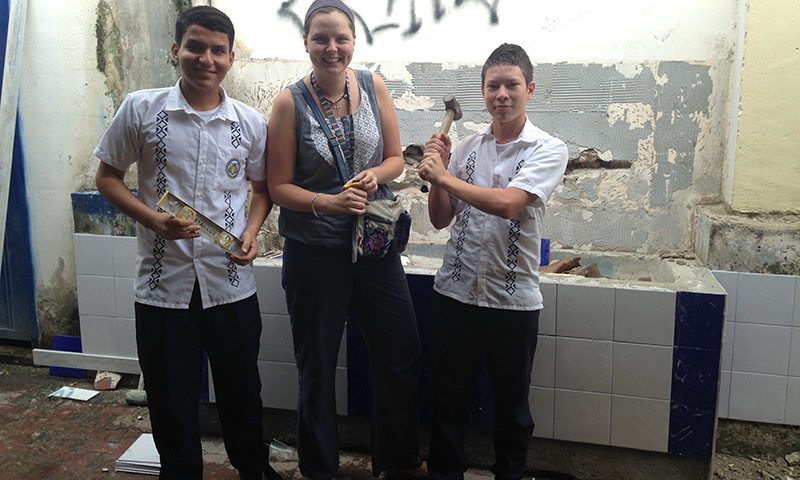 We have hit a few hurdles along the way but today was the day it actually started!
Unfortunately, our fantastic volunteer mechanical engineer, Hernando Salja, received an opportunity in the capital that he could not refuse and had to leave the team. We are sure that he is destined for great things. The good news, however, is that Ana Murcia has lovingly jumped on board as a team member with her experienced company Ozone Mar. Perhaps we can't have those fancy tiles that we wanted, but 3,500 students can still get their clean, cold and free drinking water.
We have overcome these obstacles and today was the day all of our hard work came to fruition. The builders have been laboring away this morning preparing the wall for the plumbing and tiling the base of the sink.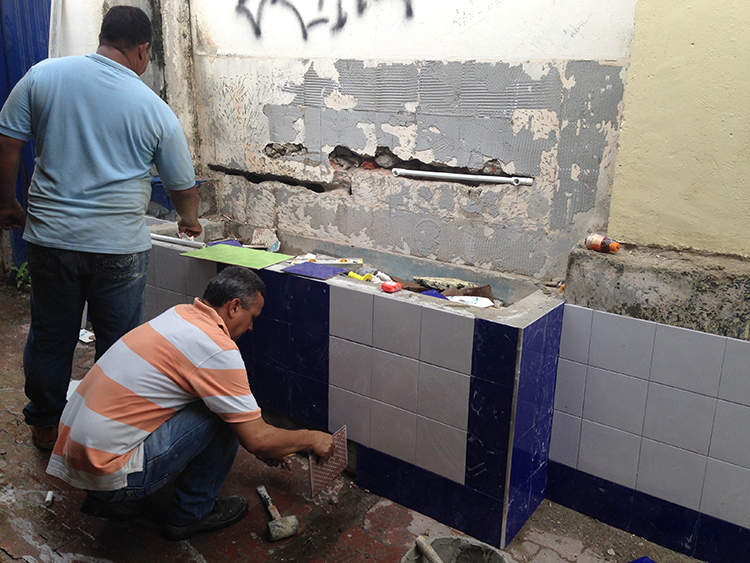 The photographs and videos are being taken by 8 of my 10th grade English students who also have an interest in media studies. This is a great opportunity for them to combine their English skills with technology.
Everyone at Liceo del Norte is very excited for the project and thank you very much for your support.
Another update coming soon…
Many Thanks! Hannah and the Liquid Legacy Team
Hannah Gwynne is a Greenheart Travel English teacher in Colombia and a 2015 Greenheart Club Grant winner for her Liquid Legacy clean water project proposal to provide students access to clean drinking water in their school.
Learn more about our Greenheart Grant opportunities!