One Step Closer to Clean Drinking Water in Colombian School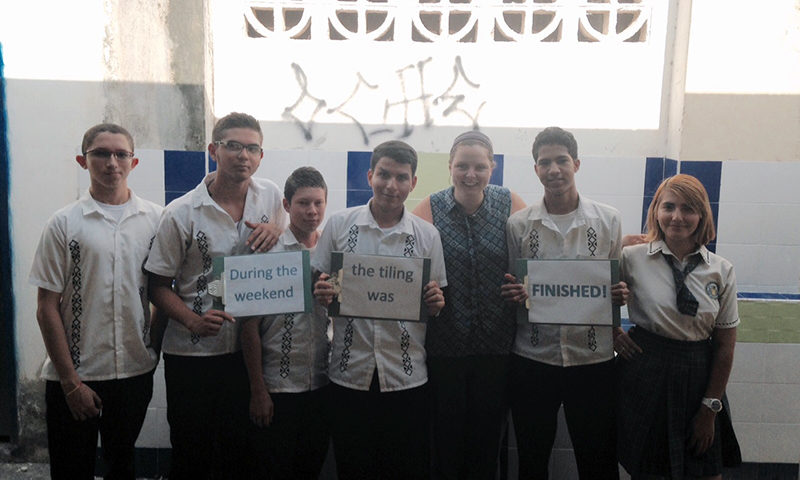 The students and teachers at Liceo del Norte and the rest of the team were super excited to see their hard work on the Greenheart Grant Liquid Legacy project featured in the previous blog. It has given us a real boost.
We arrived at school today to find the tiling completely finished! Fantastic progress. What many people misunderstand about developing countries is that things don´t generally happen on time like in America or the UK, etc.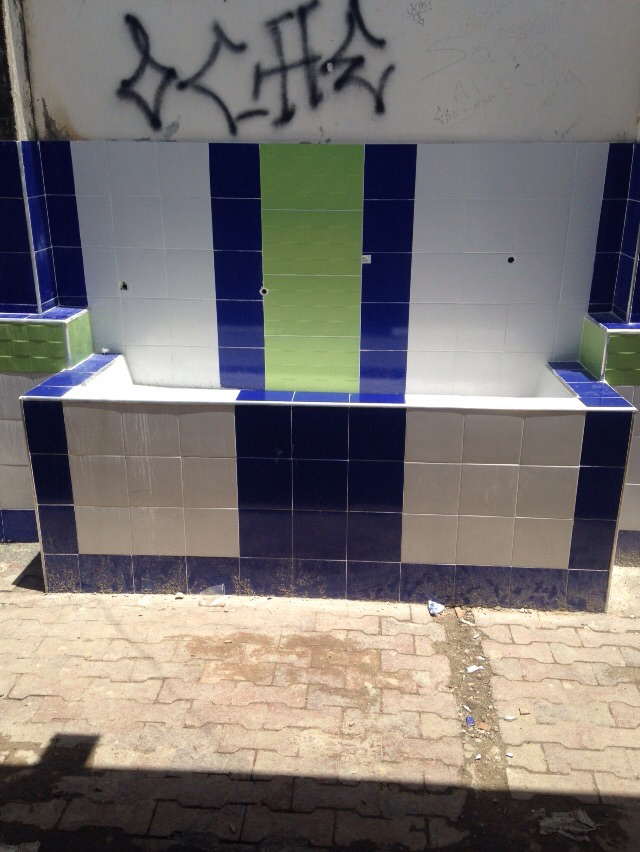 The tiling is all finished!
It can be frustrating but this progress shows how much people want and need this project to be successful. The students also arrived at school with some new ideas for making videos.
Please check out their video below and thanks again for your ongoing support!
Hannah Gwynne is a Greenheart Travel English teacher in Colombia and a 2015 Greenheart Club Grant winner for her Liquid Legacy clean water project proposal to provide students access to clean drinking water in their school.
Learn more about our Greenheart Grant opportunities!