Busy Days in Austria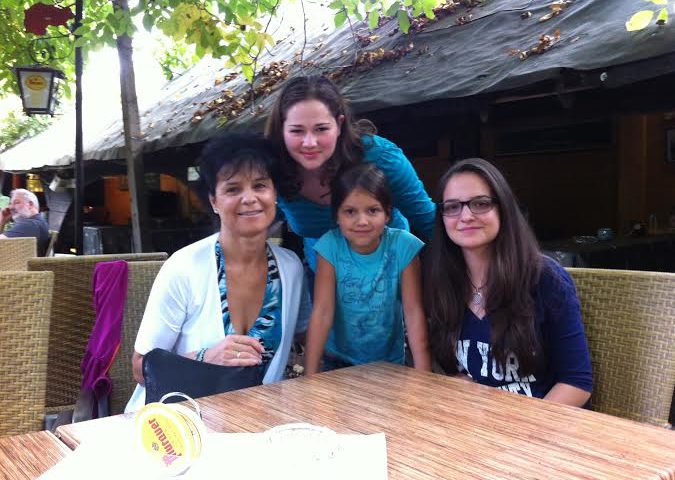 I have now been studying abroad in Austria for slightly over two weeks, and two weeks is enough to do a lot! My host family and I have kept very busy, and it doesn't look like that will stop for a while! It is great to be so productive, but also exhausting. Here's an idea of my week's adventures!
Day 1:
I arrived in Wien (Vienna) at around 8 a.m. on the 29th, this is only 2 a.m. eastern standard time. Despite being exhausted I jumped right into my day, which started with Kaffe at a Cafe in the airport with my Area Rep, Ira, my Local coordinator, and several other adult employees of the program.
Ira and I then took a bus, and then a train, to get to our hometown Knittelfeld. After eating some delicious Austrian food, and resting, I finally got to meet my host family!
It was the day before my host sister's birthday, so I went out with her and her friends to celebrate!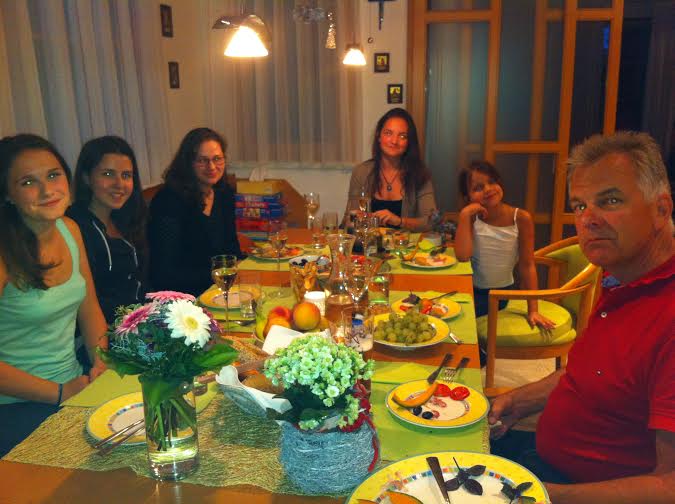 Day 2:
To celebrate My host sister's birthday, we went out to lunch, and I tried traditional Austrian Schnitzel.
Day 3:
I went grocery shopping with my 7-year-old host sister and host mother. I learned many German words by going through the products.
My host sisters and I had fun writing German words on sticky notes to place on objects around the house.
We then had dinner together, talking for several hours, and becoming acquainted with one another.
Day 4:
I ran errands with my host father, and the older host sister, including getting an OBB (the train system) card, and going shopping for a desk for my room.
Yet again, we enjoyed a meal together, spending hours to eat and talk. This is only possible during weekends or holidays, but is great whenever it happens.
I helped my host sister pack for her trip to Hungary!
Day 5:
I attempted to go shopping by myself, although I never ended up getting what I needed, I succeeded in learning a few new words.
I played with my younger host sister, including a German board game.
My host parents took me out alone, first to see my school, explore the church there, and talk with the headmaster, and then to see the Red Bull ring in Spielberg. It was great to talk with them alone, and to see the beautiful view.
My host mother gave me a tour of the family's large garden and backyard, something that it had been too rainy to do up until this point.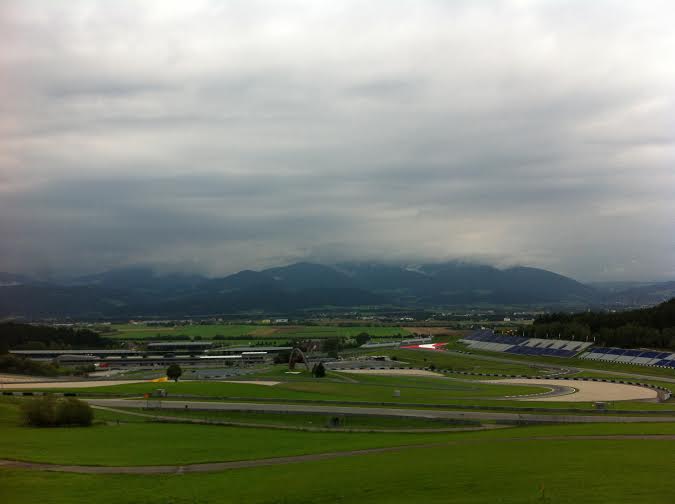 Day 6:
I went to downtown Knittelfeld with my younger host sister, and host mother. We bought the things I was unable to get alone, went to a bakery, a book store, and took a walk.
I got to meet and spend time with 2 friends of my host sister (she was still in Hungary).
I watched "Mamma Mia" in German!
Day 7:
I walked with my younger host sister and host mother to the dentist office where both my host parents work, and which they created.
We went to an Italian restaurant, and I had the closest thing to a real Italian pizza I had ever had.
My younger host sister and I swam in our cold, cold pool.
We had dinner with family friends, and my host sister returned from Hungary!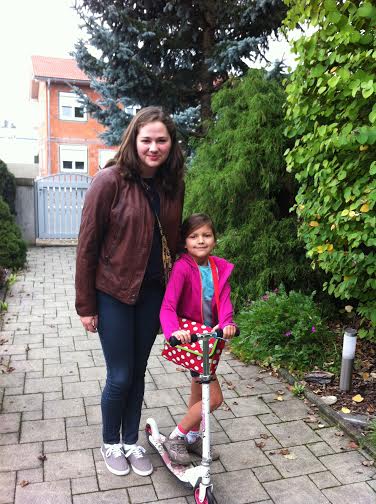 Day 8:
 My lovely Area Rep met with our family.
Many people from school (like 30!) came to sleepover at our house, to celebrate the end of summer.
Day 9:
Our family ate lunch at a local restaurant, and afterwards got Italian gelato.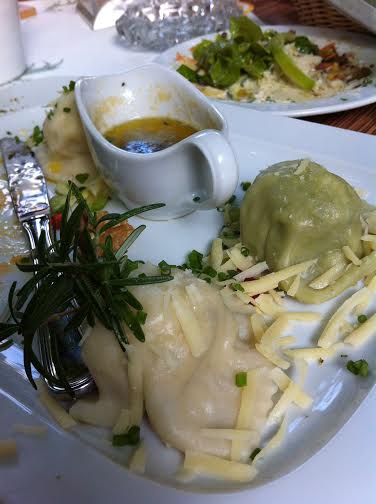 Day 10:
We walked my younger host sister to her first day of school, all of the kids and their families were walking on the first day, which was very nice to be apart of.
I ate breakfast out with my host parents, and host sister.
We attended mass & orientation at our school.
We had dinner and dessert out at the restaurant above the Red Bull Track in Spielberg!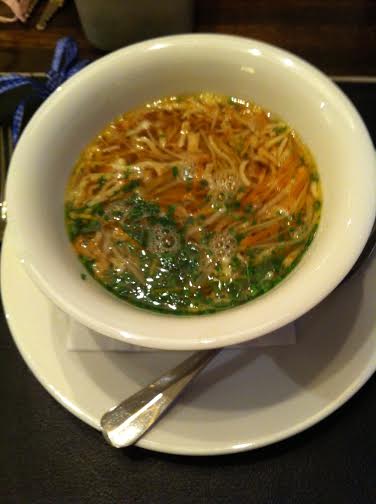 As for the rest of my days here, most are filled with school, which I will save for a later post!
Coming up I have my program orientation with all of the exchange students in Austria, a weekend in ITALY, and a trip to VIENNA! I am so grateful for how fun my time here has been, and how fun and beneficial it will continue to be. I really owe it all to my wonderful and generous host family. Endless thank you's and love!