Preparing for the Opportunity of a Lifetime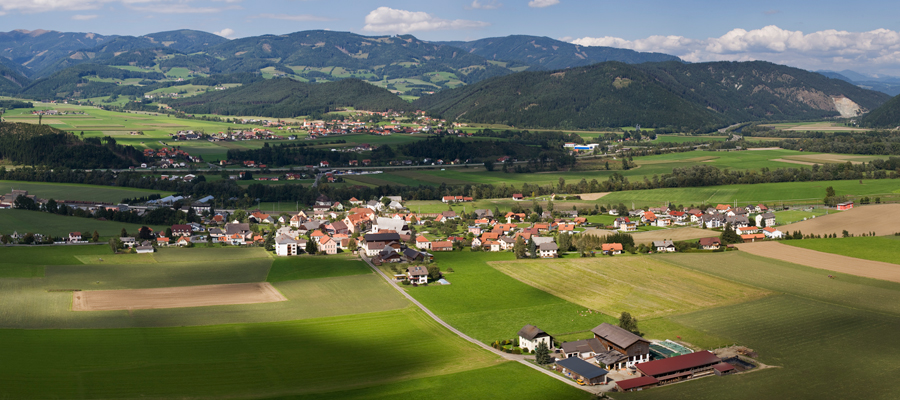 Hallo & Guten tag!
My name is Kirin. I am 17 years old, and am about to have the opportunity of a lifetime. I'm spending the entirety of my senior year, and then some, in Austria studying abroad. I am leaving for 10 months! I will be living in a small  town called Knittelfeld, in the state Styria. There I will be living with my Gastfamilie (host family), consisting of a host mother and father, and 16 and 7-year-old host sisters.
I figured I would answer a couple questions about my trip, the program, and myself that I am being asked a lot lately.
Do you speak German?
I do not speak German, but will (at least more than now) by the end of 10 months. I will be fully immersed in the culture, and language. I have been teaching myself, using an app called Duolingo, flashcards, workbooks, textbooks, and audiotapes.  At school all my classes will be in German, and I will be expected to try to communicate using English as little as possible. I will take German classes with a woman in my neighborhood as well. The one-on-one instruction will be very helpful.
What will your school be like?
Each day I will take the bus to school with my host sister. It is a catholic school, and completely in German. I am not receiving grades, but am attending classes in order to learn the language, make friends, and experience different methods of education.
Will you be traveling?
I hope to go on trips with my host family, school, and Greenheart. I will have more opportunities to do so, as Austria is fairly small, and many countries border it. The bordering countries are Germany, the Czech Republic, Switzerland, Italy, Slovenia, Hungary, and Slovakia. I am also in close proximity to Austria's capital, the famous Vienna (with about a 2 hour drive). My flight is straight there, so I will at least be visiting there once, if not many times.
Will you be graduating high school?
Yes. I have one credit left, which happens to be English 12. Fortunately, I will be able to take AP Literature online, although this may distract me from the immersion. I also plan on applying to colleges while there, and maybe (if completely necessary) taking the SAT a second time.
How did you discover this program?
I was prompted to look for study abroad programs because I knew I had alternatives to a normal senior year. I could've graduated over the summer and started community college, etc, but looked into this and chose this, and could not be more excited! A simple google search showed me Greenheart Travel, and with more information and consideration, I chose it!
Why Austria?
I have not had good luck learning languages in school, both Spanish and French were extremely hard for me in a classroom setting, and immersion was a way to get around this problem. I chose to do an exchange for that reason, but chose Austria for many reasons. Because it is beautiful and in a great location.  Because German is less common, and more needed in the work field. Because I was told the people there are extremely gracious, and welcoming, and the country is far too overlooked. And believe it or not, The Sound of Music was not relevant to this decision.