Reflecting on the First Week of School in England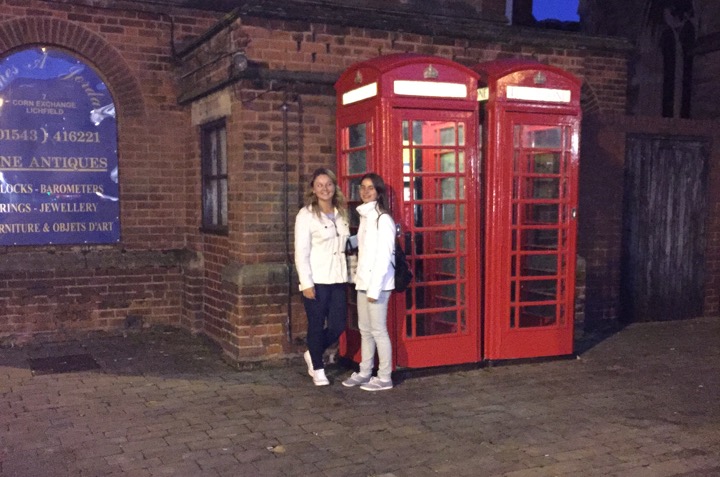 I've been in studying abroad in England for a week now! My days have consisted of school, exploring and reflection.
At school, I'm taking Art, Sociology and English Literature as part of a Media and Journalism A-Levels track. All of my classes are much easier and shorter than in the US, only running an hour. The very British concept of common rooms and free hours were new to all of us.
For a minimum of 2 hours a day, we are allowed a break from class to eat, relax and hang out with friends. On Fridays, I have 4 of 6 hours at school free! When we have a free hour, we can go to the library (to study), or the common room (to goof off). I go to the common room most of the time (there hasn't been homework yet) and chat with whoever else has a free hour.
All the students at my school are very nice and curious, so I fell into a friendly group on the first day that I think I will stick with during my stay. My teachers are very accommodating as well, and are always willing to help.
My host family, foreign exchange sister (Marina, from Switzerland, who is in the photo above), and I live in Oldbury. To get to our school in Walsall, Marina and I take a bus through West Bromwich, a large town with 3 different shopping centres. Two days this week, we stopped in West Bromwich and went shopping, walking around & looking at all the cool buildings as well as talking to locals about the history.
Saturday, we travelled an hour north to Wolverhampton for our orientation. After orientation, we went with Olivia from America and Rachel from Australia to a Catonese restaurant in Lichfield, where they are living. After walking around their town, Marina and I caught 2 trains, one to Birmingham & one to our local station, and a bus to a stop close to our home. It was our first time getting out of our immediate area and it was refreshing and fun.
I am still very much new to England and have much more to see and learn while I'm here. I have loved meeting people so far and hope things continue at an exciting pace. It has yet to rain, but this coming week has storms in the forecast so I am trying to prepare myself ahead of time!
Next week we are visiting Bath outside Bristol, and the following weekend, Birmingham hosts the Rugby World Cup as well as an arts and music festival and the opening of Grand Central, a shopping centre. These next few weeks look fun!
Until next time,
Allie 🙂