Oranges Aren't From Florida? Who knew.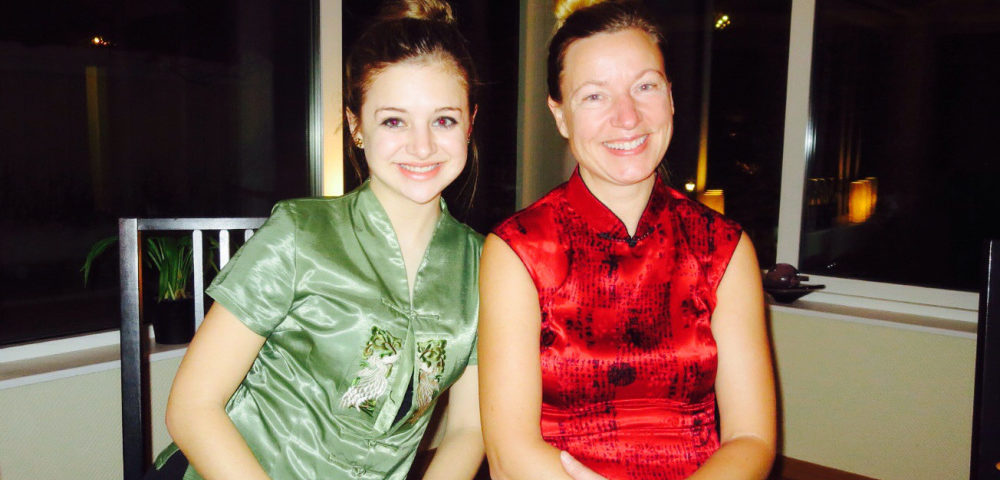 Part of living in a new country with a new family is learning lots of new things. For example today I learned that oranges are actually originally from China. This may be common knowledge to most, but I was dumbfounded. Anyway this all came about because today is Chinese New Year! Normally in America I do not celebrate this, or even know when it is to be quite honest, however, due to the fact that I now have two lovely host sisters from China I have the great opportunity to learn more about it.
A few basic facts are:
The day the holiday takes place is based off of the moon cycles and always falls on the second new moon after the winter solstice.
This is a very important family event and time for family to come home for the holiday and relatives to gather.
Right after the 12:00PM of the New Year's Eve, fireworks will be launched to celebrate the coming of the New Year as well as driven away the evil. It is believed that the person who launches the first Fireworks in the New Year will get good luck.
There is a feast at night that consists of dumplings, Tang Yuan  (small ball made from glutinous rice flour), New Year Cake, and LaBa Congee (a mixture of rice, nuts, and beans cooked together).
Red Packets called "Ang Pow" are given out containing money in hopes that the money will suppress evil and promote a long healthy life for the children.
People will often decorate their homes in red and orange because in China these color represent luck, happiness, and wealth.
The holiday festivities go on for many days. I find it a truly fascinating holiday. Here in Sweden though there is only so much we can do, but we still had fun with it! Bea gave the kids red packets which can be seen in one of my photos below and Bea and I even dressed up a little bit for the occasion. We ate Oranges for wealth and then we proceeded to devour some surprisingly good Chinese Takeout. You gotta work with what you got sometimes.
It was a really fun learning experience for me and something I hope to celebrate again in the future! Here are some pictures to give you an idea of what my Chinese New year was like:
Swedish Word of the Day: Apelsin – noun Means Orange! The Swedish translation of this is "Apple from China" which makes sense after learning that Oranges come from China.