What They Don't Tell You About Being an Exchange Student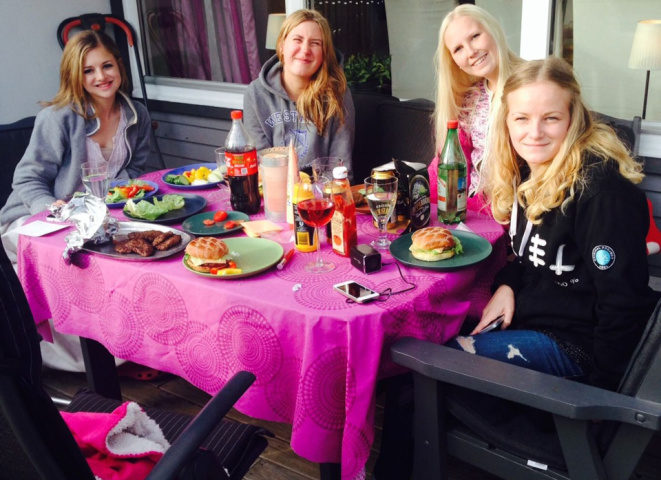 No body warns you just how fast the time will go – and if they do, you do not listen.
No body tells you that being an exchange student will be one of the hardest things you ever do. Learning to completely adapt to a new country, new language, new school, new family. Everyday presents a new challenge.
In the beginning you will look at the calendar and have a mini-heart attack realzing just how long you have left to go. Staring at the map at your wall, you start to comprehend just how far away you are from home. How long it will be before you see your friends and family again.
Tolerance and openness begin to have a whole new meaning to you. You will have to be open to everything, trying new foods, doing new things. You will have to learn how to bit your tongue and go with the flow because not everything is always going to be in your control.
You will discover things about yourself that you never dreamed of. You will do things you thought impossible and change in so many magnificent ways without even realizing it. You will discover new passions, hobbies, ways of thinking, and begin to see everything in a new light.
The amount you gain is unimaginably. By this I do not mean materialistic items or weight (although lets be honest we all gain a little of that too), I mean in knowledge, friends, family, a new home. You will make lifetime long friends from all over the world, who will help you through the good, the bad, and the ugly forever bonding you in ways you could never have imagined. Not only that, but you will get a whole other family to call your own. At first you begin as strangers, there will be awkwardness, uncertainty, and maybe even some fighting, but that is what brings you together and make you one. the bond an exchange student will develop with their host family is unbreakable. No matter how far away you are, they will always be your second family and a place to call home.
No body tells you that it is the little things you will miss the most. Walking to school, the pretty flowers, the yogurt, hang drying your laundry, the family dinners. It is the little, everyday things you will miss the most.
Each day is a blank slate, just waiting to be explored. Take advantage of EACH and EVERYONE of these days because before you know it – it will be your last.
As my time here in Sweden is trickling to an end, I have been feeling a million different emotions. Excitement to go home and see my family, but also pain, fear, and emptiness knowing all that I am about to leave behind.
I have just over 3 weeks here in Sweden. It honestly does not even feel real just how fast the time has gone. For now, I must make the most of the time I have left here. I plan on eating my entire weight in seafood these next few days, as well as going on as many walks along the sea as I can, just taking in the sheer beauty of it all because who knows how long it will be before I can come back.
Swedish Word of the Day: "önska" – wish/desire. What I wouldn't give to be able to stop the time from flying by so fast.