Exploring Catania & Finding My Favorite Saint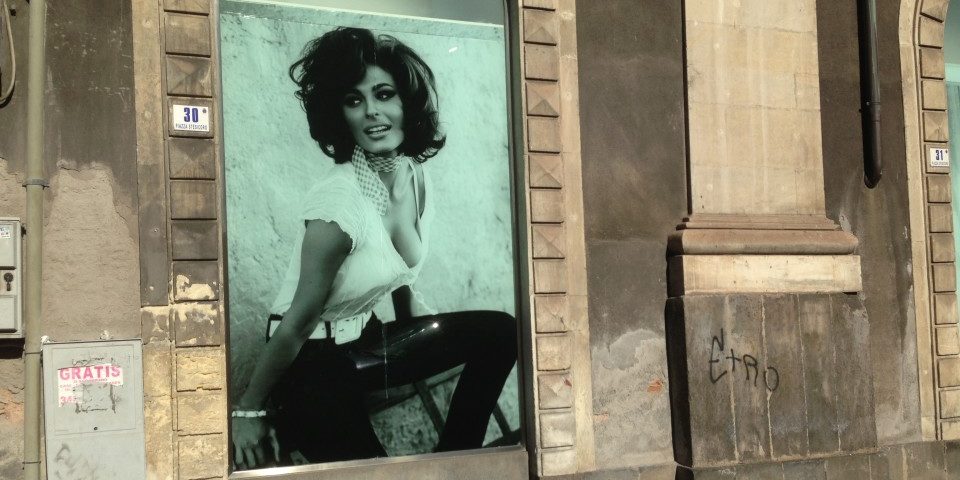 This past week I took the bus from Syracuse to Catania, the second largest city in Sicily following Palermo. The ticket was 9.60 Euros for roundtrip, is about a 1.5 hour journey and takes you directly to the city center. In a way, the city kind of reminds me of San Francisco with a very easy and walkable layout and people and culture everywhere.
I am definitely a city girl.
Exploring and venturing everywhere with my camera and ears ready to listen to everyone I met, I felt even more alive than I do in the smaller towns. Even when I lived in my little suburb of Ohio, I always knew I was a city girl. Since then I've lived in Seattle and Los Angeles and know that in my lifetime I will probably also live in London, New York City and Rome, if my job allows me of course (I've heard London is even more expensive than Los Angeles.)
My experience in Catania was amazing because I had time to learn about the history and explore on my own time. I immediately met tour people and took a tram tour around the city. It normally costs 5 Euros, but I think because I was really nice and they liked that I was America, I got the ride for free. I usually don't take tours, but given the low cost and it being around the whole city, I figured it was a great way to establish my bearings.
Check out my video for an in-depth view of the city.
My two favorite things in Catania are:
1. Cattedrale di Sant'Agata where the remains of the Virgin Saint Agata, the Saint of Catania- and now my favorite saint. She was the only woman to deny the Emperor in 250 AD when he tried to seduce her and because of this she was brutally mutilated. For a woman to say "no" to the emperor was a big deal and to honor her committed to her virginity and to give up her life for the cause is truly a noble act.
2. Teatro Massimo Bellini– A Beautiful theater in Catania dedicated to Venzenzo Bellini who wrote and directed 10 operas during his short time on Earth. For just 6 Euros you can tour the theater and there are operas throughout the year ranging from 14 Euros to 84 Euros if you want the best seat in the house.
After exploring I ate the famous "Pasta al Norma" named after Mr. Bellini for one of his most famous operas, "Norma," at the amazing restaurant around the corner from the theater, "Trattoria Cassalinga."
Tempted by the stores, I obviously had to do a bit of shopping, and some pretend modeling.
When I returned to Syracuse I finished the night having tea with my Australian friend Anthony and a few others, celebrating Anthony's last night in Sicily.
It is always bittersweet when you depart from your fellow travelers. You establish a bond, a friendship of memories you've made abroad, yet at the same time you know that it is only for a moment. Although, with living in four different states across the United States and visiting multiple countries, I've discovered that staying in contact with your friends across the globe is not only important, but can lead to further possibilities for exploration, new friendships, jobs or more traveling. So never think a goodbye is a final goodbye, it's more like a "see you later!"
What's your favorite city you've been to so far, and why? Share below!
xoxo