How Volunteering in Sri Lanka Inspired Me to Start My Own Veterinary Initiative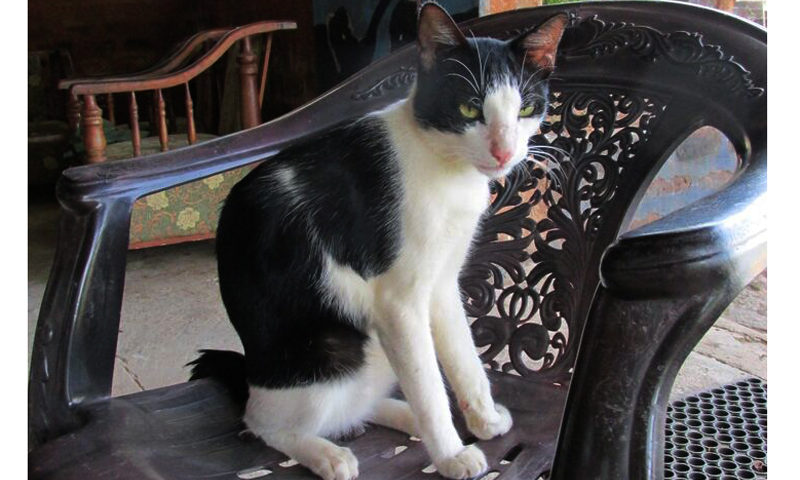 Last year, I traveled to Thailand to intern with a non-profit animal rescue center through Greenheart Travel. The main objective was to increase the quality of life for stray animals throughout Thailand. This was done by feeding local strays, treating them for medical conditions at the clinic, giving out vaccinations, flea powder, treating mange, etc. They also try and arrange international adoptions for cats and dogs in order to give them a permanent and healthy  home.
I felt good about my assistance with this organization, and felt that I had made an efficient difference. I realized how many animals really needed help in the world, and ever since I have thought differently about strays.
This year, I am in Sri Lanka for a month as a Greenheart Travel volunteer with an elephant conservation program. I am staying at the onsite field house, and life here is very simplistic and pure. In the field house, there is a cat and dog that have spent about their whole lives here. The dog doesn't really have a name, and is covered with mange, but she is spayed.
The cat is about one-and-a-half years old, and his name is Pepper. From my first night here, Pepper and I have bonded. He sleeps in my bed sometimes, and I feed him everyday with cat food I bought in town. Sri Lanka's views on cats and dogs are polar opposite from how they are viewed and treated in the U.S. Cats and dogs are almost viewed as squirrel-type animals here, and are not fed and taken care of. So far, I have seen dying animals on the streets, animals with broken limbs, and most of all, animals that are starving.
It really breaks my heart to see these conditions here in this country, especially after my volunteering efforts in Thailand. After seeing the reality for these animals, I decided that I wanted to do something about it. Originally, I wanted to take Pepper home with me to give him a better quality life, but after going over required documentations and certificates, I quickly learned that I simply don't have enough time. I feel that in many situations, it is often hard to decide how to give your all and help out in the best way possible. It is easy to contribute in ways that help yourself and solve problems that give yourself satisfaction, but sometimes they may not be the most beneficial to others or the community.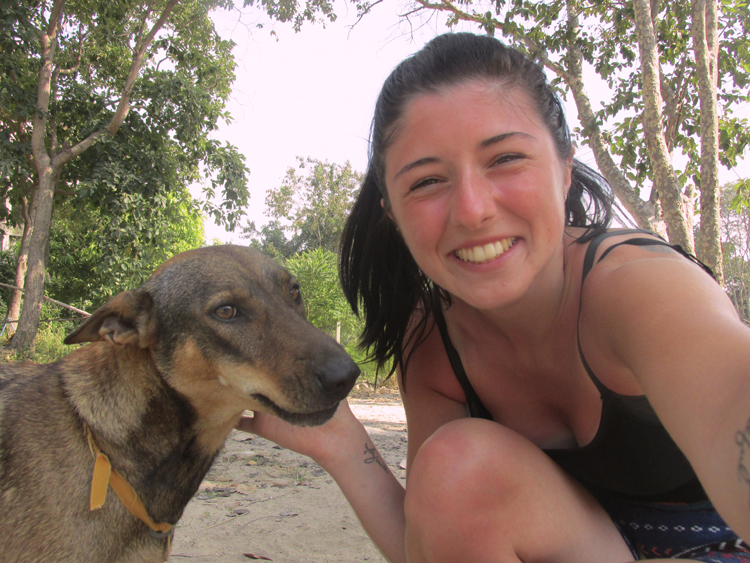 As I have come to this realization, I discovered that my desires to fund raise money to take Pepper to the states would only be beneficial to myself. Furthermore, I have decided that I want to make a positive change here regarding the stray cats and dogs that live in the village. I want to fund raise as much money that I can in the next week and a half, so that we can afford to send a vet here to treat nearby animals. This includes spaying/neutering, treating fleas/ticks/mange, worms, and more.
Additionally, I want to use excess funds to buy a large quantity of cat and dog food so that the animals here can be healthy and survive. My hope is to take Pepper to the States in the future, but as of now, I feel that I would like to use my power and compassion to help as many animals that I can in this community. I feel that this will make a lasting difference, that will impact many animal lives. Even if 5 animals can be spayed/neutered, this can make a huge difference in the community, as one animal can produce dozens and dozens of liters in its' lifetime.
If you would like to contribute to this change, please email me at shannonschroeder8@gmail.com.