Teach Abroad Cambodia: Five Things to Know about our New Program!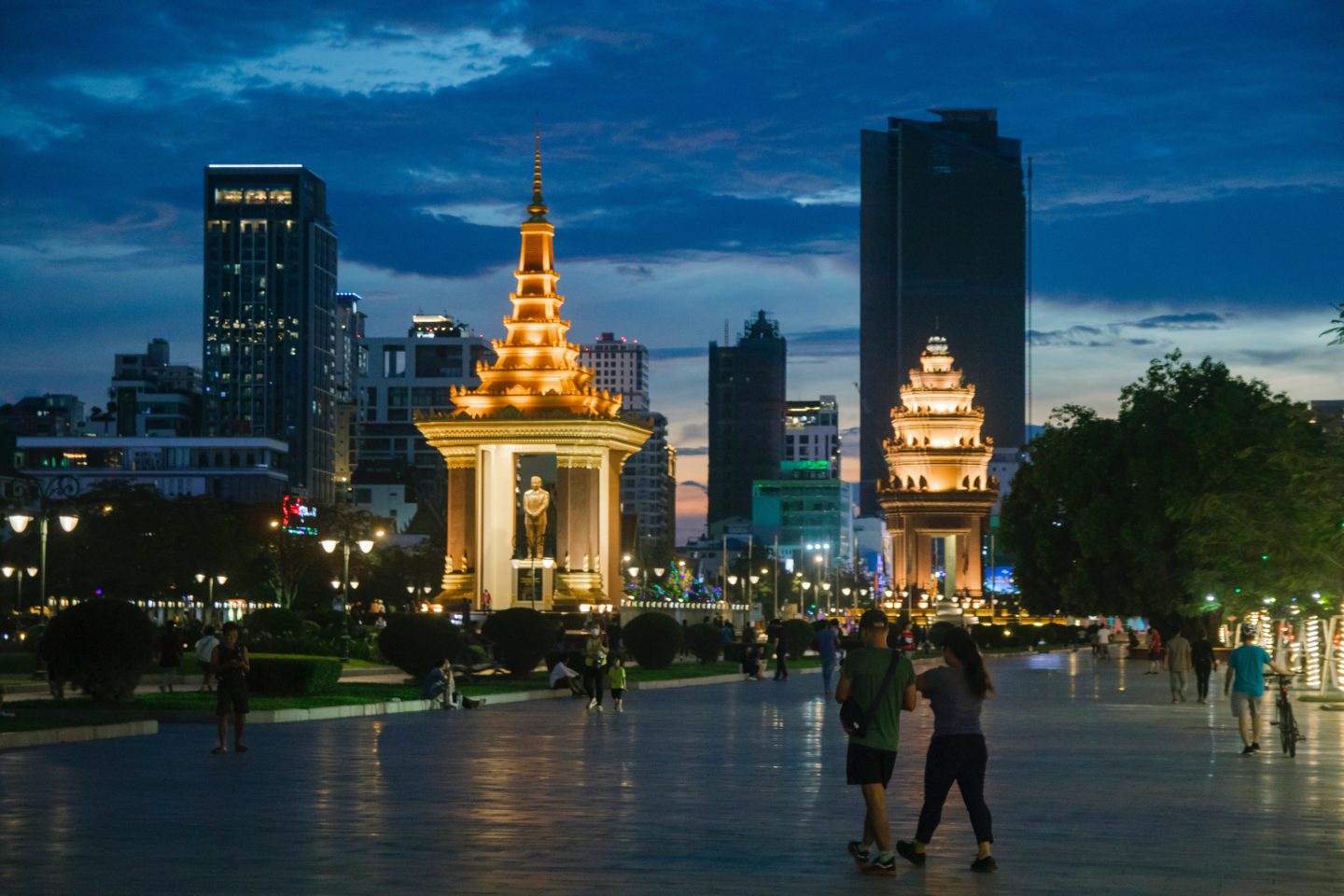 We are so excited to be launching our newest Teach Abroad program in Cambodia!
Cambodia has a rich history and a friendly population. Over the past two decades, Cambodia has grown quickly, increasing the demand for English language education. This has led to a need for English teachers into the country. With good teaching salaries and high quality of life, it is also a very safe environment for foreigners and there is a large expat population.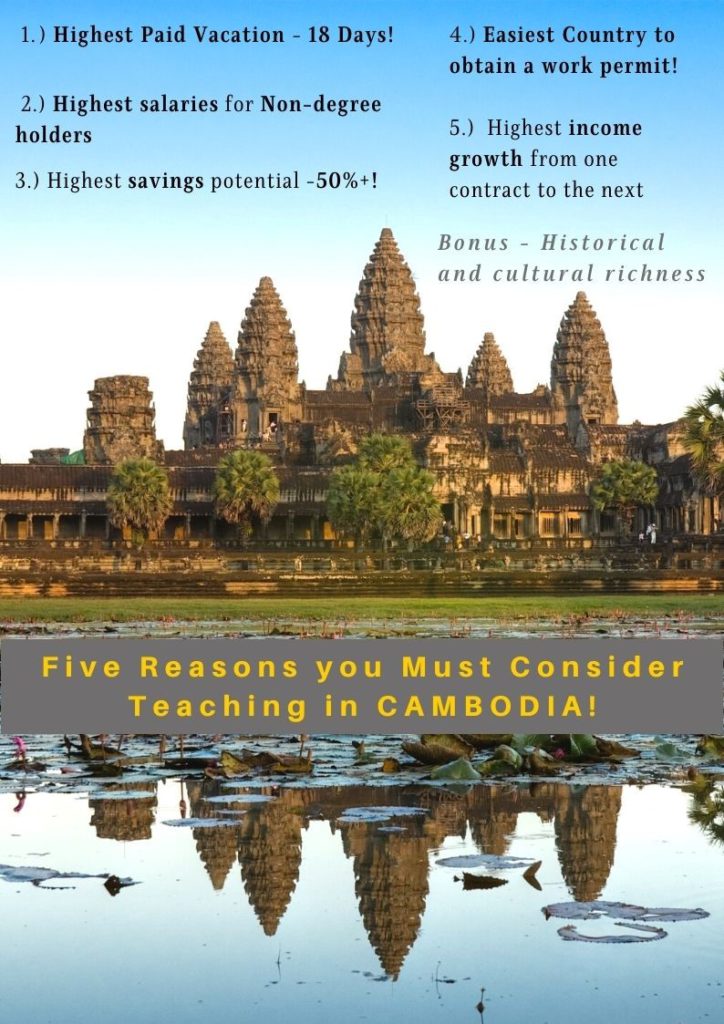 Teach Abroad Cambodia captures many superlatives in the highest category when it comes to teaching!  Here are the FIVE THINGS to know about what's great about Greenheart Travel's Teach Abroad Cambodia program!
Highest Paid Vacation. Cambodia has the highest number of paid vacation days of any country that we know of– 18 Days! That doesn't even count public holidays which are about 20 per year. This means that the average teacher will have nearly 40 days a year to do extensive traveling throughout the region.
Highest Salary for Non-degree Holders. While we put the low end of salary at USD 700 the average non-degree holder is making around USD 1,000 per month and that can go all the way up to USD 1,800. This makes Cambodia one of the highest paying countries for non-degree holders.
Highest Savings Potential. With the generous wages and very low cost of living, Cambodia has some of the highest savings potential for TESOL / TEFL teachers with savings potential up to –and even exceeding– 50%.
Highest Guaranteed Income Growth. In many countries, teachers' salaries from the first to the second contract are flat or only go up by around USD 50-100 per month. Not Cambodia! There are many teaching positions and demand for teachers with Cambodia teaching experience is high, making Cambodia the teaching income growth destination for those serious about building a career in TESOL. This is especially true for non-degree holders.
Easiest Country to Obtain a Work Permit. We drop the "Highest" superlative for this final reason, but it is still a major benefit. It's super easy to get a work permit in Cambodia. Forget about legalized documents, originals of docs, transcripts, letters of recommendation, etc. None of that stuff is needed. Just a copy of your diploma and a third-party criminal check and you're good to go!
If you would like to discuss more about our Teach Cambodia Program, please email us at travelapplications@greenheart.org