Teaching Abroad Orientation Week in South Korea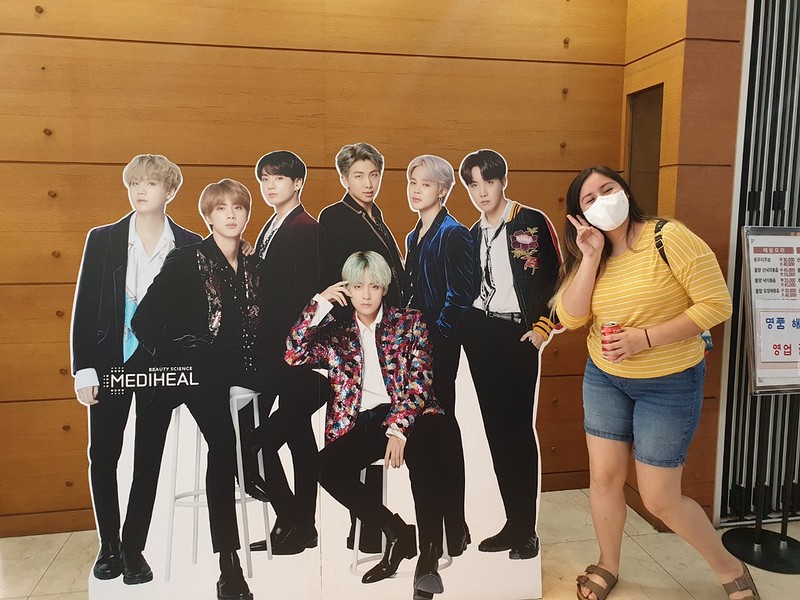 One of the most frequently asked questions Greenheart Travel gets about our programs is…What is day-to-day life like on the program? Well, here's a full rundown from our partners about the South Korea In-Class TESOL Course's July 2022 Orientation Week!
"I hope you are doing well and you have been having a lovely week! It has been a very busy one here in Korea, as we have welcomed our first in-class TESOL group in over 2 years to our headquarters in Incheon, South Korea."
Sunday – Welcome Meeting
After their personal airport pick-ups, we met with the teachers on Sunday and headed over to the school for a short meeting to brief them on the program, give them a bunch of information as well as go over orientation week and the plan of the weeks to come.
Monday – Korean food, Lunch, and Welcome Dinner – Korean BBQ
We started off the first day with an introduction presentation, followed by a detailed presentation on Korean food. We then headed to a traditional Korean restaurant for lunch where we got to try bibimbap, Korean iced noodles, and beef rib soup. We then headed back to have a chat with the placement team, get our sim cards set up and then we headed to a Korean BBQ restaurant to try some famous Korean grilled meat! A great time was had and everyone took the chance to bond and get to know one another a little better!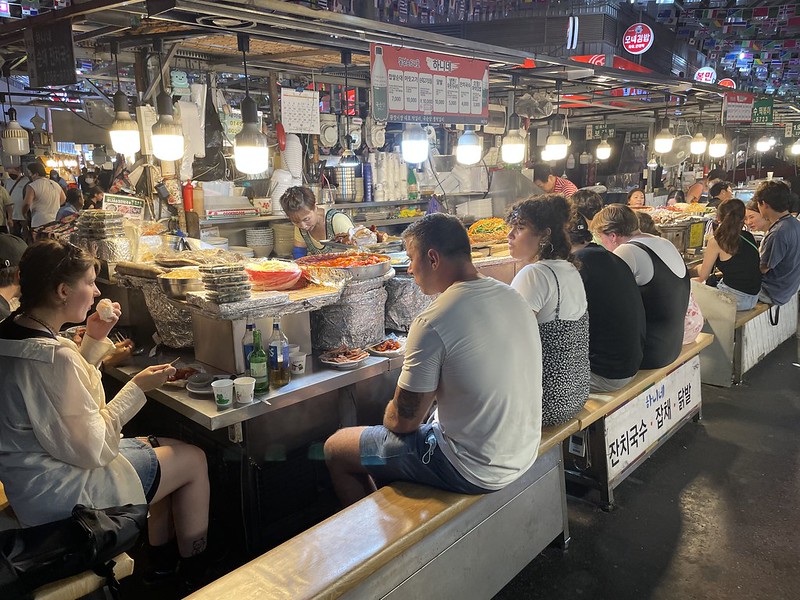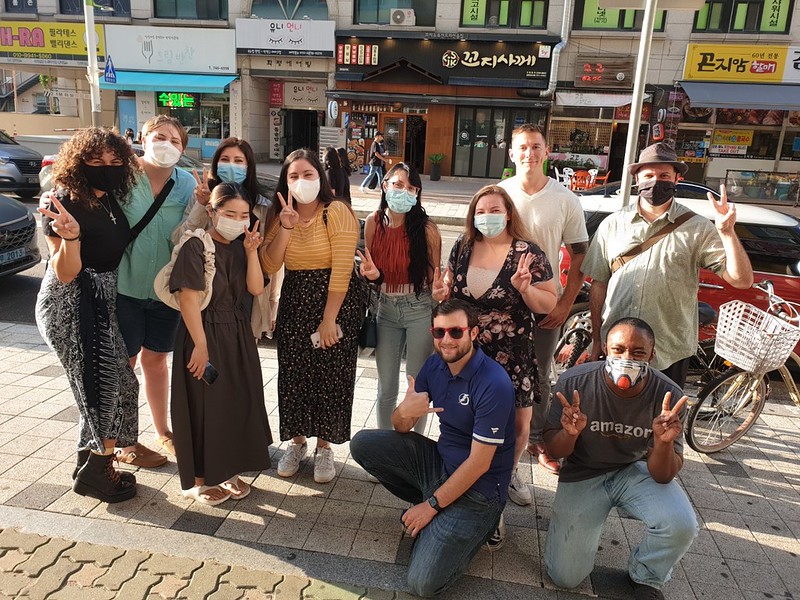 Tuesday – Korean Language, Culture and a guided tour of the Korean War Memorial
We started off day 2 with our first of 3 Korean language lessons. These are split up into beginner classes, and a slightly more advanced class for those whose level is a little higher. We then had a presentation on Korean culture, as well as cultural "do's and don'ts".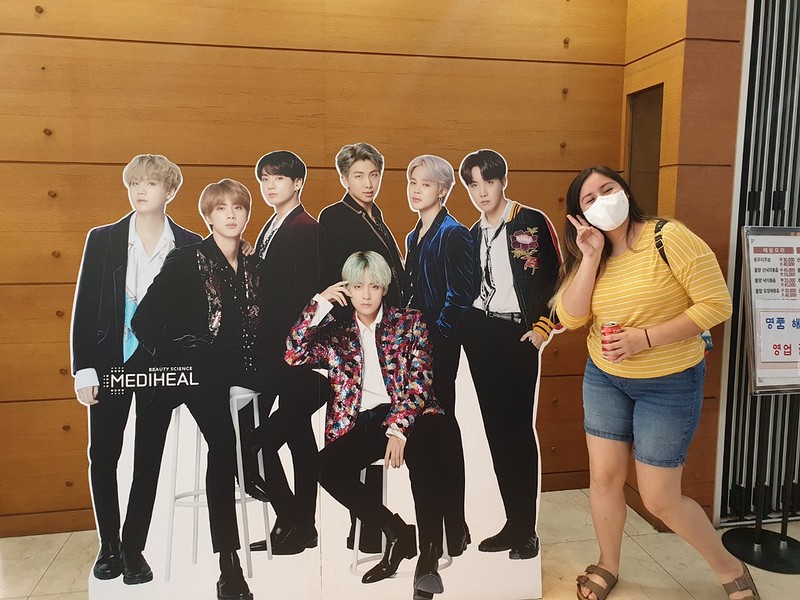 Wednesday – Korean Language, Banking, Korean Cooking, and Workshopping Culture Shock
Once again we started the day with our Korean language class. We then had a visit from a local bank to help us get set up with bank accounts, debit cards with public transport functionality, direct remittance accounts, and our online mobile banking. This was followed by the fun Korean cooking class, hosted by the one and only Chef Hero! We headed home with full stomachs and a little more Korean language skills. We ended the day with a workshop on culture shock and headed home for some rest after a great, fun-filled day.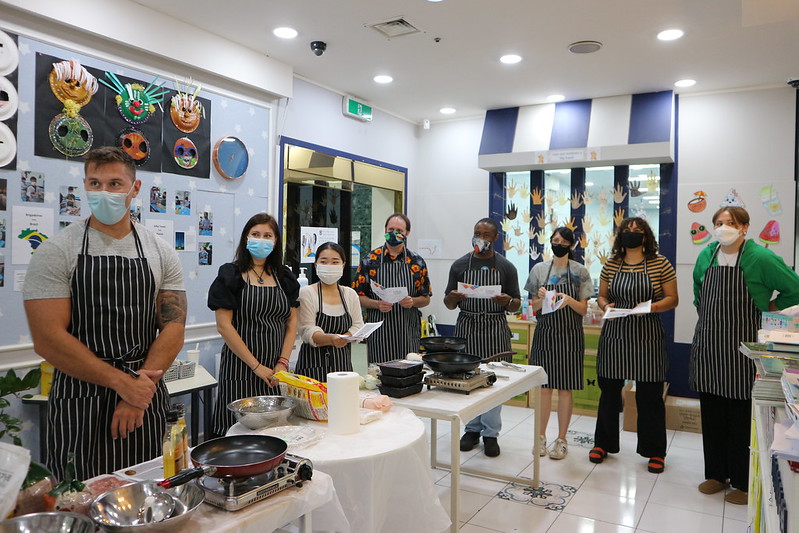 Thursday – Korean Language, Presentation on "Diversity in the Local Context" Korea and Taekwondo!
We started the day with our final Korean lesson of the week. Great fun was had by all, and everyone was keen to try out their newly learnt skills! We then had an important presentation on "Diversity in the Local Context", helping teachers to adapt to one of the most homogeneous countries in the world. After lunch we jumped on a bus and headed off to Taekwondo with Master Choi. It was great fun and a wonderful way to blow off some steam and get some exercise, before heading back home for the evening.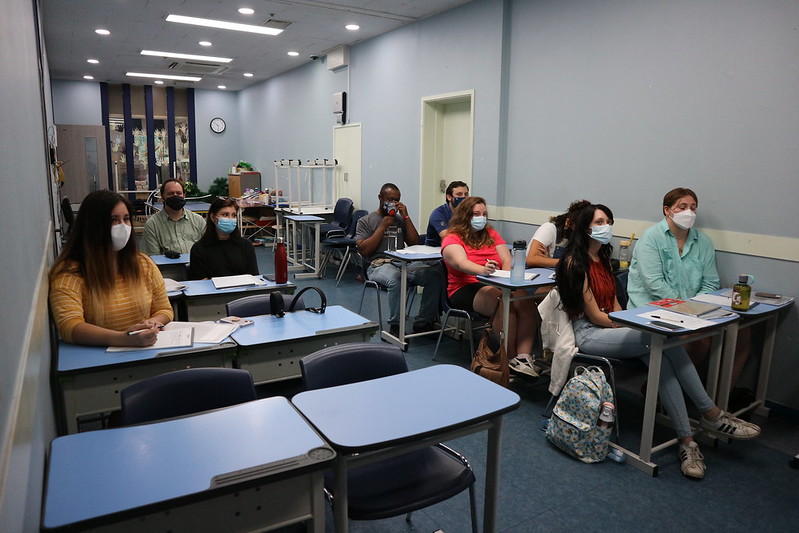 Friday – Full Excursion Day
Our final day, and the highlight of orientation week, is our excursion day where we travel to Seoul, and immerse ourselves in the history and culture, and get to explore this awesome city. We started off by watching the changing of the guard ceremony at the grand palace, after which we headed off to a Hanbok cafe to get dressed up in traditional Korean clothing. We then headed back to the palace for a guided tour, lead by our expert tour guide for the day, Edward. It was a scorcher of a day, so after this we headed to Insadong walking and shopping street, and stopped off at a traditional Korean tea cafe for some refreshments. The last stop for the day was a tour of Bukchon Hanok Villiage, which is a famous spot from Korean dramas, and is over 600 years old! A few teachers also went to Gwangjang Traditional Food Market after the day had ended.
All in all, a great first week in South Korea!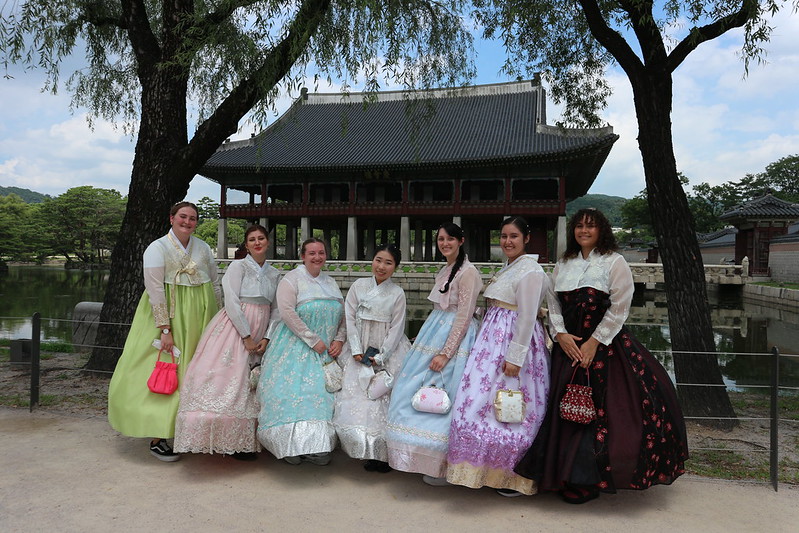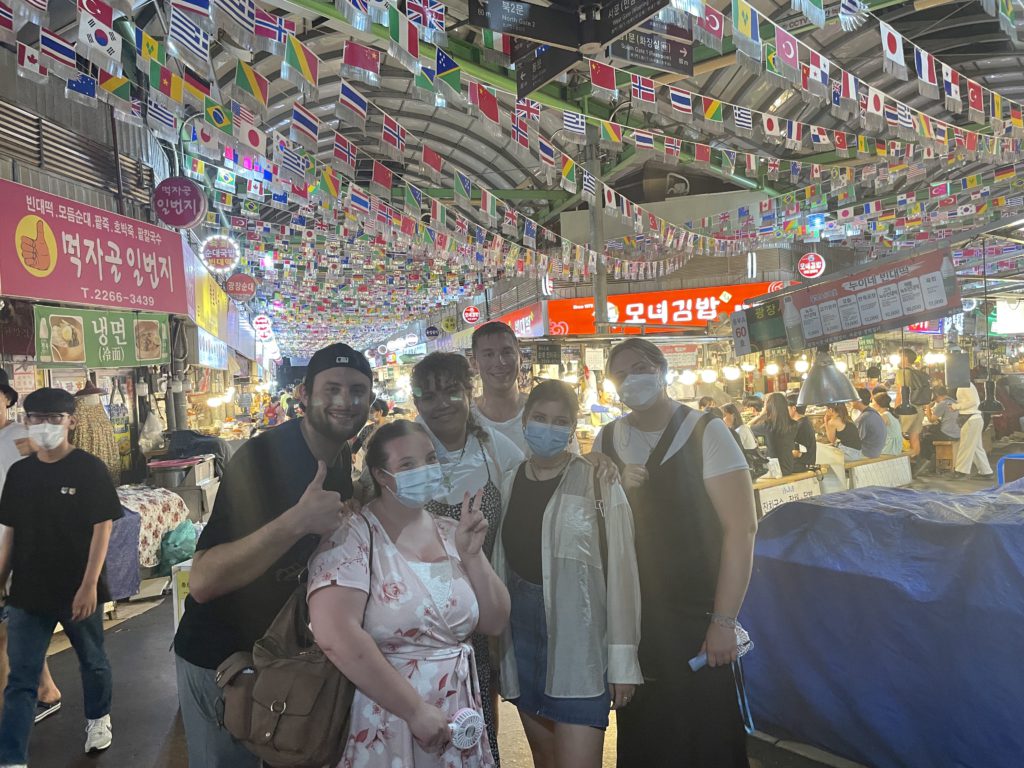 If you are interested in Teaching Abroad in South Korea, or any of our other awesome locations, please visit GreenheartTravel.org.  We're sure there's a  program perfect for you!