The Leap of Faith: Adapting to Life in Another Country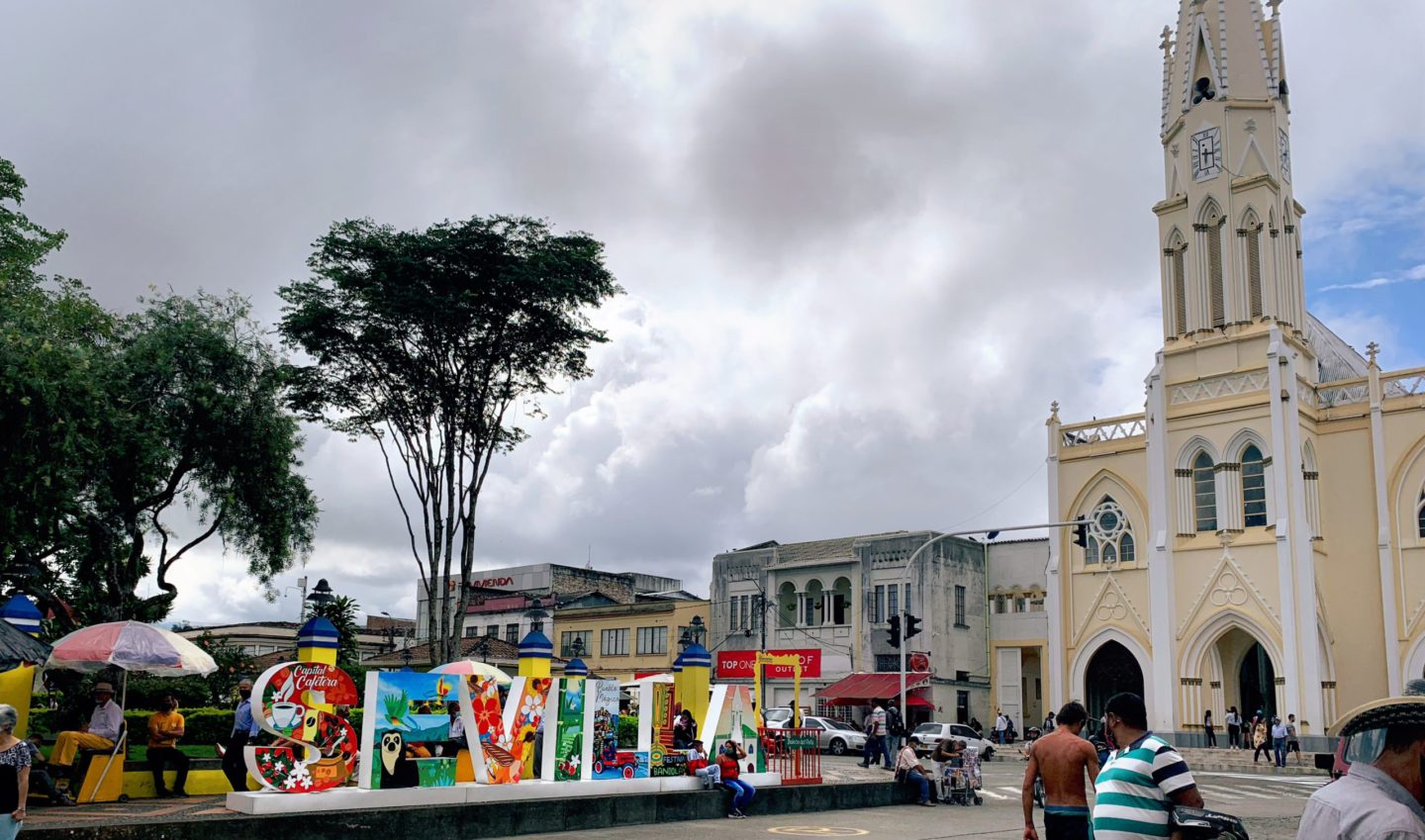 The Leap of Faith: Adapting to Life in Another Country
by Vinicius Storck – Teach in Colombia 
When I first heard the news of my acceptance to Greenheart's Teach in Colombia program, I was excited to be getting the chance to work abroad. I had a desire to see more of the world, and to have the kind of experiences only possible through intercultural exchange, so I was eager to finally chase that dream.
It was only a few days before departure that the reality of what this meant dawned on me–and anxiety started to flood my mind. I was actually going to be moving to a whole new country, living in a city I didn't know, speaking a language I had hardly used outside of school!
How would I deal with so many changes in my day-to-day life? What about Colombia's reputation for being unsafe? Would I be able to make friends and connections in such a different culture?
Luckily, there are things you can do to ease the transition to a whole new life. Many people have been in those shoes before; if they were able to get through it, so can me or you. If you're willing to make this leap too, and prepare yourself for it, you'll grow so much through your experiences abroad!
Learn About the Country You're Traveling To
Doing some research beforehand did wonders to put me at ease. During the past twenty years the Colombian government has worked hard to tackle issues of crime, violence, and drug trafficking, and as a result most urban centers are pretty safe to be in. You should still take the same precautions you'd take when traveling to any other tourist hotspot: things like being vigilant if you need to take your phone out, avoiding poorly lit areas at night, and watching your bags when out and about. Colombians even have an expression for these self-protective measures: no dar papaya.
Odds are you'll be able to rest even easier if you're staying in one of the small rural towns of the Valle del Cauca department. I felt safer in Sevilla, my placement city, then I did in Boston or New York.
It also helps to look up interesting places to visit before you go. Colombia is an enchanting country, rich in history, biodiversity, and culture; and imagining all the places I could see lessened any fears I had left. Personally, I was smitten when I found out about the Lost City, ancient indigenous ruins hidden deep in Colombia's forests, and which can only be reached through a three-day hike. It gave me something to look forward to at the end of the program, and turned anxiety into anticipation.
Take Things One Step at a Time        
Once I arrived in Cali, it proved useful to take things slowly, one day at a time. At the hotel where I spent my first week in the country, I would practice Spanish using mobile apps (Duolingo and Lingodeer) and watch TV to provide more immersion into the language. During that time most of my daily interactions were limited to ordering food and explaining directions to cabs. The program coordinators inside Colombia also provided enormous support in those first few days: they helped me open a bank account, figure out transportation to my placement city, and provided me with local contacts to assist in the search for housing.
Teaching entire classrooms was a new experience for me too, but taking baby steps also helped in that area. For the week in Cali, I just focused on learning as much as possible during orientation. In Sevilla, I concentrated first on understanding the way my co-teacher taught English to her students, and then on coming up with lesson plans or activities that could best support it.
People in Colombia are very welcoming, so neighbors and coworkers often introduced me to new people or informed me of special events happening around town. Eventually I reached a point where I could shop for my own groceries, have conversations with other teachers at my school in Spanish, make some friends, and even direct a couple of classes of my own.
Have Fun!
Once I had become more comfortable with getting by in Sevilla, it was really time to experience full-on cultural immersion. I find that if you keep your mind open, and are always willing to try new things, then you'll absolutely love your time abroad.
For example, whenever eating out I'd look for genuine local food, whether it'd be the arepa or the coffee that are famous for being Colombian staples; or dishes unique to Sevilla, like the canastao and the plato montañero. These last two were common plates made by the settlers of this mountainous region, hefty enough to support their vigorous lifestyle.
When possible, I'd also go to special events held for schoolteachers, from chess competitions to a hands-on workshop on planting coffee. And even though I have no rhythm, I just had to try dancing when heading back to Cali, the capital of Salsa! I did make sure to visit the Lost City too before I left, and it was just as gorgeous as I expected it to be.
Life is a Highway
Sometimes life can be like driving a car in the night. We might not be able to see what the entire highway looks like, but our headlights illuminate the next few hundred meters in front of us, and that's more than enough for us to navigate safely to our destination.
It's my belief that traveling abroad is like this too. Even if things seem overwhelming at first, and we can't tell what the whole path ahead of us will look like, we can gather the knowledge and skills to deal with each obstacle as they arise. And before we know it, we'll have gone so far and seen so much!
So if you're aching to travel somewhere new, and are still hesitant about the challenges that may come, I encourage you to take a leap of faith. You have what it takes to make the most of this journey!
***
Thank you Vinicius for sharing your story!  If you are interested in taking your own leap of faith, visit GreenheartTravel.org for a big menu of travel options.  Hope to see you out there!