What to Do During Your First Few Days in a New City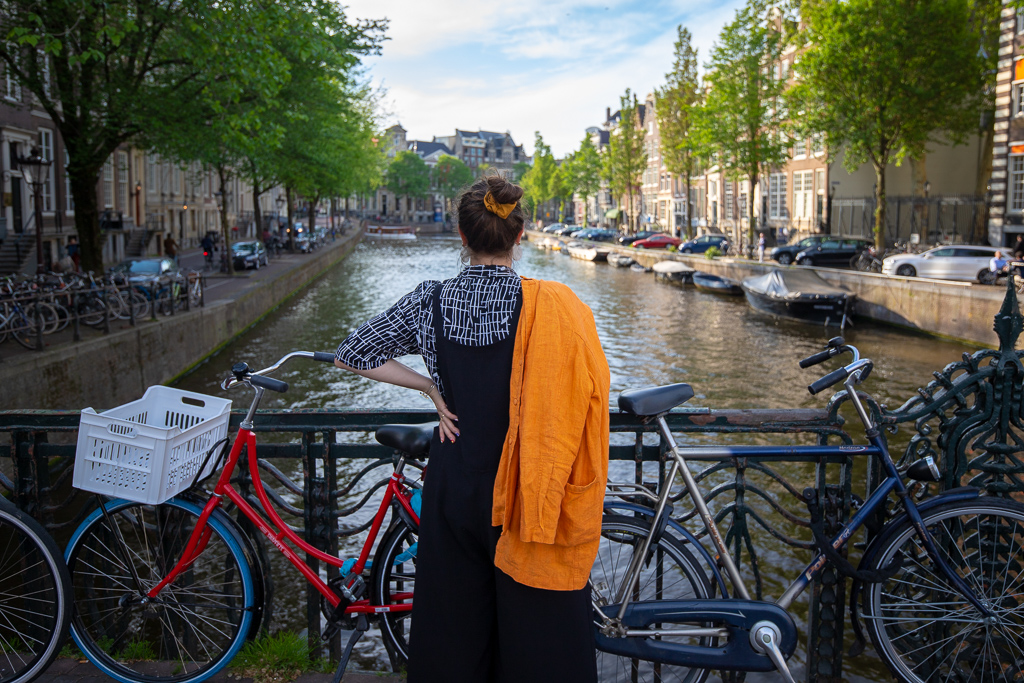 Congrats! You've made the amazing decision to travel to a new city. Now where to start? Sometimes it can feel overwhelming to balance visiting "must-see" sites while also making your time there seem personal and intentional.
The pressure to see everything is real, but it can make your days tiring and hectic. We'll give some of our favorite travel tips for those first few days in a new place.
Do Some Research
Make sure to look up what there is to do before you go! Check out blogs about top places to see, where to eat, best museums, and funkiest street art. Mark your favorites and save a map with a dot at each location (or create your own map on Google!), so you can visualize where you want to go. This will be extremely helpful once you get there so you can plan activities according to these locations if you don't want to be taxing or bussing around all day.
It's also a good idea to look into the details of each place you've marked. Are they closed on a certain day? Do you need tickets beforehand? Do you need to make a reservation? This will also help when planning your days out and making the most of your time during the first few days.
Find Your Interests
People visit cities for a large variety of reasons. Have you always been interested in the history? Are you a foodie ready to hit the street carts? Craving a beautiful view to snap an Instagram of? Determined to just hit every spot on the map? What's your calling? Figuring out what you're most interested in can help you make the best of your time.
After you've done your research in Step 1 and gotten the skinny on this new amazing place, it's time to narrow down your list. What jumps out at you? What's something that you'd be fine skipping? Give yourself an attainable goal so you aren't feeling rushed or stressed and focus on the thing you love most – this may not necessarily mean the top tourist attractions! It's always okay to skip a "must-see" if something else on your list is really speaking to you. Make this trip your own.
Plan Some Downtime
We've all made the mistake of scheduling events back-to-back only to find yourself having an amazing time at one place with no time to enjoy it! Give yourself some time each day to wander. This is the best part of being in any new city – the accidental discoveries!
If you pass a street or shop that looks intriguing, you'll be happy you gave yourself some time to pop in or wander around. Follow your curiosity. Some of the best places are happened upon while meandering down a funky street or talking to a friendly local. Having a schedule is a great way to make the best use of your time, but make sure there is some unplanned exploration penciled in!
Ask Around
A great traveler game to play while in a new place is "Follow the Recommendations." If you find yourself finishing up at a museum and looking for a place to eat, ask someone! This can go a long way. Are you in an area you don't know much about? Stop someone walking by to see if they have recommendations! I've found amazing little tucked-away restaurants and beautiful parks this way. Asking locals for help can be so much more rewarding than hitting up Google. You'll stumble upon lesser known spots that can make your trip personal and special.
Revisit Your Favorites
If you have time, it's always nice to give that favorite reading spot or delicious pastry shop one more go. A second visit can help make that spot your own, without putting pressure on yourself to try to squeeze in every amazing thing. You'll feel less like a visitor during your second time around, and the city will begin to feel familiar in an amazingly homey way.
Have your own suggestions on what to do in a new city? Leave your tips in the comments!