From Homeschool to High School Abroad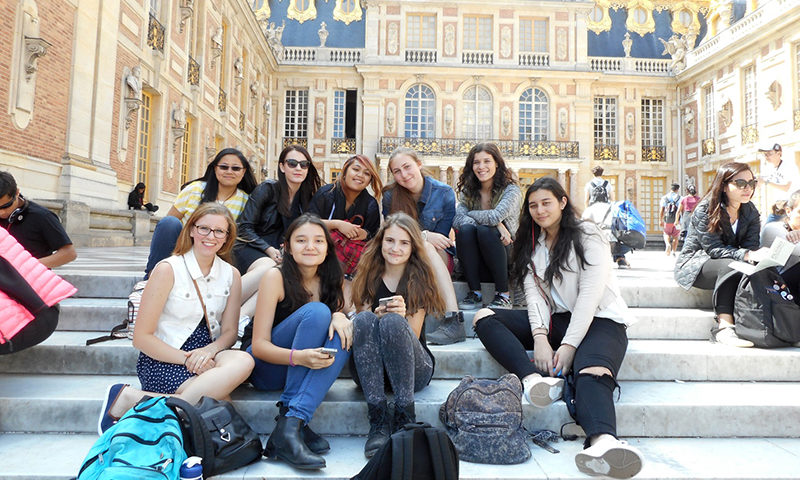 Students who choose to study abroad in high school experience many positive and well researched benefits. They will gain independence, confidence, hone their language skills, and gain lifelong friendships. It can be intimidating to imagine leaving your comfort zone, but our students tell us over and again how glad they are to have taken this leap!
From this program I learned a language, traveled to beautiful and historic sites, made great relationships, and really expanded my comfort zone. I feel more prepared for college and making friends after having to do it in a foreign country and language.
– High School Abroad Student
We are SO excited to have a growing number of homeschool students enrolling for our high school programs. I am glad to see this, and not only because I am a homeschool mom myself, but because what better complement to a homeschool experience can there be but to study abroad!? Who knows better than a homeschool student, how much there is to be learned when you are free from the confines of a traditional school experience?
Contrary to popular belief, homeschoolers are not shut-ins, they are engaged participants in the real world who can easily relate to someone outside their grade level. Homeschool students tend to be very self-sufficient and independent. They understand that they are responsible in large part for their own learning. These are all qualities that can be very helpful in being a successful exchange student.
Of course our students do attend school during the program, but especially in countries where the instruction is in another language, you are not expected to perform at the same level as the local students. So, the school component is more about the over-all experience of living the day-to-day life of a teenager in that country.
One of my favorite homeschool terms is life learning – which to me means personalized, active and interest-led learning from life. High school abroad is one of the best life learning experiences you can find! I definitely hope my own kids study abroad when they are high school age, and I can't wait for them to discover the world!