Making Friends, Becoming More Confident and Feeling at Home in Ireland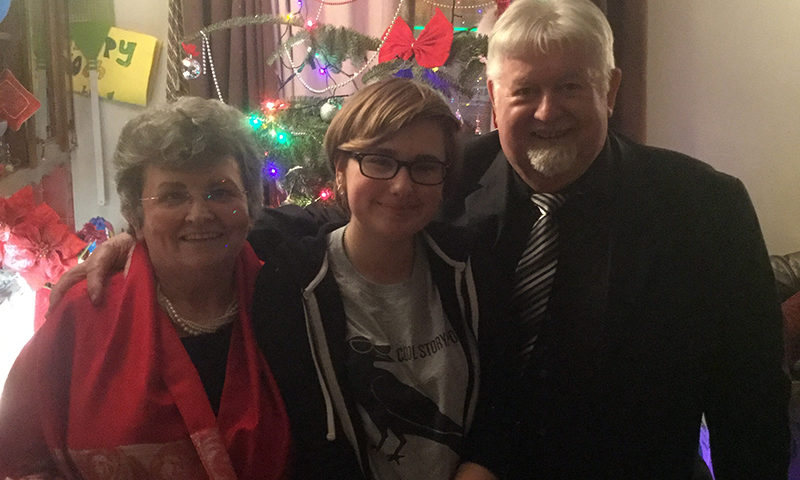 If you had told me how fast time was going to go by before I came to study in Ireland, I would have called you crazy. I was convinced that it was going to feel like centuries going by, not months. Obviously, I was very wrong. Four months have gone by! I only have five months left here in Ireland. And sure, sometimes that seems ridiculously long, but mostly I feel like it's going to go by in the blink of an eye. 
Since I'm almost halfway finished with my stay here in Ireland, I thought I'd do a little assessment of my time here.
When I began thinking about studying abroad, the main draw was the incredible opportunity to be immersed in another culture. However, I was also excited to meet new people and develop new relationships. But, I failed to anticipate the effect these relationships would have on me.
Forming Bonds from the Beginning
I typically take a long time to develop relationships with people, but here my options were to make good friends fast or have no friends. By forcing myself into an environment where I knew nobody, and nobody knew me, I really had to put myself out there and make friends.
My first friends here were with other foreign students because no matter what our personalities were like, we all bonded over being in this similar situation. We were all able to talk about the little goals we were achieving, which no one else would understand, and the troubles we were having, which would have been difficult to explain to other people. This created stronger bonds than we might have had had we not met here.
At the beginning, we couldn't even imagine being here without the others, but now three have gone home for good, and another is leaving at the end of December. It's strange how hard it was to say goodbye to people I'd only know for a few months, but it was almost more difficult than saying goodbye to my friends back home. This was because, while I knew I'd be seeing my friends in Indiana in nine months, there is no telling when I'm going to see the friends I made here again.
Becoming a More Confident Person While Studying Abroad
Another draw to studying abroad was the idea that I'd grow to become a more confident person. I've struggled with my confidence for a long time, but now I feel that every day I become a bit more confident. I talk regularly in class, I talk to people I don't know well without being nervous, and I'm more outgoing and willing to try new things.
I'm amazed that, first of all, I actually notice these changes, and, secondly, that I've changed this much in just four months. I feel braver and more determined to step out of my comfort zone in order to achieve my goals and I'm happy with that.
Feeling at Home in Ireland
I was really worried before I came that I'd never really feel like I belong here, and that I wouldn't be comfortable here. But, in fact, it's been quite the opposite. I've made a good group of friends, and I don't feel out of place in any of my classes. Of course, there are some days when I'm homesick or hit with culture shock again that I feel completely separate from the rest of my peers. But, thankfully those are far and few between. I also feel very at home with my host family, and I feel like they are also happy to have me here.
In summary, I think that I've had an amazing four months, and I can't wait to see what the next five bring!
Kayla Trowbridge is 16 years old and lives in Zionsville, Indiana. Her goal during her study abroad program is to "create relationships that will continue throughout my life and develop a new understanding of the Irish culture." Follow Kayla's adventure in Ireland on her blog post updates throughout her program.
What personal goals inspire you to study abroad? Tell us below!