My First Experience With Japanese Culture While Studying Abroad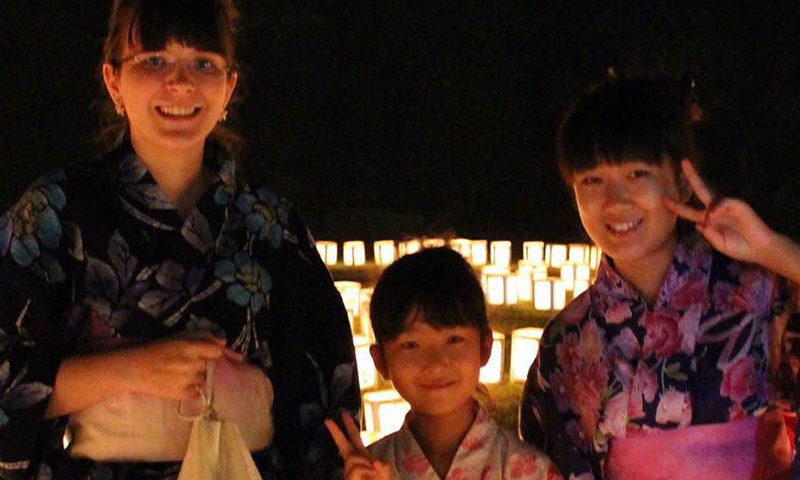 "Please take off your shoes at the door" said Kyoko, my host mother for the next ten months during my study abroad program, as I stepped into my new home for the first time. The Japanese equivalent of a mudroom is a small area covered in tile with a wooden step up to the rest of the house. On the tile were multiple sets of shoes, all whose toes were facing the door. I removed my shoes as I was asked and placed my feet on the tile. Kana and Rina, my new sisters age 16 and 8, look at Kyoko uneasily. Since Kyoko is the only one in my home who speaks English, she explained to me my error.
"We don't stand on this tile without wearing shoes" she says as she glances uncomfortably down at my feet. I apologize quickly and step up onto the wooden floor. She smiles warmly at me and assures me that it is okay since it is only my first day in this home.
After our shoes were off we headed straight to the bathroom, removed our socks, and stepped into the shower to rinse off our feet. Not all people in Japan wash their feet when they arrive home, but the my host family family does. After doing this we stepped out and washed our hands at the sink. Most homes in Japan do this.
This was my first experience with Japanese customs of this kind, but it is certainly not my last.
Read more about what Eve has learned about Japanese culture on her blog post!