What A Typical Day Looks Like While Studying in Japan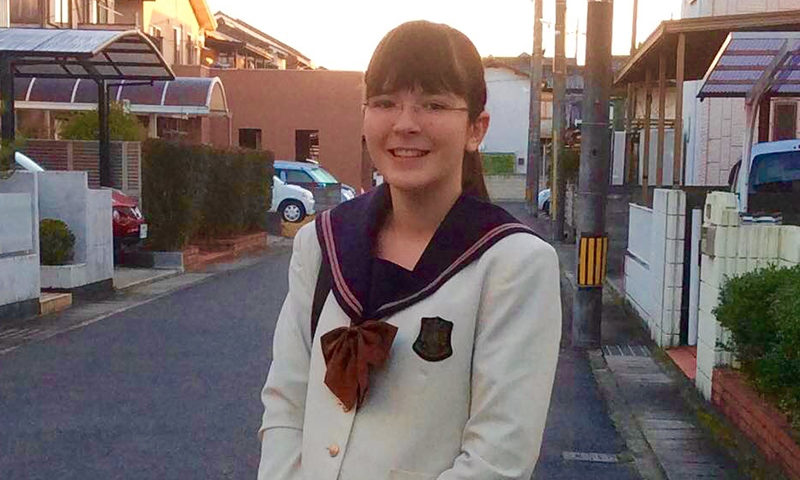 I felt like a classic anime character as I left my host family's house this morning. I was running late for my train and I just barely made it in time for my bus. I rushed into my classroom just as the last bell was ringing, breathing a sigh of relief. Unfortunately it was all too soon. As I sat down in my seat, I realized that I was getting many strange looks from my classmates along with a worried stare from my homeroom teacher. Thankfully my homeroom teacher was also an English teacher. He lifted his hand and motioned towards my ears.
"Eve-san, you have earings?" He asked me. Oh, that explains it. I quickly put down my bags and took out my earrings. I had forgotten to take them out this morning like I usually do. Ear piercings are against Japanese school dress code, along with any other forms of jewelry and even painted nails. In fact, piercings of any kind are very uncommon in Japan, even for older people. Usually the people who get ear piercings in Japan are rule-breakers, or people who are trying to look tough. However clip-on earrings are quite common and acceptable, although of course not at school. The school I attend has a very strict dress code and, like most schools in Japan, school uniform.
Read more about Eve's typical school day in Japan on her recent blog post.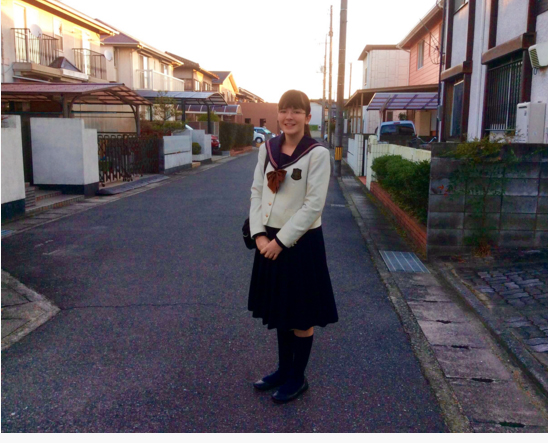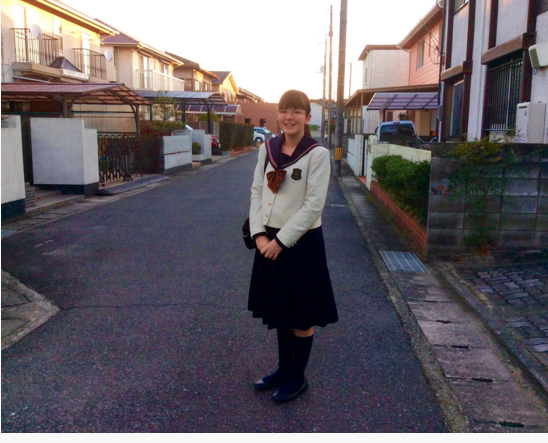 Want to study abroad in Japan? Click the button below to get started!