Reflecting on an Incredible Three Months in Spain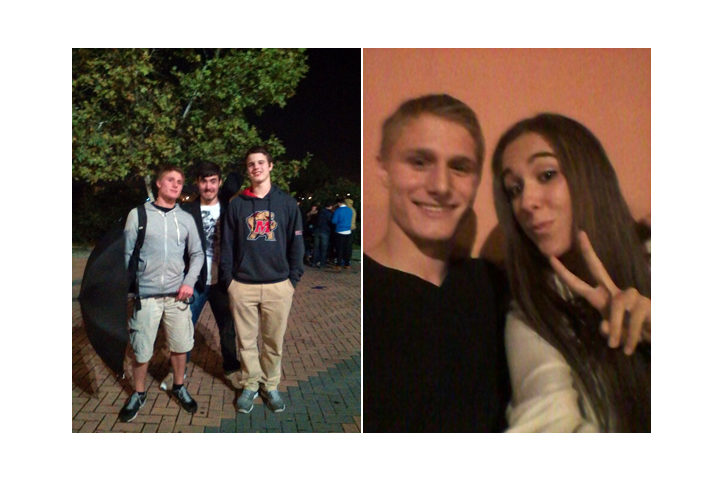 I can't believe how fast my three months in Spain have gone by. It feels like I arrived a week or two ago for my high school study abroad program.  I have grown to love the country, my friends, my family and the culture. I wish I could stay a little longer, but I guess all good things eventually come to an end. As I sit here on the plane waiting to takeoff, I can't help but reflect on the experiences I had and some of the incredible people who made it so special.
While overseas I made a lot of new friends, my three closest were Julian, Mario and Roberto. Roberto was the first friend I made.  He immediately introduced himself on the first day of school and invited me to hang out.  He is the type of person that just puts you in a good mood, and always made me laugh.  On the weekends we all usually met up at El Paseo, a place by the riverside where everyone hangs out on weekends.  There is usually music, dancing, and lots of kids just hanging out having fun.  It is one of the places I will miss the most.  Julian would always bring his guitar and we would often sing American songs.  Many of the girls would gather around to listen, so of course we played as many as we could….Haha.  Mario spoke fluent English so it was easy to communicate.
The final five days were difficult. On my last day of school, my classmates gave me a surprise going away party and really caught me off guard. When I started packing that night I realized that I was leaving in a few days.  I wondered when I would see all the friends I made again.  I would also be saying goodbye to my host family. For months they treated me like family and played a major part in making this one of the best experiences of my life. I am so grateful for all that they did for me. The night before my train ride to Madrid, we went to dinner.  My family and I shared a great meal and I had an awesome medium-rare steak, my favorite!  After dinner they surprised me with a gift, a framed photo of us, a family, at the wedding in Cataluña. It was very touching.
My last day in Badajoz came before I wanted it to.  It seems when you want things to last longer time moves so quickly. We arrived at the station to take the train back to Madrid at about 4:30pm for the five o'clock train. Bryce, Morgan and I waited with our families.  When the train arrived we loaded our bags onto the train and said our goodbyes. My friend Julian even showed up to say goodbye to Bryce and I.  My host parents told me I was a part of their family, and that I could return to visit whenever I wanted.  Unfortunately, my older brother Tato couldn't be there because he was at school.  I hugged my host mom and told her to say goodbye again to him for me and she started crying. I told her not to cry because I would be back (I hope!).  I hugged my sisters Candela and Cristina, said goodbye and boarded the train with Bryce and Morgan. The train pulled away as we watched all of our families waving goodbye.
If I ever have the chance to do something different or out of the ordinary again, I will take it!  I realized that if you say no, you just may be missing out on the experience of a lifetime. If I could do it again, I wouldn't think twice. Thank you Mom and Dad for this incredible adventure I was able to share with my brother Bryce.  Thank you to my new friends who gave me memories I will never forget.  Thanks to the people at Greenheart Travel and thank you to my host family for taking care of me.  I really can't wait to return to Spain one day.