High School in Spain
Study abroad in Spain and improve your Spanish skills while experiencing this beautiful country and vibrant culture.
Overview
Bienvenido a España!
Studying abroad in Spain with Greenheart Travel is an opportunity to learn how to speak fluent Spanish, while immersing yourself in a culture that holds a high regard for great conversation, food, and friends.
As a high school abroad student you will live like a local while you study alongside your Spanish peers and stay with a native host family. Perfect your Spanish and stand out on college applications as an exchange student in Spain!
x
Picture Yourself Studying Abroad in Spain:
x
Program Dates
Dates subject to change
Academic Year:
Dates: September – June
Application Deadline: June 7th
Fall Trimester:
Dates: September – December
Application Deadline: June 7th
Fall Semester:
Dates: September – January
Application Deadline: June 7th
Spring Trimester:
Dates: January – April
Application Deadline:Oct. 15
$300 Early Application Discount: Apply by June 24
Spring Semester:
Dates: February – June
Application Deadline: Oct. 15
$500 Early Application Discount: Apply by June 24
Eligibility
In researching a study abroad program, you have already shown you are a leader and open-minded in your academic pursuits. These are just a few of the traits that our exchange students possess. You're motivated to immerse yourself in another culture and flexible enough to live outside your comfort zone. You should also:
Be between 15 and 18 years of age
Be from the United States or Canada
Possess a high school cumulative GPA of at least 2.75/4.0
Be in great mental* and physical health
Have a genuine interest in becoming a part of your host family and community
Have at least 2 years of Spanish language instruction
5 hours per week of English language exchange with host family
Interested in gaining Spanish fluency before you go? Check out our Teen Summer Language Camp in Salamanca!
x
*What does it mean to be in good mental health?
Moving to a new culture and staying in unfamiliar surroundings without your normal support structure can be very stressful, even to the most well-adjusted student. Sending a student with pre-existing conditions on a long term exchange program could exacerbate whatever challenges the student was previously facing. In order to ensure the safety of our participants, we must be rigorous in our pre-screening of (High School Abroad/Teen summer Language Camp) candidates. Learn more in our FAQs section.
Costs
Academic Trimester: $10,090
Academic Semester: $11,700
Academic Year: $14,800

Prices subject to change
Destination guarantee available for additional fee
Program Includes:
Roundtrip international airfare from JFK to Madrid
Host family accommodations and 3 meals per day
Medical/Accident insurance
Support and counseling services from in-country staff
24-hour emergency support
Pre-departure Orientation and Preparation

Cultural Pre-departure Orientation (via Skype)
General Pre-departure Orientation (in-person or via Skype)

2 Night Arrival Orientation

Greeting and Transfer from Airport to Orientation Site
Accommodation at Orientation Site
Traditional Spanish Meals
Orientation workshops (covering school life, host family life, Spanish culture, etc).
Cultural Tours of Madrid (museums, palaces, plazas, cathedrals, etc)
Shopping

Personal assistance from a Greenheart Travel program manager
Potential opportunity for formal language exchange
Opportunities to volunteer in your host community
Letter of Recommendation upon request and successful completion of the program
4 hours of private Spanish tutoring
School & Accommodation
SCHOOL INFORMATION
Students are usually placed in public high schools in Spain, with academic start dates ranging from early to mid-September and ending in late May or late June. Classes typically run Monday through Friday.
Most students are placed in the Social Studies track with required subjects including: History, Language & Literature, English, Catholic Religion or Ethics. As an exchange student, you will take three other compulsory subjects and will also take an elective subject.
You will come back from Spain with a thorough understanding of Spanish culture and a level of fluency in the language that is impossible to obtain in the classroom at home.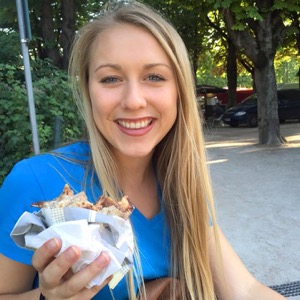 "I just started classes here at Brown University, and I've decided to take a class called "Spanish for Health Care Workers." In order to take this class, you have to take a placement exam. I was pretty nervous to take it considering there are a lot of native speakers and plenty of upper-level Spanish classes here, but I did really well!  I know I would not have scored this high without my time in Spain." – Greenheart Travel high school in Spain alumna, Claire Ryan
x
x
ACTIVITIES
The Spanish sociability is legendary! As the phrase goes "viven en la calle." Spaniards spend their free time out and about in the city, either at open air markets, shopping, family visits, at soccer games, or out socializing. Spain offers you the opportunity to participate in many different activities.
In your free time you can play soccer, basketball, go swimming, and more! If athletics don't interest you, you can participate in theater, music, and a wide variety of youth organizations and cultural activities. Getting involved is the best way to meet people and make friends.
The best way to learn about a new culture and language is to be fully immersed in it and what better way to do that than to stay with a local family. All Greenheart Travel high school abroad participants live with a carefully screened, local host family and are provided with 2-3 meals per day.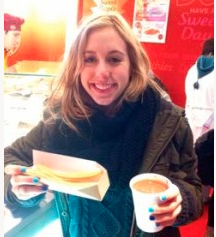 All our host families are volunteers and will treat you as a member of their family. By being a part of your family's daily life, you will learn to live and speak like a local.
"My first week was full of so many new foods, people, places and customs. Everyone is so welcoming and friendly, and really patient with my Spanish." High School in Spain alumna, Lauren Dutton
xxx
x
x
Host Family
As a Greenheart Travel exchange student, you will be placed in Extremadura, the autonomous community north of Andalusia bordering Portugal. The majority of Spaniards, who live in cities and large towns, live in apartments (pisos). In many of the smaller towns and villages people live in houses.
Everyday in Spain will be a culinary journey! Spaniards eat a Mediterranean diet. Said to be one of the healthiest diets in the world, it includes plenty of fruit, vegetables, fish, meat, and, of course, olive oil. And there are many different local specialties all over the country. Your host mom will enjoy cooking typical Spanish meals for you to experience!
Most families try to eat lunch or dinner together. Around 1:00PM most people leave work to head home for their lunch break and an afternoon siesta or nap. Lunch is the largest meal of the day as most businesses close around 8:00 PM and the dinnertime is anywhere from 9:00 PM to midnight!
Your host family will probably be as nervous as you are when you first meet. You can help to alleviate nerves by e-mailing and speaking with them before arriving in Spain. Getting to know them will help break the ice when you finally meet in person. It will also show that you are as excited to live with them as they are to host you!
Service Learning
Do you need to meet a service learning requirement?
Does your high school require you to volunteer to complete graduation requirements? Are you applying to top colleges that are asking for your service learning experience? By joining the Greenheart Club during your program abroad, you'll be able to have an unforgettable year studying abroad, while having a truly, unique cultural experience. Not to mention having a great time while making a difference in your host community! Here's how to get started:
Step 1: Join the Greenheart Club
The Greenheart Club challenges participants to pursue a deeper level of immersion through volunteerism, and acts as a resource to help you find volunteer opportunities while studying abroad.
Create your account at greenheartclub.org and get started! Check out the Greenheart Travel group once you have logged in to meet other members of the travel community making a difference while studying abroad!
Step 2: Log Your Hours
It only takes a minute to join, and once you create your account, you will be able to connect with a community from around the world to inspire you to start volunteering, or log service hours you have already earned. Every hour you volunteer for a service learning project can be logged in our database to help you keep track for your high school requirements and college applications. The more you volunteer the more rewards you are eligible to receive.
Need help getting started? No worries! Greenheart Club staff members are happy to help you identify volunteer opportunities during your study abroad program.
Step 3: Earn Rewards
Here's what you can earn as a Greenheart Club member:
Certificate listing the number of hours volunteered while abroad.
5 hours: A Greenheart Club Certificate and Letter of Recommendation
15 hours: A feature on the Greenheart Travel Website
30 hours: Eligible to apply for a $125 Grant to do a Greenheart project in your home country
75 hours: Eligible to apply for a $250 Grant to do a Greenheart project in your home country
Why Join the Club?
This is your chance to get to know your local community outside of the classroom while you study abroad. There's no better way to learn a language and understand a culture than working with the community on a project that matters. Boost your college application while you travel for a change!
"While in Spain, I experienced many amazing things and I got the chance to volunteer through awesome organizations. My experience actually inspired me to major in international relations." – Eleanor Brow, former Greenheart Travel High School Abroad participant in Spain.
Read more about fellow Greenheart Club members on our blog.
FAQs
Do I need to be fluent in another language?
No. One of the main goals of studying abroad is to become fluent in another language while you live overseas. Your host family and school will not expect you to be fluent when you first arrive and will help you improve your language skills.
Will my language skills be good enough?
We require two years of foreign language study for Argentina, Spain, France and Japan.
The language requirement is waived for all other country destinations.
For English speaking countries (Ireland, Australia, and New Zealand), you are already set!
Can friends study abroad together?
No. Our programs are based on a full, cultural immersion experience so friends are not allowed to study abroad together. Don't worry though; making friends in your new host country will happen quickly!
Do I need my parent's permission to participate in the High School Study Abroad Program?
Yes. As most high school participants are minors, parental permission is required.
What are my chances of being accepted into the High School Study Abroad Program?
If you have two years of foreign language experience, at least a 2.75 GPA, and a true passion for discovering new cultures you will have an increased chance of being accepted.
What does it mean to be in good mental health?
Moving to a new culture and staying in unfamiliar surroundings without your normal support structure can be very stressful, even to the most well-adjusted student. Sending a student with pre-existing conditions on a long term exchange program could exacerbate whatever challenges the student was previously facing. In order to ensure the safety of our participants, we must be rigorous in our pre-screening of (High School Abroad/Teen summer Language Camp) candidates.
We cannot accept students who have struggled with any kind of mental illness within the last 2 years and/or are reliant on medication to address their existing mental health condition.
These include, but are not limited to:
Depression
Obsessive compulsive disorder
Debilitating anxiety
Eating disorders
If the student's mental health issue has been resolved (post-medication) for over 2 years, we will ask for a note from his/her relevant practitioner(psychologist, therapist, psychiatrist, etc) as part of the application process.
I've already graduated, am I still eligible?
We can accept graduated students on a case by case basis and only for certain countries. The student must be within the age requirements for the program.
How are host families selected?
Host families go through a thorough interview process and are carefully screened. They must complete an application, their references must be checked, and an in-home interview must be conducted by the partner organization. Many current host families have hosted numerous participants year after year.
I know a family in my program country that would like to host me. Is that possible?
This can be possible on a case by case basis. Chances improve if there is a school in the same community that is able to host foreign exchange students.
What kind of assistance will I receive while I'm abroad?
There is a strong network of people working together to ensure your time abroad is successful. This includes your program manager in the U.S., your natural parents, your local coordinator abroad in your program location, your host school, and your host family. Immediate assistance will be provided by your local coordinator and/or host family as they will be in the same region.
What about taking SAT's while abroad?
If you choose to take your SAT's abroad, you will be responsible for finding a testing site. It will be much more convenient to take the SAT's prior or after your study abroad experience, which is what we recommend.
Can we speak to current participants?
Yes! Check out our blog or find us on Facebook to talk to current participants right now!
If there is a class I must take in order to graduate, can you guarantee that I will be able to take it abroad?
There are no guarantees that you can take certain classes at your host school. CCI/Greenheart Travel will be able to provide information about the general curriculum for your age level in your host country; however, in most cases you will not be able to sign up for specific courses until AFTER you have arrived in your host country. Please review classes, transfers, and credits abroad for more information.
Can I go home to visit my family or can my parents visit me?
No. Visits are not allowed during the high school program. If your family wishes to visit, they should plan to meet you after your program is completed. In this instance, CCI/Greenheart Travel's National office and international partner office should be informed of your family's plans.
Can we select a certain city or region in the country abroad?
We are unable to take your location preferences into account. Our priority is to identify a host family and community that are the best match for you.
Do you offer any scholarships, financial aid, or special discounts?
We offer special discounts for students whose families have hosted one of our CCI Greenheart exchange students.
How will my son/daughter get money abroad?
It is best for students to bring an ATM/debit or credit card. Most cards are accepted at ATM machines abroad and this is by far the easiest and most convenient way to access money.
When and where does the orientation take place?
You will receive one general pre-departure orientation from your local representative here in the U.S. Your program manager in the national office will conduct the cultural pre-departure orientation via Skype. Our partner office in your host country will organize an orientation for you abroad. Normally this is conducted within a month of your arrival to the host community.
Will I have a host sibling my age?
There is no guarantee that you will have a host sibling your age. Your host family may have young children, teenage children, or grown children who no longer live at home.
When is the application due?
Applications for the fall start are due by April 15 and there is an early bird discount for applications received by February 2. Applications for the spring start are due by September 15 and there is an early bird discount for applications received by July 2. We may be able to accommodate late applications on a case-by-case basis; contact us for details.
Application Process
You should apply by April 15 for an August departure and October 15 for a February departure.
Complete the Online Application
There are 4 short steps in the application process which are outlined below. Please answer the application questions thoroughly and thoughtfully. This is the most important step in getting to know you and assessing your best host family match.
Step 1: Select the APPLY NOW button to the left. Once completed, you will be connected to a High School Abroad program manager, who will send you a link to begin the application.
Step 2: Provide general information about yourself. Once completed, you will receive a link in your email for the next part of your application (5 minutes)
Step 3: Provide more detailed information about yourself, why you want to study abroad, and what you hope to gain from your experience. Once completed you will receive a link in your e-mail for the final part of your application (2 hours).
Step 4: Submit your $1000 deposit and program documents. A deposit is required in order to reserve your spot on the program and is subtracted from your total program fee. Once the deposit, general profile, and signed polices are submitted we can begin preparing you for your adventure abroad. You will have 1-2 weeks to submit your remaining documents.
Review your Application
Greenheart Travel will thoroughly review your application and will contact you within 2-3 business days to schedule a time to speak about the next steps in the application and acceptance process.
You're Accepted – now what?
Your program manager will be in touch with you directly about your acceptance. You should expect to receive an acceptance packet via email within 4-6 weeks of submitting all application documents.
Apply Now