Greetings from Strasbourg, France!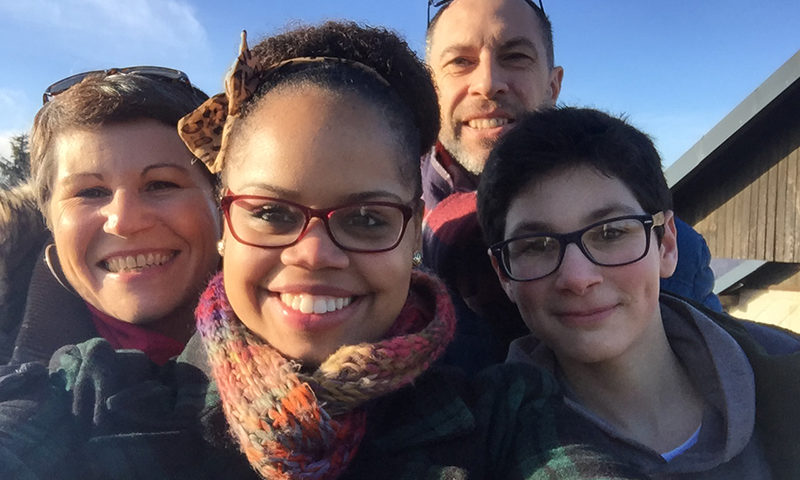 by Nia Karriem, Greenheart Travel Teach in a Homestay participant in France
Greetings from Strasbourg, France! A beautiful city located in the Alsace region, also home of the European Parliament.
I decided I wanted 2016 to be about traveling and rediscovering my passion for languages and cultures. I believe that Teaching English in a Homestay was the perfect way to achieve this goal. So here I am, in Strasbourg participating in this great program.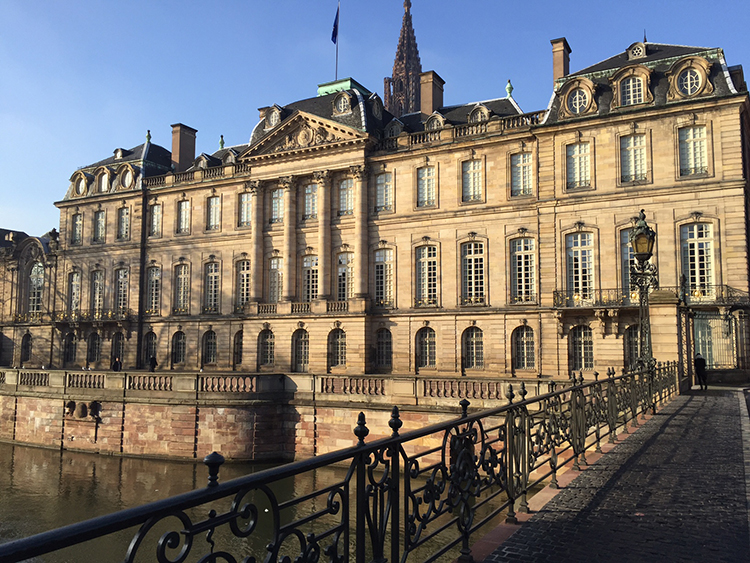 Although my scheduled language lessons are meant for the three youngest kids, my host parents also like to have mini English lessons during our family meals. I've also had the opportunity to brush up on my French skills.
In our free time, my family and I enjoy going to museums, visiting 800 year old castles, having "Tea Time," and watching movies after dinner (I've officially seen ALL of the X-Men movies, even Deadpool!) We even made a trip to Paris, and took a long 10 minute journey to Kehl, Germany.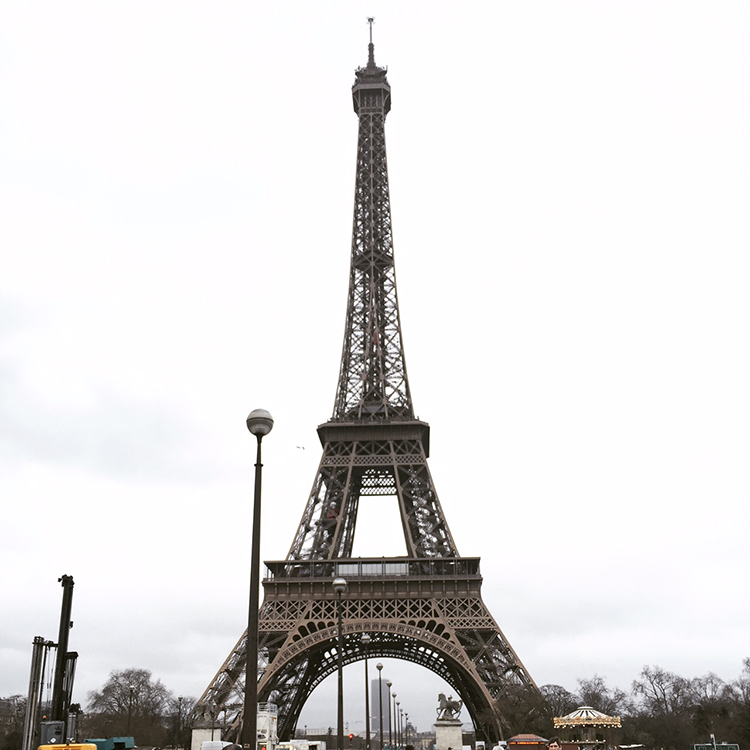 This blog wouldn't be complete if I didn't talk about the FOOD! Oh, how I wish I could post a picture of everything I've tried, instead I'll show you the top four items I've had out here!
Pictured from left to right in the photo below is Crème Brûlée Tarte, homemade crepes (say "salut" to my host mom!). Tarte Flambée (an Alsatian dish with crème fraiche, cheese, and caramelized onions. Talk about scrumptious.) Last but not least, Choucroute, a meat lover's dream of Alsatian sausages, ham, bacon, sauerkraut, and potatoes.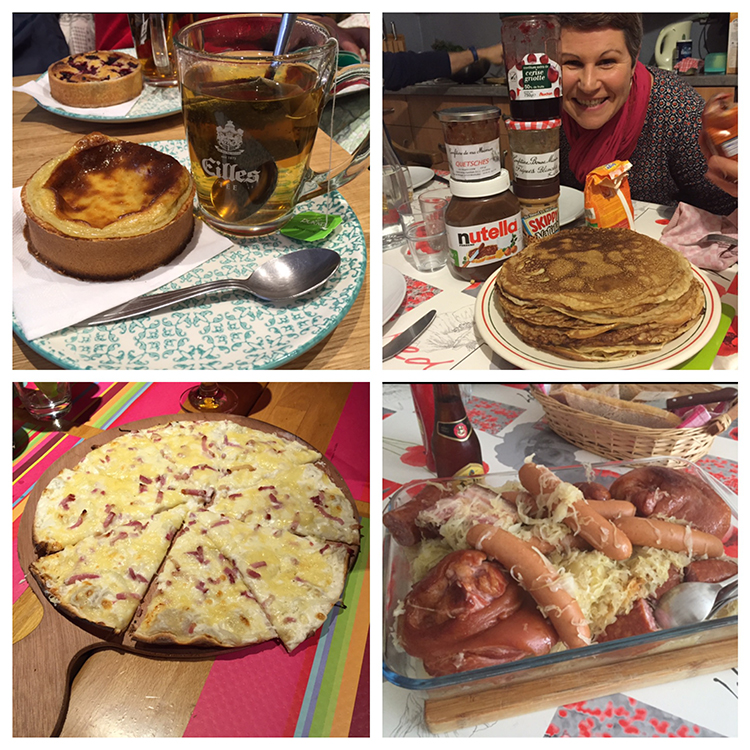 My favorite part of this program has definitely been the blending our two cultures. It's been great realizing how much we have in common, as well as learning about and embracing each other's differences. It still baffles me that everyone comes home from school and work, and most businesses close in the middle of the day just to have lunch together as a family. I wouldn't mind doing that every day in America!
In a nutshell, I am having an amazing time, and I am very happy that I decided to take advantage of this opportunity. I wouldn't change my experience for anything in the world!