The Reality of Life in Italy: Highlights and Lowlights from My Homestay Program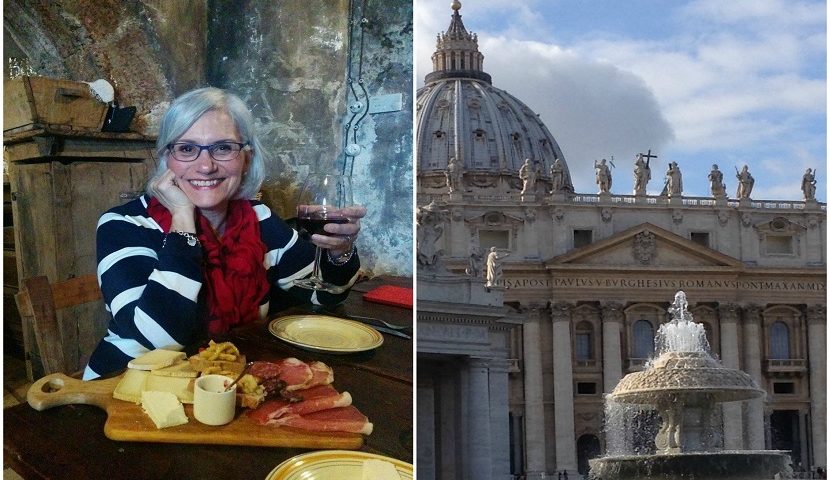 Joyce, a 62-year-old teacher from Canada, is currently placed outside of Rome, Italy on Greenheart Travel's Teach in a Homestay Program. When asked why she decided to participate in the program, Joyce explains:
"I chose Italy because my paternal grandfather emigrated from a tiny town called Calabria in the late 1800s with only $22.00 in his pocket, married a woman from the same place, founded a family and spoke only English with them in order to give them the best chance to succeed in their new country. I understand their objective yet think it's such a waste that my generation grew up with so little knowledge of their language and culture. This is my chance to go back and try to rediscover some of my roots." 
Below, Joyce shares her reflections, joys, confusions and cultural lessons from her first three weeks as a homestay teacher in Italy:
I am writing happily ensconced between crisp white sheets on a very big and very comfortable bed in a quirky hotel in Florence, my first weekend escapade since I arrived three weeks ago. Funky hotels are hard to come by in Italy where the gilded and the baroque (not to mention the tired and the aged) tend to predominate. Hours of research paid off in this hat trick of a hotel. I was seduced with the first foot in the door: bright contemporary colors, friendly staff and winter prices! I'm finding it hard to both find time to write and organize my thoughts, so here, in no particular order, are impressions after three weeks of wandering, observing, listening and tasting:
The Arrival: Asia (my host "mother", although I'm older than her) and Feirouz (my host "sister") were waiting at the platform at Roma Termini, accompanied by two of their neighbors, Alvaro & Angela, who graciously offered to drive them to the station smack dab in the middle of the city to make our trip back to the house easier. It feels like we've known each other for a long time (all the emailing & photos surely helped), and after a delicious lunch and long meandering walk through the neighborhood, I was ready to settle in.
The Family: There isn't a more generous family on earth; Asia wants to take care of me all the time, which takes some getting used to since I've lived alone for many years. And Feirouz considers me as her sister and partner in crime. Both women are lively conversationalists, have quick smiles and relaxed personalities. We share many values and have quite a lot in common.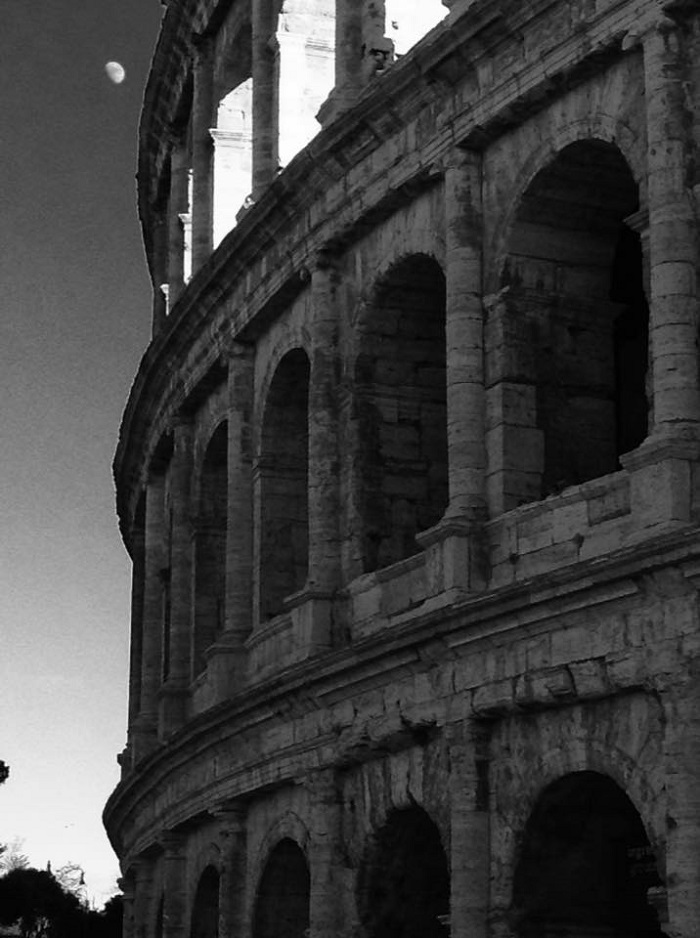 The Language: Besides standard Italian, Romano or Romanaccio is also spoken in the Rome area, of which I understand niente. It's what I hear on the bus in my neighborhood; however, on the subway or in the city, I hear standard Italian. My language progress is slow and arduous. I get frustrated, but at least I'm going forward. Prosecco helps.
The Experience: Intense! I wear many hats: mother, daughter, sister, teacher, foreigner, friend, newcomer, expert. Asia has gone out of her way to make me feel instantly part of the family. Feirouz slips her arm through mine as we walk down the street; Asia tells me how to hold my purse. Friends, shopkeepers, teachers at the school are intrigued by the reason why Asia and I are doing this. They are curious about my last name. About why I have no family in Italy. Asia has already asked me to come back next year….. 🙂
The Accommodation: I do have a room to myself, but only because Feirouz is bunking with her mom for the 3 months. Italians hardly use indoor heat so it is very cold.  I've never been so cold in my life (I thought I'd come prepared), and I'm almost warmer outside with coat and gloves than in the house. Asia bought me a pair of slippers this week because she said my socks weren't warm enough but it's funny because they also complain they are cold! I'll survive. Besides, it'll be spring soon…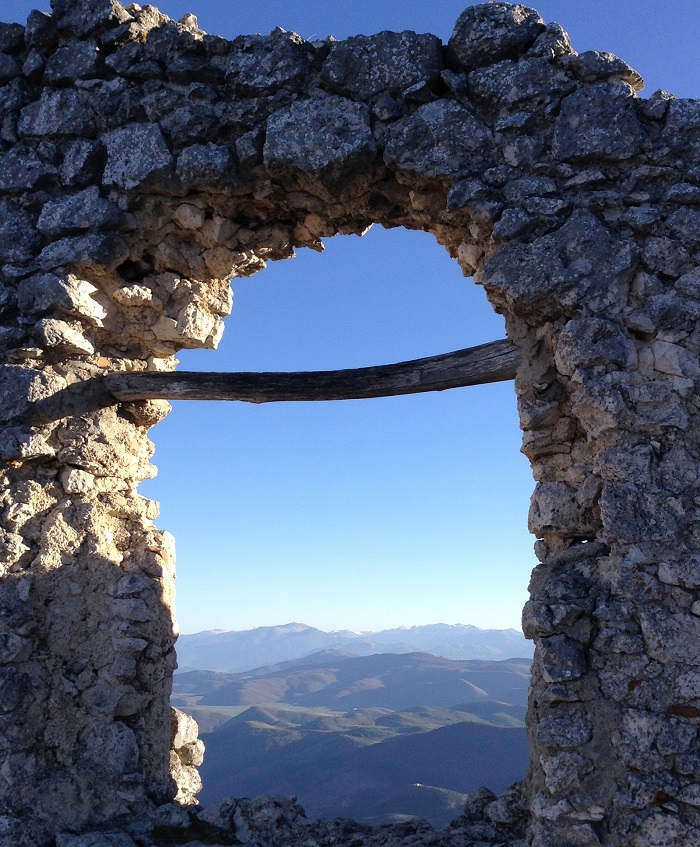 The Public Transportation: A great but crowded system. The city of Rome is criss-crossed with buses, trams and subway lines. I have a monthly pass (at 35 euros a month, it beats the 1.50 euro per ticket fare hands down) which lets me hop on and off all the ATAC vehicles in the area. I can pretty much head to any of the many yellow bus signs, read the list of the stops at the different routes and get where I'm going. Bliss. Getting out of the city is just as easy.
The Challenges: Yes, we do get along well, but there is nowhere to be quiet: three people, sometimes more in one room and the TV's always on. I'd say the aspect that I'm finding the hardest to adapt to is the lack of quiet and a warm comfortable place to roost when I come back from the day in the city.
The Paradoxes: I'm still trying to mentally accommodate the public disregard for cleanliness. There is ubiquitous litter, graffiti EVERYWHERE, and abandoned automobile carcasses. I can live with graffiti, but I cannot understand the sheer amount of the litter: we're not talking just paper. I've seen coffee pots! Car seats! Clothing! Food! Thousands of ripped-up plastic bags! Yet the Italians' insistence on the usefulness of art and history on every corner of the city is a common refrain of locals who take pride in their city. It's a strange conflict of interest that I haven't quite wrapped my mind around.
The Home Life: Easy peasy. Three women with funny little coincidences like the fact that we use the same toothpaste, the same toilet cleaners, the same eyeliners. Asia made a cake tonight to bring to work tomorrow for a colleague's birthday, something I've done regularly. We talk about recipes, retirement, men, family, how parenthood changes our perception of …. everything. Meals are simple and relaxed and delicious: I eat a quarter of what she'd like me to eat. We try and answer the game show questions on TV.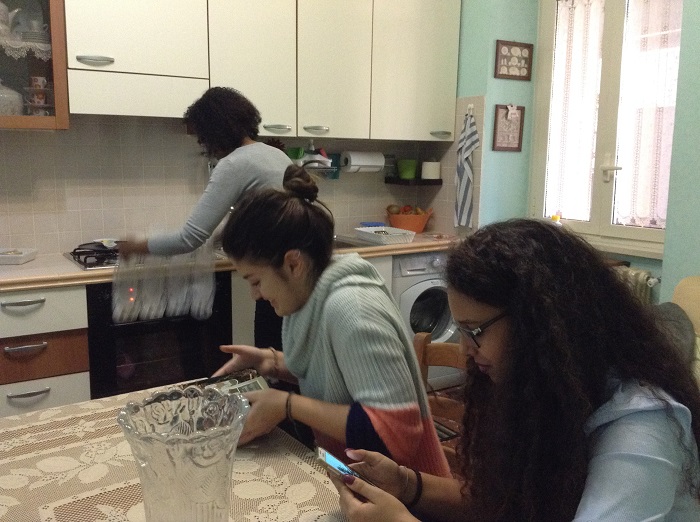 Are you ready to experience your own version of life in Italy? Find out more about how you can become an English tutor and click the button below.