Tips for Tutoring English and Getting Settled in Your Homestay Abroad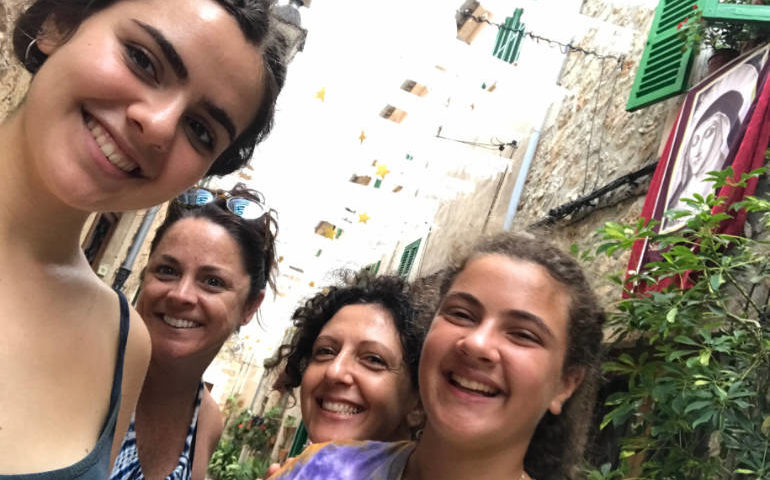 I first fell in love with the Spanish language and culture when I was student in high school. I can remember my Spanish teacher, Mrs. Moyer, showing us photos of her experience living abroad in Seville, Spain. I instantly felt the excitement of what it might be like to have a similar experience somewhere in the world, even though I had never stepped foot outside of my small hometown.
I continued taking Spanish classes, and had yet another amazing Spanish teacher, Mrs. Soha, who helped me realize my potential as a language learner. Together, these two teachers encouraged and pushed me to be a better student and to appreciate everything the Spanish language and culture has to offer.
Fast forward to today, and I am entering into my 13th year as a high school Spanish teacher, and I'm able to be both a student and educator during my teach in a homestay program in Spain. This travel experience offers the perfect combination of culture and language learning that I had been searching for. Not only am I able to learn more Spanish, I am also teaching English and creating relationships that will last a lifetime! Oh, and the scenery of Mallorca is not so bad, either!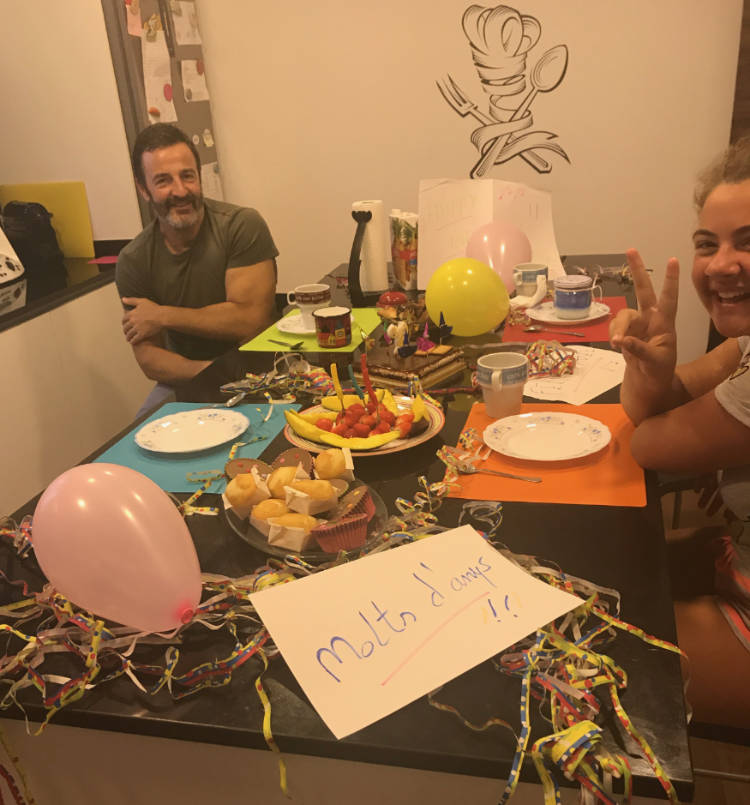 The following tips will focus on how to get started tutoring English once you arrive to your new host family home and prepare to teach your first lesson, along with how to establish your role within the family.
Establish goals for both yourself and the host family
One of the first things I did was talk to my host family about what their expectations were in learning the English language. It was important to me that they knew that after only one month of daily lessons, they would not be fluent in English. I was direct when asking what they wanted to learn, and they very much appreciated this.
Set up a weekly schedule and plan your lessons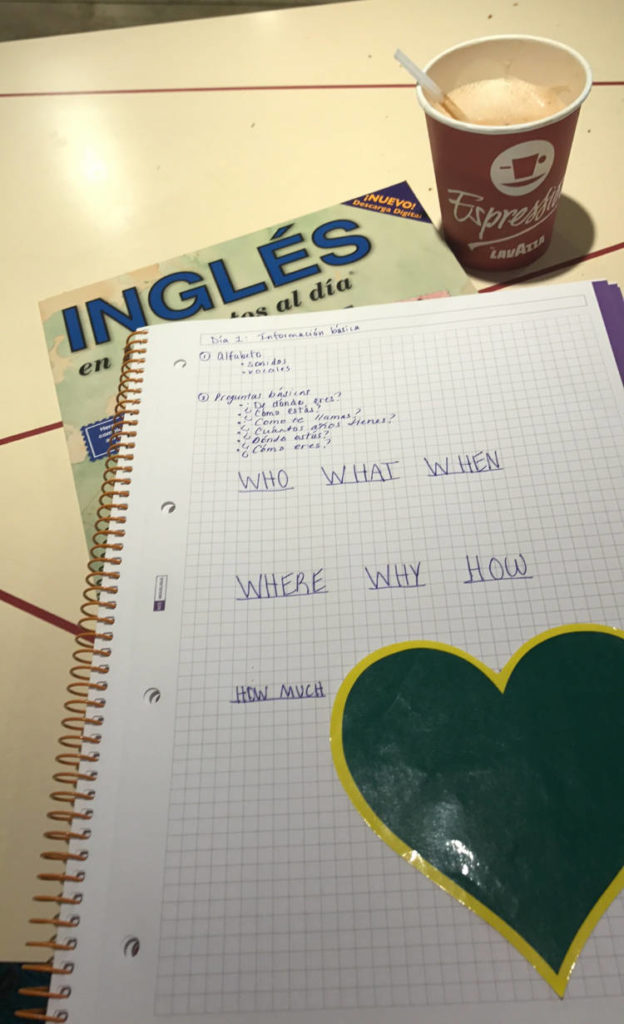 The first night, I gave myself the time to adjust and get acclimated with the family. The second day, I asked them to sit with me and create a weekly schedule. We decided on 2 hours every morning, but if there was something else going on with myself or the family, we would make the proper adjustments to make up for lost time.
I do spend some time planning my lessons beforehand. I bought a book that we did not end up using too much, but it was a good ice breaker because it gave me an idea of the level of English they already knew. I am always sure to ask myself, "How can I improve my next lesson to make it more meaningful?"
I would also recommend bringing a dictionary in both English and the language to be studied. It is very helpful for vocabulary. Two of my favorite phone apps to help with this are Duolingo and Word Reference. Check them out! They are both free.
Make time for yourself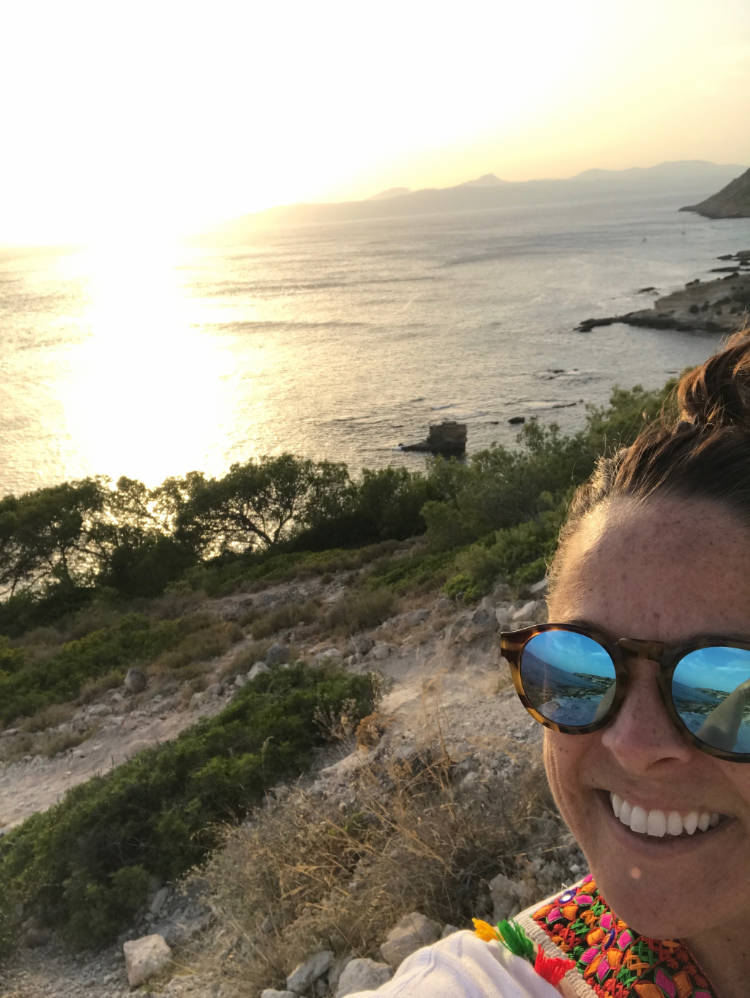 Traveling abroad and living with a host family is a big adjustment for most people.  You will most likely feel tired in the beginning, especially if you are not accustomed to the language. Your brain will be on overdrive! Be sure to take the time you need to rest so you do not get burnt out in the beginning. In addition, it is okay if you want to spend time alone exploring or meeting up with new friends.
Accept that something embarrassing will happen
You are living with a family in a shared space. Make sure to be respectful of this, but also understanding that sometimes awkward moments happen, and that's completely normal and okay. My advice is to laugh it off and move on with the day!
Speak up and communicate with your host family
When the family asks you what you prefer, or how you want to spend your time, be honest! If there is something that you are uncomfortable with and it is effecting your daily life during your homestay, say something! The last thing you family wants is for you to be uncomfortable.
Be flexible and open minded
Choosing to have the Greenheart experience is choosing to embrace a way of life that is most likely very different from yours. While it is important to speak up if there is something making you uncomfortable, it is equally as important to be open minded and willing to try new things.
Spend time with family and help out with chores
I spend most of my time with the family. I have grown very close to them, and we have created a bond that we will have forever. They are now planning a trip to come stay with me in my home, and I cannot wait to have them!
One way to help create this relationship is to always offer to help out around the house. At first, the family would not let me, but be persistent. Now that they are more comfortable with me, they are more comfortable asking me to help out. I am also more comfortable just taking care of certain things like the dishes or sweeping because I know the routine of the family. They are always very thankful for the help, and I am happy to contribute and be a helpful part of the family.
Take the initiative to plan activities with your host family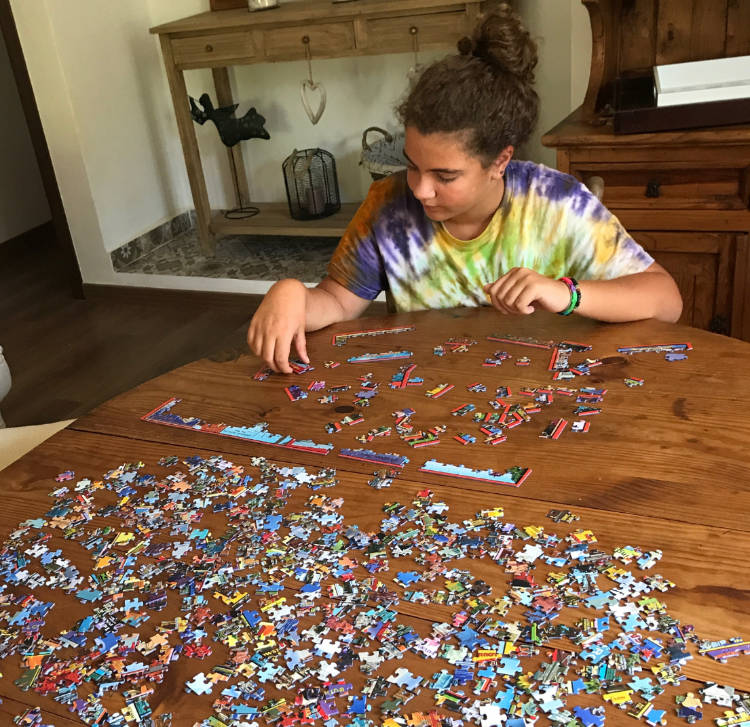 The family doesn't have to do all of the planning, and they might really appreciate it if you take the reins for a day/night! It does not have to be anything big or expensive, but here are a couple ideas:
The youngest daughter and I put on a play in English for the family
I brought a puzzle of the United Stated to work on together
I offered to cook dinner for a night
If I see a place I want to check out, I ask them if they want to go.
This takes some of the pressure off of them and helps them relax a bit, as well.
These are just a few tips to help make your homestay tutoring experience successful and comfortable. Do you have any additional tips? Share them below in the comments!