Being Black in South Korea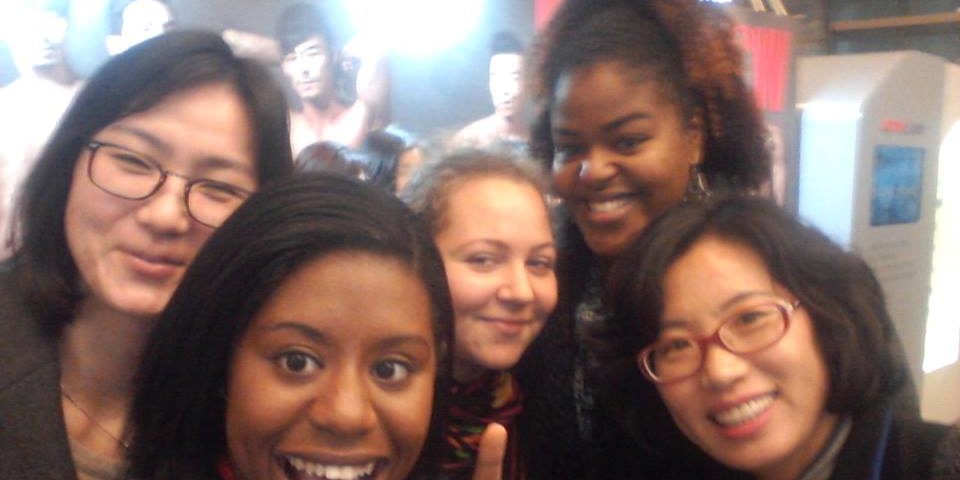 Oh snap, here we go. Before we get started, I want to go ahead and preface that these experiences are my own with a few of my other friends of color's stories mixed in. This is a delicate subject for most (everyone) people and I already anticipate differing opinions, but I feel like it's important for me to actually speak on what I have seen and done in reference to my race while here in Korea.
When I first decided to come to Korea, I admit I was absolutely terrified about how I was going to be received because of my skin color. It's not a secret that Korea, like many other countries in the world, celebrates paler skin and more Caucasian features. That's not to say that they are deliberately racist or anything of the sort, but Korea specifically is more exposed to Hollywood and other Western stereotypes that perpetuate that white is beautiful. Of course, there are two sides to every coin and whatnot, but the general consensus from what I have seen is that pale skin is more popular. There have also been many different cases of racism and stereotyping when it comes to people of color by Korean celebrities and regular people alike. Whether this is simply from ignorance or the fact that people here genuinely see black people in a certain light, these questionable moments have happened, and knowing they have happened made me extremely wary before I even stepped off the plane.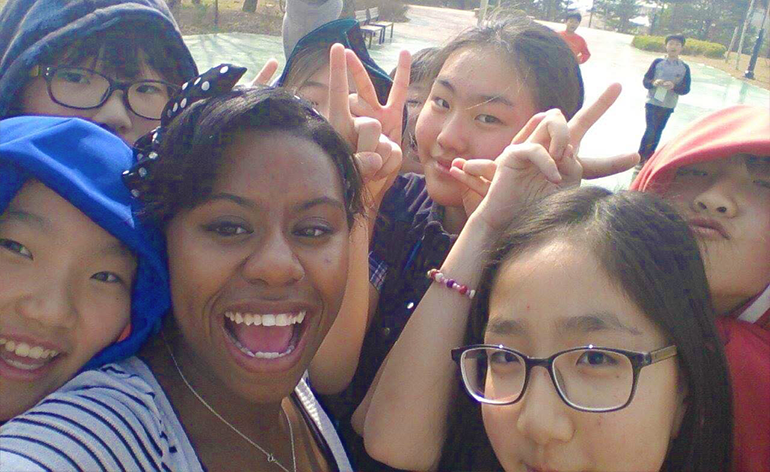 When I first arrived I was in the protective embrace of orientation where everyone was from somewhere else and we were all fish out of water, so really at no point did my race come up as anything other than "What country are you from?" It wasn't until we went on our first field trip to Jeonju, a beautiful city not far from Daejeon where orientation was held, that I felt it. Now, I understand the situation wasn't a normal one. There were basically a million foreigners storming the streets of this village like town while the natives were also out in full force, staring us down. Of course, now my reaction seems a little silly, but at the time I almost had a genuine panic attack in the midst of such a crowd goggling us like we were a TV show. I'm getting anxiety just from thinking about it now.
My reaction to people looking at me didn't stop in Jeonju.
When we got to Chungju, where I currently live, every time we went into E-Mart and I accidentally got in someone's way or made eye contact, even just felt someone's presence around me, my reaction was instantaneous. I would mumble out an apology and physically shrink into myself like I was about to be hit. Now, back home, this reaction would have been beyond strange for me. I'm not necessarily known for being shy in any way shape or form, so for my reaction to be so strong and instinctual was something that required some soul searching. After months of this ongoing strange behavior, along with everyone's comments when they realized what I was doing, I found the cause. It was because I continued to wait for someone to have a negative reaction to my presence, and I was literally mentally and physically repelling it before I had a chance to examine anyone's reaction at all.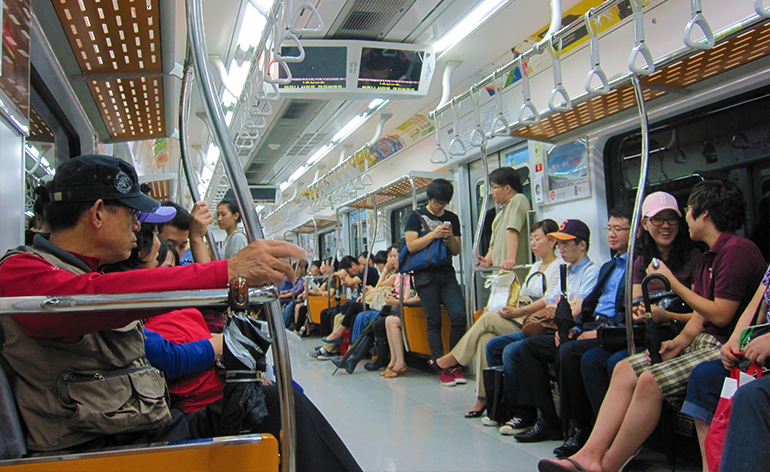 As time went on I finally stopped being so afraid.
It's not because I no longer notice, because I do, or that I no longer care, because that would also be a lie, but because now I'm actually curious. Sometimes I will stare at people and they will stare me back down, but at least now I know, for the most part, that they're just trying to figure me out.
Rather than looking for blatantly negative moments, it's the subtle ones that happen every once in a while that really bother me. Like when the students that come in for the week automatically think I'm from Africa or Jamaica. Or when they only have Obama or hip hop videos as reference to what they think my life is like in America. Something inside of me dies literally anytime anyone says, "Yo yo, what's up man?!" to me simply because they think that's how I talk on a regular basis, as if I would ever speak like that in a classroom setting or even on the regular for that matter.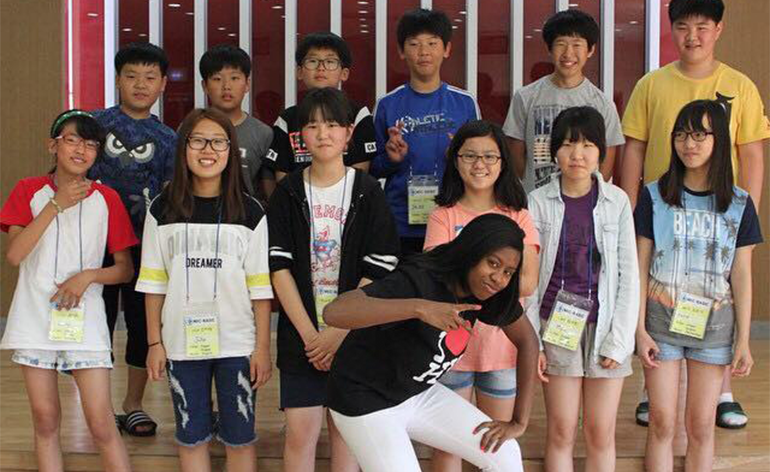 Most of the time my race doesn't come up at all. My co-teachers in particular don't ever comment on my skin color, merely the fact that I'm a foreigner. Unfortunately, I know this cannot be said for all of my friends here in Korea. Especially when the Ebola virus broke out, even in Korea, thousands of miles from anywhere that had anyone who was infected, started panicking and looking suspiciously at all black people. I was on the subway with a friend of mine who is also of color and has natural hair and an older man laughed, pointed and loudly exclaimed as he was walking by, "Africa, ebola!"
Needless to say, neither of us found this even slightly amusing.
Another time a friend of mine came to visit from America and as we walked through the subway this drunk ahjussi screamed, in albeit slurred, but detectable, English, "GO BACK TO YOUR F- – – – – – COUNTRY!" Now, there was also a foreign couple right in front of us who turned to see who he was talking to, and there's no way to know if it was about us being foreign or both my friend and I being black, but it was shocking nonetheless. That has been the only event that has truly stuck out in my mind as obviously negative. There are of course the horror stories you'll hear about taxi drivers not wanting to take someone somewhere because of their color, or someone making a blatantly rude comment, but for the most part, I haven't had more than those few small incidents happen to me.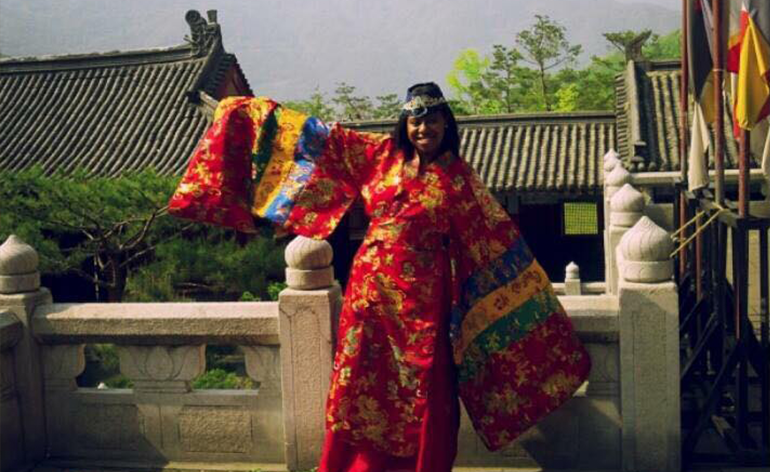 Despite my physical appearance, I often feel just as comfortable as I do at home.
Racism exists everywhere, in small doses or large depending on where you live, but for the most part here it often seems to be less about my race and more the fact that I'm a foreigner. Of course, people see that I'm black, but I've gotten less commentary on it here than I do at home. In Texas I'm constantly aware of the fact that I'm a different color. In Korea I'm more constantly aware that I'm simply a waygook and people are more likely to look at me strangely because I can't figure out the recycling system.
What I'm really trying to wrap up with here, in a long-winded sort of way, is that my initial fears of being something of a social outcast in Asia because I'm African-American were completely unfounded. Of course, this is just my take of things because I know others have had different experiences. However, though I'm certainly happy when I see others who look like me, it's not a huge deal when I don't. I no longer try to count the amount of other black people I see when I'm walking down the street in Seoul, nor do I no longer scramble for some kind of unseen social foothold. I feel as accepted as if I simply moved somewhere else in the States. If your only reasoning for not wanting to move abroad is your race, as I know several others who actually struggle with this, I say don't worry about it. Those who mind don't matter and those who matter don't mind.
Or something like that.
Click below to watch Anyssa's TedxTalk: