Which TEFL Course Should I Take to Teach in Korea for EPIK?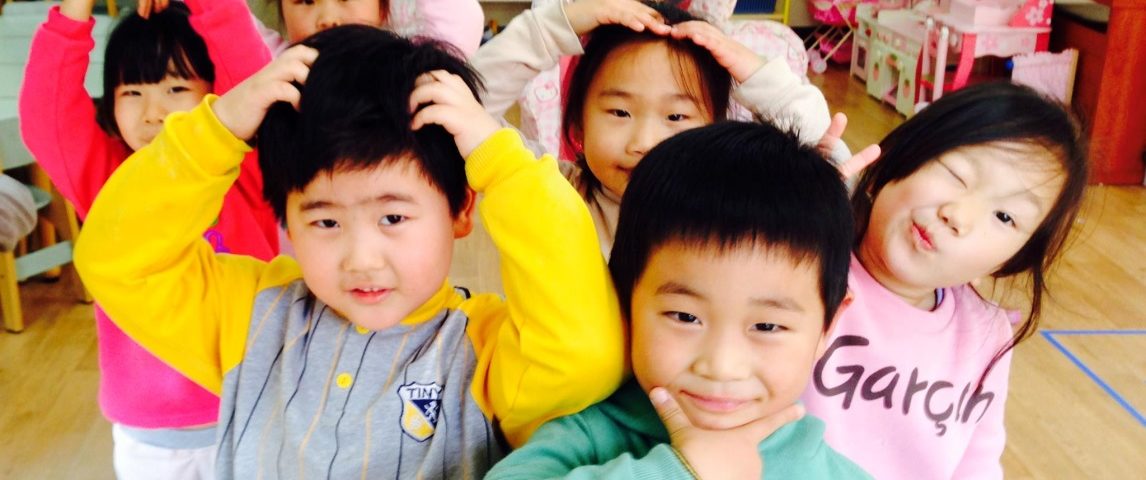 Unless you have a Bachelor's or Master's in Education OR a teaching license you will need to become TEFL (Teaching English as a Foreign Language) certified to qualify for the Teach in Korea program. On the EPIK (English Program in Korea) application you will be asked about your TEFL certification, and as you will find out, not all certifications are created equal. Below is what the TEFL part of the EPIK application looks like, and as you can see they will ask you how many of your hours are "in-class" and how many are "online."
EPIK requires that you take a course of at least 100 hours total, but they HIGHLY prefer that you have some "in-class" hours to list on the application. They are looking for those who have at least 20 hours of "in-class" hours listed on their application. Positions in Seoul and Gyeognam require at least 20 hours and positions in Busan require at least 50 hours.
Those with in-class hours are considered to have stronger applications and are likely to have better chances at acceptance to the program.
This past round, 90% of applicants were asked to make major revisions on their lesson plans which immensely slowed down their application. Many applicants were told that they should wait to make a new lesson plan until after they had completed their TEFL certification to ensure a fun, interactive and well-organized lesson. The reason that EPIK has now put the lesson plans under a microscope is because the local Ministry of Education offices around the country are mostly concentrating on how well a teacher can make a lesson plan when deciding if they want to hire a teacher or not.
It is highly encouraged that you start a TEFL course now if you are even thinking about teaching in Korea so that you have the skills and knowledge to put together an amazing lesson plan! Enter your information here for a guideline of what EPIK is now expecting of lesson plans.
What should you be looking for when signing up for a course? Here are the best options, in order:
1. In-person TEFL course
If you can take a course in-person and not online, this is considered the best kind of TEFL certification by EPIK (and around the world), for many reasons. You will be learning in an actual classroom, instead of behind a computer and you will have actual teaching experience as part of your course. These certifications are typically the strongest and prepare teachers the most for teaching ESL.
You can check out all of Greenheart Travel's in-country TEFL program destinations here.
These courses are full time, usually for 1 full month abroad, so if you have a full-time job they can be impossible to complete before you go. If that's the case, your next best option is…
2. Online course with "practicum" or "in-class" hours included 
Many online courses have begun to include practicum hours in their certifications, to give their students experience in the classroom or tutoring ESL in person. The majority of your study hours will be online, but you will also tutor or teach for 20 hours during your course. These hours can be done in your hometown (or wherever you live) but must be done as a part of your online course. You will have a supervisor sign off on your hours, and your course will certify you for them.
Greenheart Travel offers an online TEFL course that will certify you for a total of 170 hours, 150 online and 20 in-person. This online course takes 11 weeks and will meet all of the requirements to teach with EPIK and give you the best shot at being accepted if you do a course online.
3. Completely online course
An online course would be considered the least attractive choice when it comes to TEFL courses and will not set you apart from other applicants. More and more provinces are now requiring applicants to have at least 20 in-class hours included in their certification, so not having any hours drastically reduces your marketability and narrows your options for placement preferences. Currently, 20 practicum/in-class hours are needed for Seoul and Gyeongnam and 50 hours are needed for Busan but it's possible that more provinces will decide to require this as well for this round.
A completely online course also does not prepare you as well as the courses mentioned above, which is something EPIK realizes. We really recommend taking a course with at least some in-person hours, and for this reason, we don't offer any fully online TEFL certifications.
What are my next steps?
If you want to teach in South Korea, Greenheart Travel will need your proof of a TEFL certification by your assigned application deadline. Please keep in mind that hiring Offices of Education highly prefer applicants with completed TEFL certifications and well-organized lesson plans over those who are still taking the course. Our advice would be to aim to finish your course as soon as possible. Our online course runs 11 weeks, so get started now if you can.
Here are the upcoming dates to qualify you for the program on our 170 hour online + 20 hour practicum course:
| | |
| --- | --- |
| 2020 Courses |  Availability  |
| January 13, 2020 | 10 spots left |
| January 27, 2020 | 21 spots left |
| February 10, 2020 | 34 spots left |
| February 24, 2020 | Open |
| March 9, 2020 | Open |
| March 23, 2020 | Open |
| April 6, 2020 | Open |
| April 20, 2020 | Open |
| May 4, 2020 | Ideal for EPIK Spring 2021 |
| May 18, 2020 | Last date for EPIK Fall 2020 |
| June 1, 2020 | Open |
| June 15, 2020 | Open |
| July 1, 2019 | Open |
| July 15, 2019 | Open |
| July 27, 2020 | Open |
| August 10, 2020 | Open |
| August 24, 22020 | Open |
| September 7, 2020 | Open |
| September 21, 2020 | Open |
| October 5, 2020 | Open |
| October 19, 2020 | Open |
| November 2, 2020 | Open |
| November 16, 2020 | Last date for EPIK Spring 2021 |
| November 30, 2020 | Open |
| December 14, 2020 | Open |
| December 28, 2020 | Open |
Applying as early as possible is the best thing you can do to increase your chances of being accepted for this very competitive teaching opportunity in South Korea. By focusing on each stage of the application and getting TEFL certified by a reputable program you are on your way to living and working in South Korea!
Photo provided by Jennifer Meunier who taught in Daegu.