A Glimpse at Life in the Chaoyang District of Beijing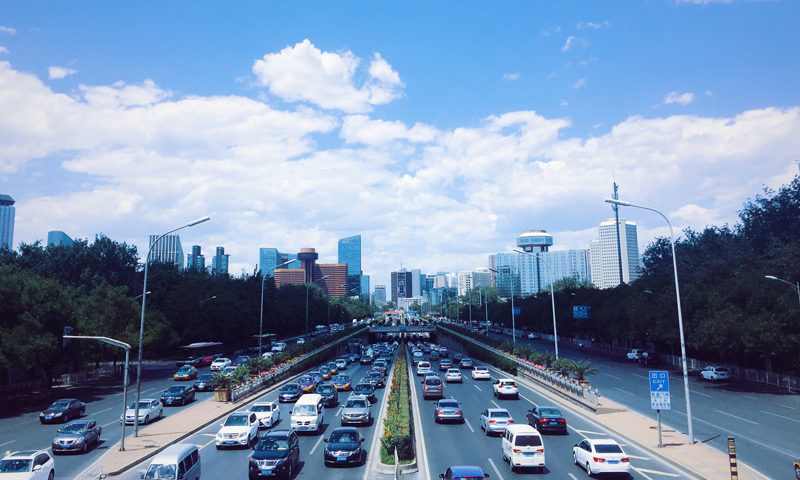 Hello! I am a 'Teach in a Homestay in China' participant in Beijing. I arrived on June 4th and will stay until August 19th. I have decided to start blogging a bit because I have been feeling very comfortable here lately, and would like to reflect and share experiences from my last month. For this post I would just like to cover the basic details of my trip so far.
My host family is made up of the dad, Steven (He Miao), the mom, Dina (Xu Nuoer), and Sophie (Huan Xi), the daughter. Sophie is 7 years old and although her grammar and spelling are not proficient, her vocabulary and speaking level are very strong. Steven has a business level of spoken English while Dina has a basic conversation level of English. Therefore, I tend to communicate in Chinese with Dina since it is more comfortable for her, and I can practice listening and responding. Steven mostly speaks English to me, but sometimes will ask questions or explain things in Chinese. Sophie loves to always speak English with me, yet sometimes we speak a mix of Chinese and English to further develop a conversation as a benefit for both of us.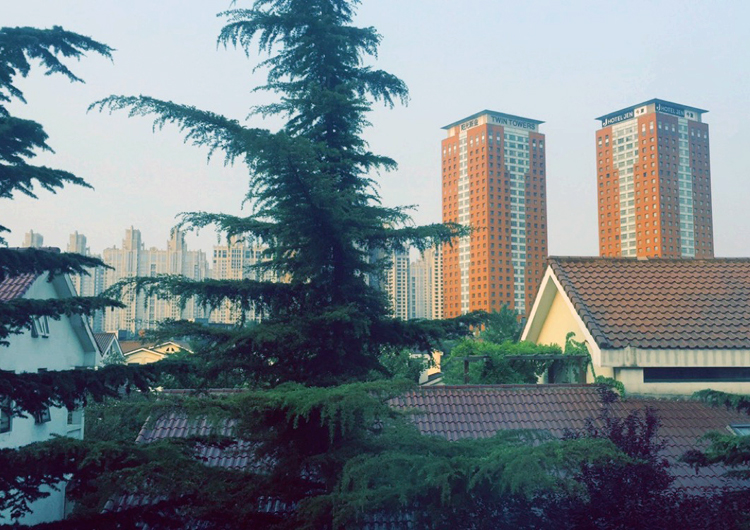 We also have our 'Ayi' whom I don't know the name of. She is from Mongolia, doesn't speak English, and comes 5 days a week to clean along with making dinner. She is extremely friendly and I am glad that we don't have to worry about a communication barrier too much. There should also be a Corgi called Kipper, but I have yet to meet him since he's been living in a 'dog school' for the past month.
My family lives in the Chaoyang district off of Line 14 of the subway. Our private community is quite international with many different kinds of large families; there is a Jewish family, an African family and a Dutch family as well. The rest of the community is made up of rather well-off Chinese families.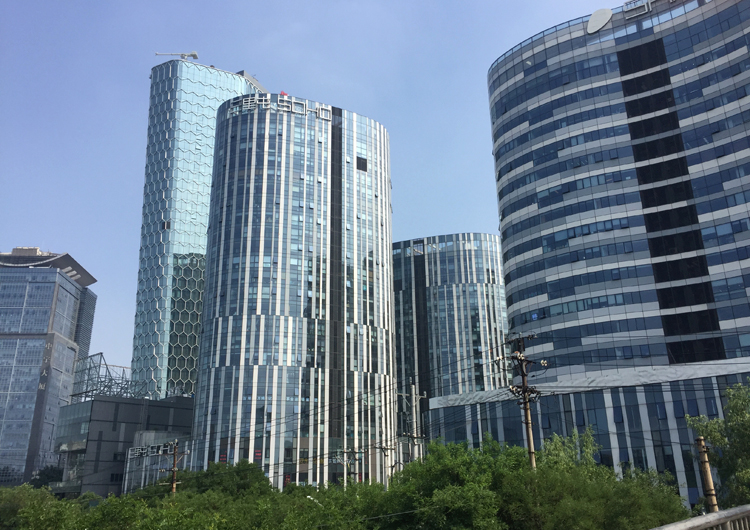 Right outside the community is the Side Park (四得公园). It is a great place to go to exercise, people-watch or take a break. There are also plenty of cafés close by to relax and study in. The subway stop is only a 10-minute walk, and is located next to a very large mall called Indigo. I have to say that I feel more than blessed to have been placed in such a nice area.
The weather here is really hot. Since I am from the Northeast of the US, it took me a few weeks in Beijing to finally feel like I was not going to melt every afternoon. I still dress very light, but I don't mind the weather as much now.
Sometimes there are violent thunderstorms and rainstorms that come and briskly go. As of now, the temperature is still slowly increasing from around 88-93 degrees in the beginning of June to a current norm of 95-99 degrees. I might finally break out my umbrella for the shade on these upcoming hot days.
The pollution here can be quite bad some days, but hardly visible on others. There have even been a few days where the sky was completely clear and not the hazy white-ish, blue-ish hue it usually is.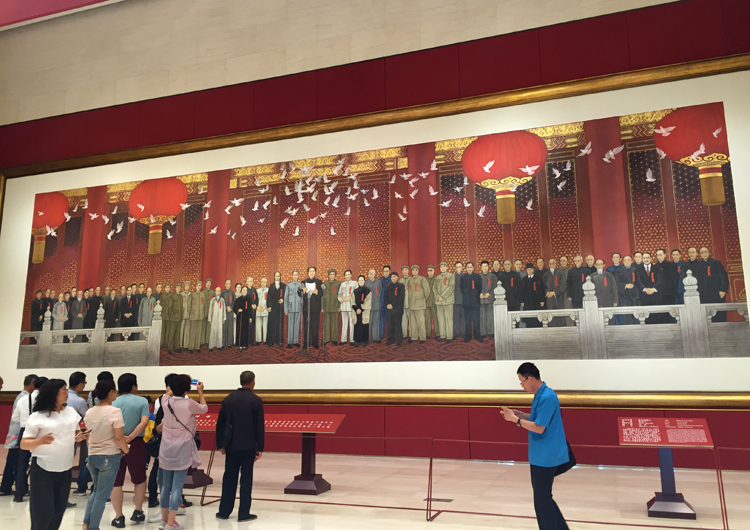 So far I have been able to venture to several places. Since this is my second time in Beijing, I got to experience the Forbidden City, Tiananmen Square, the Olympic Center and Wangfujing all over again. My first time was three years ago on a quick high school trip. I have also recently gone to the Temple of Heaven, 798, the hutong area, and Beihai. I have stopped by a few museums including a graduate student gallery, the Brick Museum and the National Museum of China (listed from most to least enjoyable) as well. Apart from traveling around the city, I spend a lot of time in the Sanlitun area since I have Chinese class there.
These are the broadest pieces of information about my experience up to this point. I hope to write about more specific topics such as differences in general manners, studying Chinese, and the family lifestyle soon. Stay tuned!