Exploring My Italian Heritage While Teaching English in Italy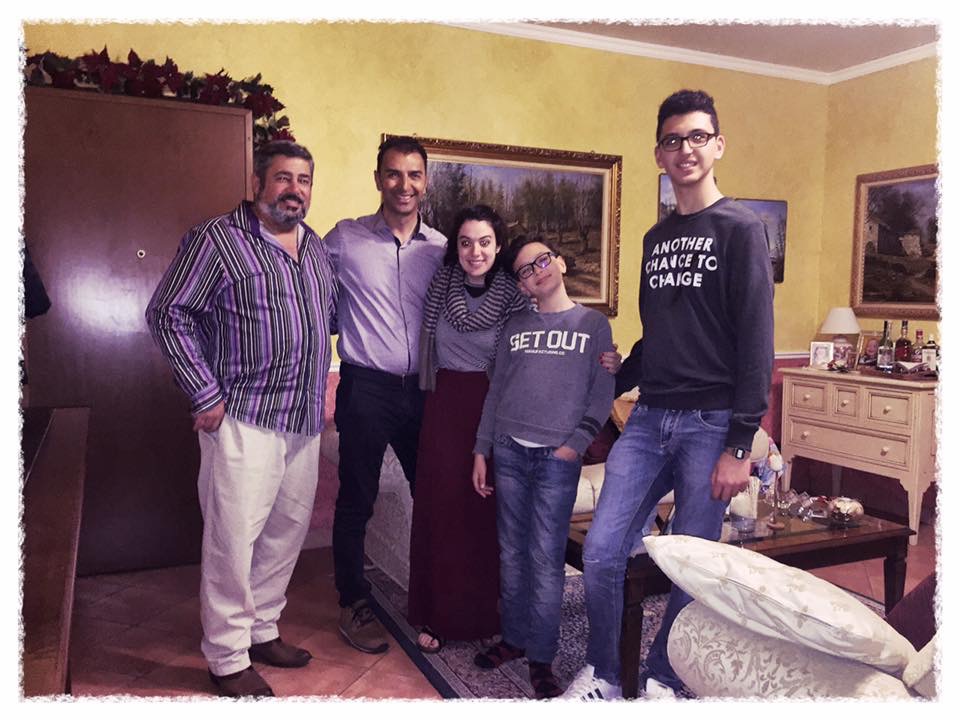 How did your Italian heritage play a role in choosing to do this program in Italy?
I have always been interested in learning more about my Italian heritage. My maternal grandfather grew up in the North End of Boston with immigrant parents, while my paternal great-grandparents arrived on Ellis Island from Augusta, Sicily. In 2015 I decided to study abroad in Florence and got my first taste of the Italian lifestyle. I knew that after graduating I was destined to go back. While abroad I lived with other Americans, so I knew that I wanted a teaching program that would allow me to live with an Italian host family and become more immersed in the culture. The Greenheart Travel Teach English in Italy program was the perfect fit and the flexibility in my teaching schedule allowed me to travel for a weekend to Sicily to meet up with my family! It was extra special because my dad met me in Sicily and we got to go through this experience together.
How did you connect with your Italian family originally and then again when you were in Italy?
A few of my Dad's cousins become heavily intrigued in genealogy. We knew that the family was Sicilian and could trace it back a certain distance. This is how we connected with my cousin Salvo! We threw a big reunion when he and his wife Patricia were able to come to the U.S. Because we were in the age of the internet, we were able to connect on various social media sites and keep in touch. This lead to me being able to reach out while in Torino and find a time that worked to go and see the homeland!
What was the best part about connecting with your Italian family in Sicily? Did you meet any family members for the first time?
Family is family no matter how distant! Being welcomed into my cousins home with his wife and two boys was an incredible feeling. The Italian culture is so welcoming and nurturing to begin with, so adding a shared history on top of this was amazing. Salvo took me to the town where our shared ancestors had once lived as well as many of the "hot spots" of Sicily, including the gorgeous seaside town of Taromina. Even though I had only met my cousin once before (and was not quite old enough to have made lasting memories) I felt like the family were people I have known all my life. The feeling was one that I also shared with my host family in Torino (which I now consider family) and I couldn't be more thankful to Greenheart for giving me the platform to strengthen my bonds to Italy.
Tell us about the surprise party!!
After a particularly long day of touring the Island, Salvo told my Dad and I that we had one last stop to make. We arrived at a flat filled with more cousins that I had never met! Because I was about two months into my immersion into the Italian language, my skills were strong enough that I was able to have conversations with most of the family. One of my cousins married a Thai woman who spoke English so she worked as a translator for the pieces that I wasn't able to catch. The joy that I felt walking into a room full of strangers was not something that I expected. The family was so genuinely interested in my life back in America and the experiences that I had had in Italy so far. I only hope that some of them choose to come to America for a trip so that I can return the favor!
Did they introduce you to any family traditions or foods that you hadn't tried or known about before?
Because I grew up with both sides of my family relatively in touch with our Italian heritage, there was never a shortage of Italian food growing up! What Salvo was able to shed light on for me was our shared history in Sicily and how that families have branched off from Augusta. Being able to walk in the steps of our ancestors is not something you get to do every day, especially not with a local guide!
How do you plan to keep in touch with your Italian family moving forward?
My cousin and I chat regularly through WhatsApp and his boys have connected with me through multiple social media platforms! My younger brother and older sister have BOTH traveled to Sicily and been able to have a similar experience to mine (my sister went to volunteer and my brother visited during his study abroad). I have confidence that my cousin's family will make the trip back to the US once the boys are a bit older, and I can play the tour guide!