Time Management When Getting TEFL Certified Online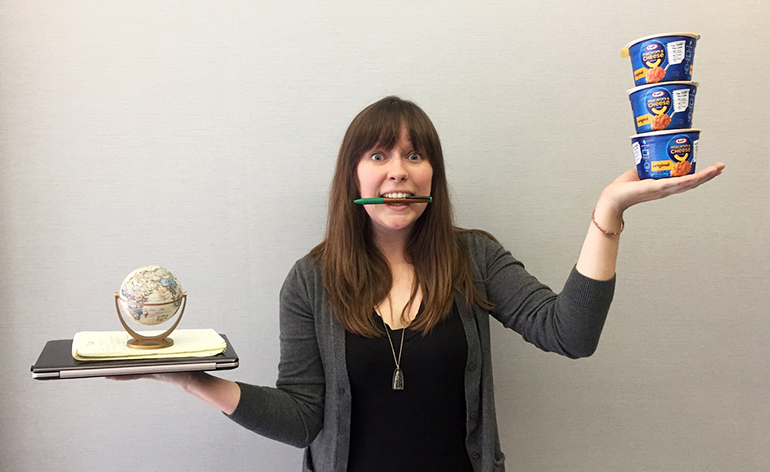 I have to admit – I'm not the most organized or timely person that I know. I consider being 15 minutes late legitimately good timing. Although my job as a program manager at Greenheart Travel requires me to be the most organized I've ever been, my academic "m.o." of doing assignments at the last minute decided to rear it's ugly head almost as soon as I started my Online TEFL certification course.
Time management may not be the most glamorous of topics when you are focused on getting certified as a future English teacher, but it is crucial to understand its importance. If you want to successfully complete an online TEFL program while holding down a job, additional studies, and/or a social life—organization is key.
I'm in week seven of the 11-week course, which means I'm over halfway done and it's been both extremely informative and, to be honest, a bit challenging.
Here's a typical week of my Online  TEFL certification course workload:
Monday, Tuesday or Wednesday night:

Read the week's unit (1-2 hours)
Take reading comprehension quiz (1-30 minutes)

Thursday or Friday night:

Participate in online group discussion (20-40 minutes)

Saturday or Sunday afternoon:

Complete the week's activity like an essay or lesson plan (1-3 hours)
This workload is in addition to a full-time day job AND evening and weekend shifts as a server. So after work, I want nothing more than to go home, sit on my couch, eat macaroni and cheese and binge on whatever show I'm currently obsessed with.
Unfortunately, I'm an adult and I have responsibilities like laundry, not eating mac and cheese everyday, being social, and committing to this course. Because I made a conscious decision to take this course, I've learned a few ways to keep myself on track so I can get the most out of the program without getting burned out.
Here are a few time management tips to help you stay focused during your Online TEFL course:
Set a schedule.
This is easier if you have a regular 9-5 or the same class schedule every week, but anyone taking this course should have a loose weekly plan to get your assignments done on time.
There are two deadlines every week (Fridays and Sundays) and you will be spending anywhere from 6-12 hours a week getting all of your work done, so don't expect to be able to get it all done in one sitting.

Stick to it.
The week has a nice habit of sneaking up on you and if you evade your reading assignment until Friday, you'll find yourself up late reading, taking a quiz, participating in the group discussion and periodically checking your Instagram feed to see what your friends are up to when you'd probably rather be out socializing with them IRL.

Give "weekend you" the opportunity to have some free time away from work, school and/or this course because, don't forget, you have another assignment to work on that's due on Sunday.

Plan ahead.
I had the wonderful pleasure of attending our Marketing Director's wedding a few weekends ago in Iowa with some of my equally wonderful colleagues. What wasn't wonderful was that I put off finishing my assignments all week, and ended up having to bring my laptop with me and try to find time to get all my assignments done in between traveling and celebrating. I ended up spending all night the Monday after completing the previous week's assignment (for late credit) just in time to get started on the next week's reading.

The structure of the course allows you to work ahead as far as you'd like, so if you know you have plans one weekend, do yourself a favor and get everything done beforehand.

Keep your future in mind.
The whole reason you're putting this extra task on your plate is because you're actively working toward your goal of living and working in another country. The weeks when you're just not feelin' it, know that the extra effort of finishing whatever reading/quiz/assignment in front of you is bringing you one step closer to teaching English in another country.
When Greenheart Travel says this Online TEFL program is a collegiate-level course, we're not kidding. But, the good news is that it's totally doable and was designed specifically for people who work or go to school full time. The course is a big commitment, but it's also an investment in your future career as an educator abroad, which is just one of many reasons why did I decided to take this online TEFL course.
If I can do it, you can do it! Eleven weeks of coursework is nothing if it leads to a life-changing experience of getting paid to teach abroad.
Are you ready to get paid to teach and travel abroad? Get TEFL certified!