5 Things To Do During Your Chicago TEFL Course this Winter
Let's face it; traveling to Chicago during the winter months sounds downright nuts. Greenheart Travel's national office is located in the Windy city, and we definitely know the challenges that come with living in this spectacular city November through March.
Just like the summer months though, Chicagoans know how to take advantage of each season, and winter is no exception. Experience amazing winter indoor festivals, a week that revolves around eating and find the amusement in watching an entire river being dyed neon green during your Chicago TEFL course in the months ahead.
Although the intensive 190-hour TEFL course in Chicago takes up most of your weekdays, you'll still have nights and weekends free to explore the city.  Make sure to get an Airbnb with a fireplace to keep you warm and cozy when you aren't enjoying the Chicago winter. If you need a little more convincing to sign up for your Chicago TEFL course during the winter, check out a few of the fun events happening at the beginning of the new year.
January 4- January 29 course
Zoolights at Lincoln park Zoo: January 1-3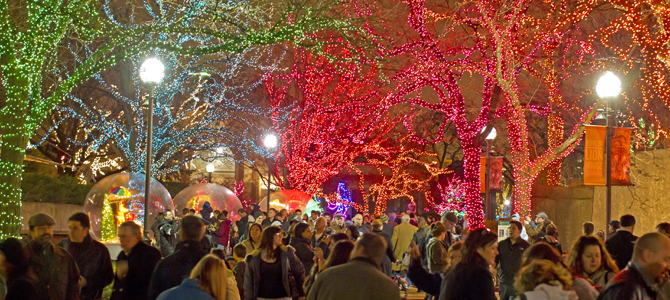 Lincoln Park Zoo is one of the last remaining free zoos and every winter they decorate the landscape with gorgeous colorful lights. Grab a warm chai latte and enjoy the lights as you walk around the historic zoo.
Sketch Comedy Festival : January TBD
The nation's largest sketch comedy fest will host its 14th even this January. You can buy nightly passes and watch up to three different sketch comedy groups perform.
Cubs Convention : January 15-17
Kickoff the upcoming MLB season at the Cubs convention where you can meet Cub's present and past players, coaches and broadcasters. There are autograph sessions, question-and-answer seminars and interactive exhibits
Winter Beer Festival : January 31
Taste local winter brews and meet other beer enthusiasts at this brew fest in the Ravenswood neighborhood.
Anime Festival : January 31
Uchi-Con is for anime fans to gather and participate in panels and karaoke. Have a great costume? Enter the cosplay contest to win a prize!
February 1 – February 26 course
Chicago Restaurant Week : January 22 – February 4
One of the best weeks of the year is Chicago Restaurant Week. Over 250 restaurants that a normal person wouldn't usually be able to afford have prix-fixed lunches ($33) and dinners ($44) giving you the opportunity to try amazing food from around the city.
Cupid's Undie Run : February 13 
Run in your underwear for charity! It's only a 1-mile course and all proceeds go to the Children's Tumor Foundation.
Auto Show : February 13-21
The Chicago Auto Show is a spectacle of what cars of the future look like and it's the largest in the nation of its kind. You'll have the chance to drool over the latest in the automotive industry and then afterwards, you can take the short trip to Chinatown and drool over authentic Chinese cuisine instead.
Chinese New Year Parade : February 22nd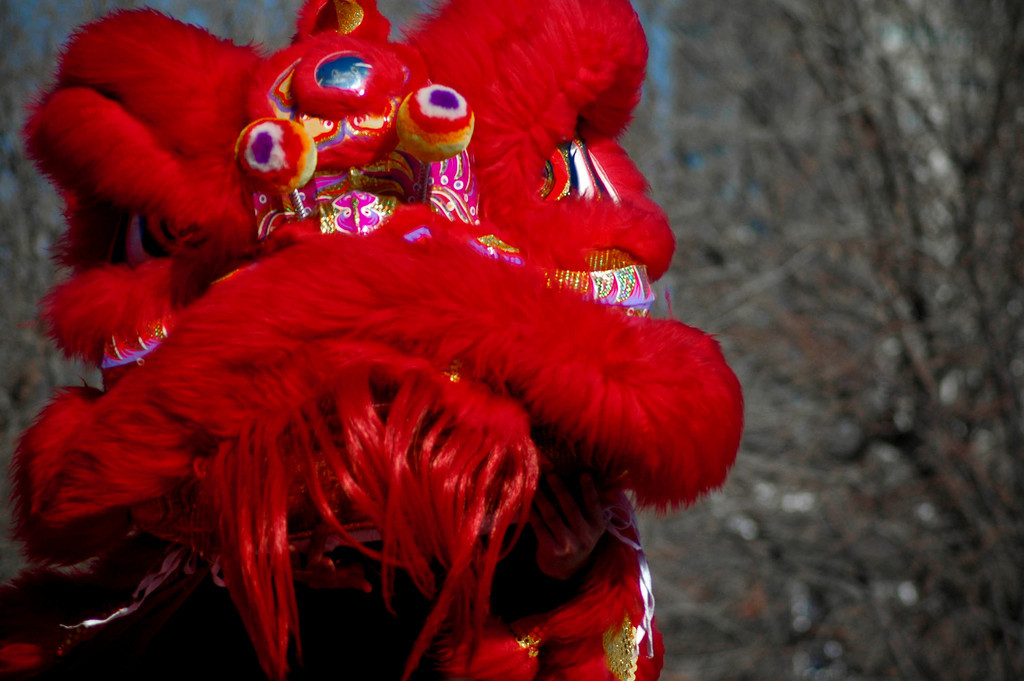 Next year is the year of the sheep! The Chinese New Year Parade is a cherished childhood memory for a lot of Chicago natives. You will see dragons dancing down the street and have Ramen Noodles and candy thrown at your from floats.
Chicken Wing Festival : February 28
You could be one of 10 randomly chosen judges to blind taste test this 4 different categories of chicken wings: Mild, Hot, BBQ and Exotic. If you are stuck in the crowd, you'll still have access to as many delicious wings as you can handle while being entertained by live blues music.
March 7 – April 1 course
Polar Plunge : March 6
The Polar Plunge raises money for Special Olympic athletes and it's really simple to do: go to North Ave beach, take your clothes off (keep your bathing suit on) and run into a lake that is freezing cold in the hottest of summer months. It's for a good cause! You may even spot a few celebrities; Lady Gaga and Vince Vaughn participated last year!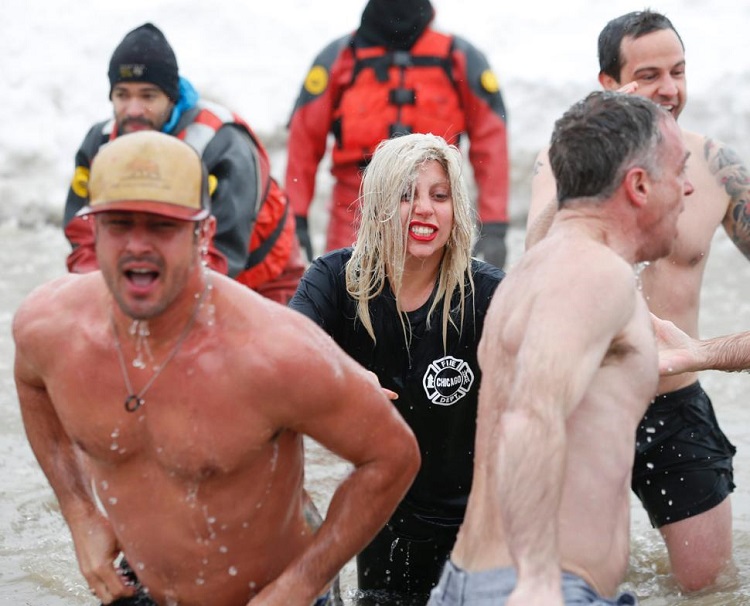 Beer Tasting: March 7
Chicago has seen a wave of local breweries flourish in the last couple years, and this is the perfect opportunity to sample beers from some of the best of these breweries. Afterwards, you can explore the up-and-coming neighborhood of Pilsen and try some of the rising cuisine of the area.
St. Patrick's Day Parade : March 13
The Patrick's Day Parade is preceded by the famous dying of the Chicago River. Watch the river turn florescent green, have a couple beers and watch Chicago South Siders strut their Irish pride.
Shamrock Shuffle : March 18-20
This 8K race is the perfect excuse to keep up your running routine over the winter and is set around Grant Park. Live music and post-race party will be held immediately following the race where you an celebrate your accomplishment!
Class sizes are limited to 12 students and will fill quickly so it is important to register for your course as early as possible!