How to Find a Quality TEFL Certification Course to Teach Abroad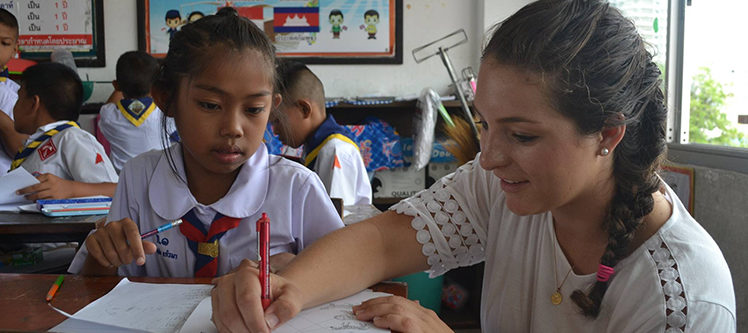 Anyone who has made the big decision to pick up and move abroad to teach English has also had to decide what TEFL certification they should get to prepare for their new job.
With a deluge of options in your face the second you hit "search" on Google, it's hard to differentiate which one will be the best choice. It's like not knowing the answer on a multiple-choice question: sometimes the best bet is to close your eyes and pick a random one because it's better than not picking one at all, right?
Not when it comes to picking a TEFL course.
As program manager for Greenheart Travel's TEFL courses, a question I hear again and again is:
"I was interested in Greenheart Travel's course but I did some research and found courses for half the price. Why would I spend more money for the same certification?"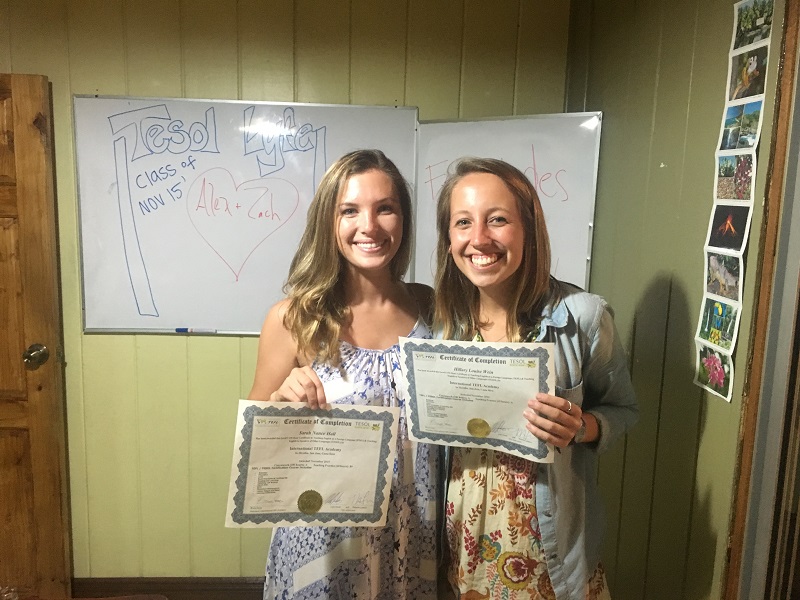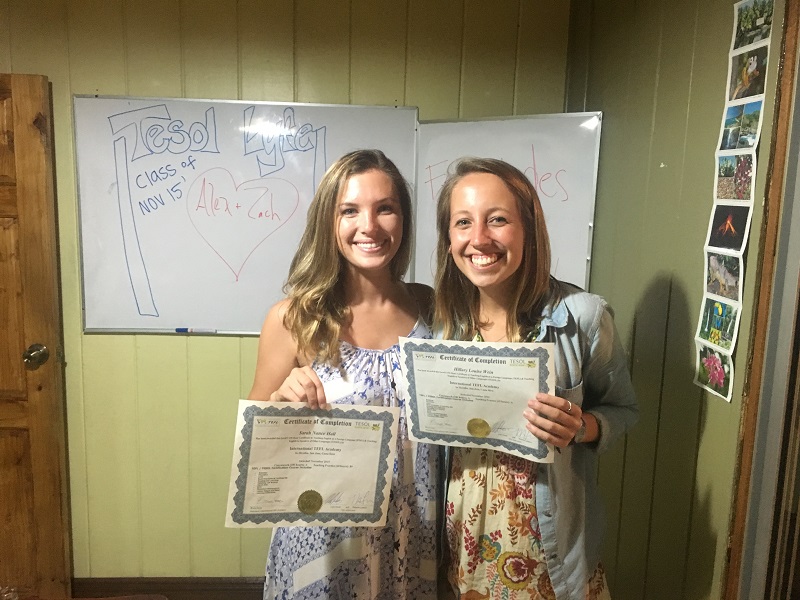 It's a valid question. In short, it's because although the certification you get at the end of any course may look the same, the quality of the course is definitely not. Not all TEFL courses are created equal.
I know this to be true because I chose my TEFL course based on price alone before teaching abroad in Thailand.
Reading About Teaching Does Not Actually Prepare You for the Classroom
My cheap online TEFL course was $150 and I was sent 13 units. I basically read about teaching, emailed the company when I was done reading and they sent me a "final test" which I had 8 hours to complete. I had the 13 units on hand and pretty much copied and pasted my answers for the entire thing and then I got my certificate in the mail a few weeks later.
Fast forward 6 months to my first week in the classroom in Thailand where I was an unprepared, unqualified and a frightened teacher. I had no idea how to manage my class, how to interact with 40+ students at once or how to deal with a lesson that was completely over my students' heads. I cried and contemplated leaving constantly.
Did this discount TEFL course get me the certification I needed to get a job overseas? Yea.
Did it actually give me the resources and knowledge to step into a classroom and be a successful teacher? Not even a little.
One of the worst feelings I had while teaching abroad was not homesickness, but the sense that I was failing my students because I didn't feel like I knew what I was doing.
Teaching is really hard, and just because you are an expert at speaking English doesn't mean you know diddly squat about teaching it. A lot of people look at a TEFL certification as an inconvenience more than anything.
The first step is to look at a TEFL certificate in a different light: not as a hindrance to your timeline or bank account but as a necessity to be a successful teacher. You owe it to yourself and, more importantly, your future students deserve to have a competent English teacher in their classroom.
Here are a few things to keep in mind when evaluating a TEFL course:
Make sure the course meets international accreditation standards. 
These standards ensure the course is legitimate and come from accrediting bodies like:
TQUK
ACCET
ALTE
English Profile
University of Cambridge
Trinity College
Be wary of courses that state they are "internationally recognized" or "independently accredited" as opposed to internationally accredited by one of the aforementioned accrediting bodies.
Research how the course is taught.
Cheaper online courses often do not come with any instruction or they offer "tutors" to grade your work. A quality online course will actually be taught by an actual educator.
For in-country TEFL certification programs it is important to make sure it is accredited, has class sizes that offer personal attention and gives you a chance for practicum experience.
Confirm that the course meets the requirements for the country or program where you will be teaching.
Some countries don't require teachers to have any sort of certification, and some countries (like South Korea) require at least a 120-hour class as well as 20 hours of practicum. Most online courses do not offer any practicum.
However, Greenheart Travel's courses exceed the above standards and they are fully accredited. As an added bonus, the online TEFL course is taught by a professor who you get to interact with (virtually) and offers 20 hours of practicum that will set you apart from other teachers applying to teach abroad.
Check if the company offers alumni support and job search support.
Does the company have the resources or knowledge of how to get a teaching position in different countries? Will they offer resume-building resources or a network for you to use?
There is a TON of information out there and, while it might seem easier to play TEFL-roulette and buy the next course that comes up at the cheapest price, resist this urge to commit to anything without doing your research. Investing your time and finding the right course will make your transition into teaching English a lot smoother in the long run. Not to mention, help you make a greater impact in the global classroom.