7 Memorable Moments in Photos from My Volunteer Experience in Thailand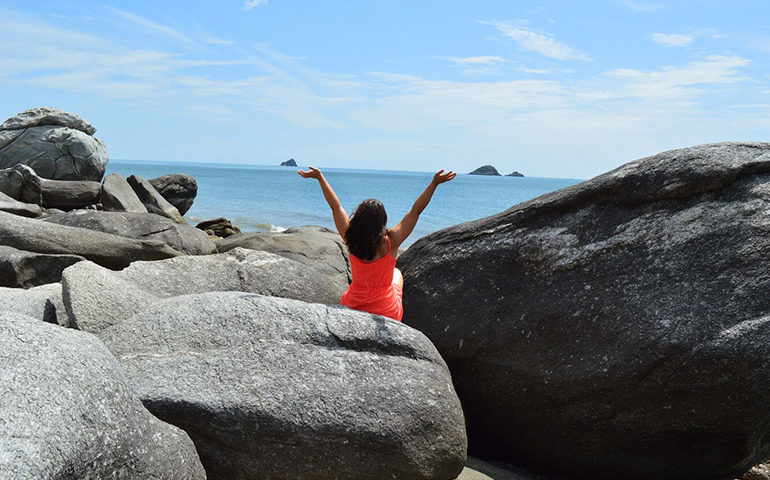 After finishing her 8-week volunteer program in Thailand working with stray dogs, Greenheart Travel alumna, Emily Evans, shares her favorite memories in photos. 
Walking with a partially-blind elephant at Wildlife Friends Foundation Thailand (WFFT)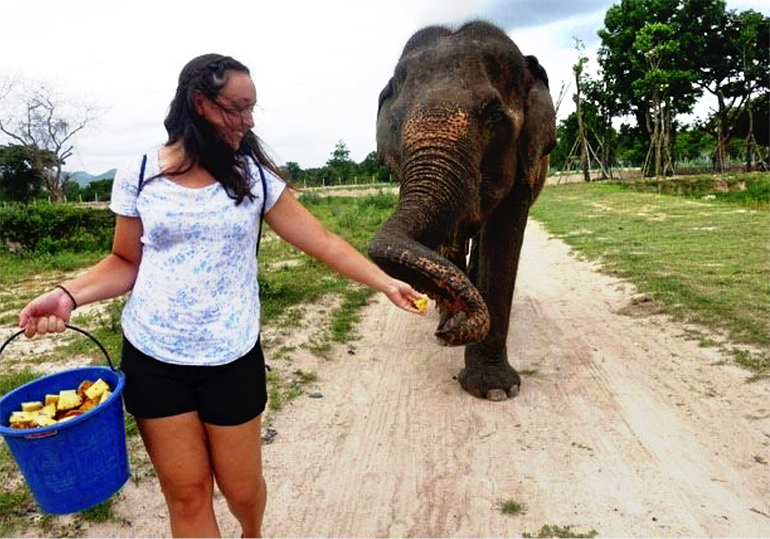 This was one of the most enlightening and inspirational things that I did on the weekends, because the work that they were doing not only aligned with what I was doing at Rescue Paws, but it also gave me the opportunity to interact with elephants in a safe and healthy environment. 
Visiting the "Big Buddha" in Khao Tao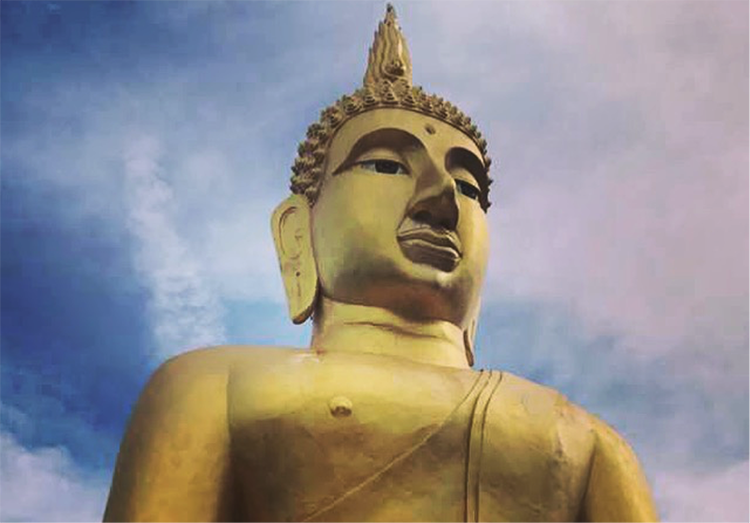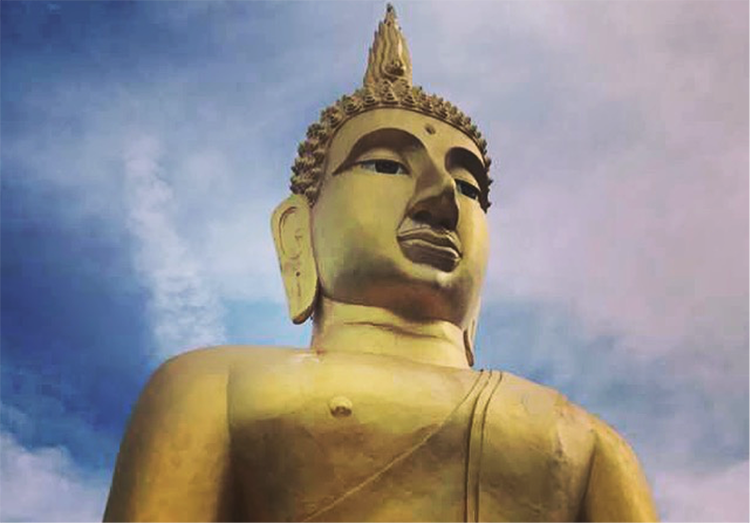 Having this beautiful Buddha practically in my front yard all summer was not only an incredible sight, but it also instantly made me feel calm, cool and collected in its' presence.  The entire Wat Tham Khao Tao temple had that effect on me!
Walking and playing with the Rescue Paws dogs on the beach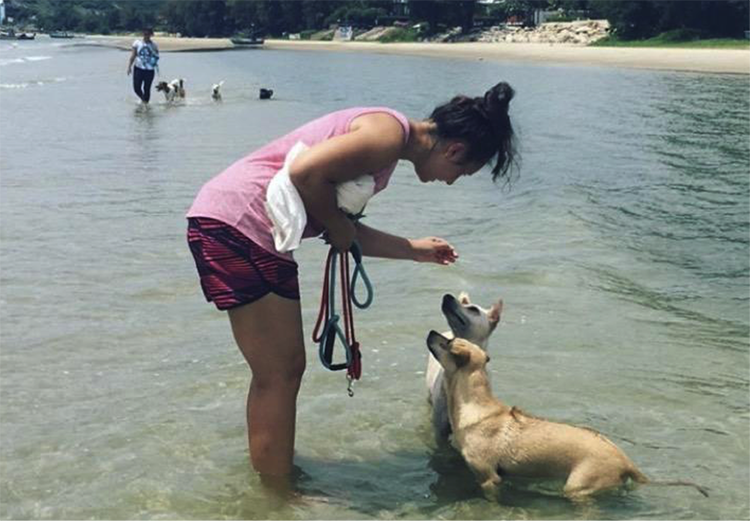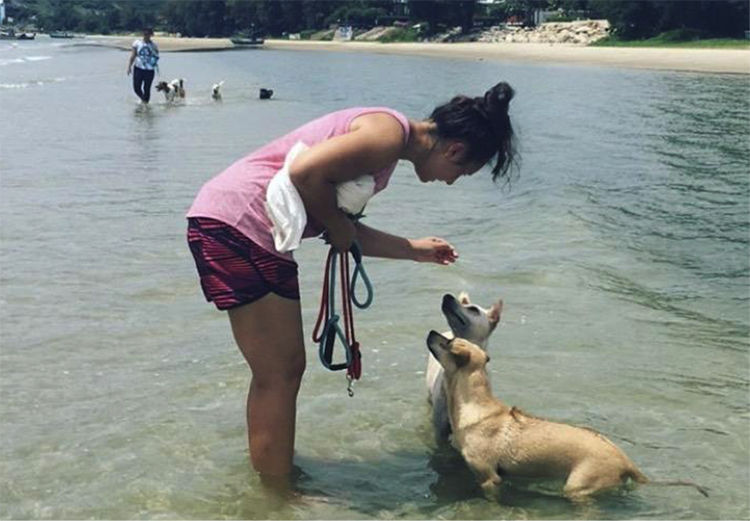 The daily beach-walks were not only the dogs' favorite part of the day, but also mine!  It was great to be able to work outside so much and to see the dogs get insanely excited about being allowed to run around off-leash.
Hiking to the Phraya Nakhon Cave Temple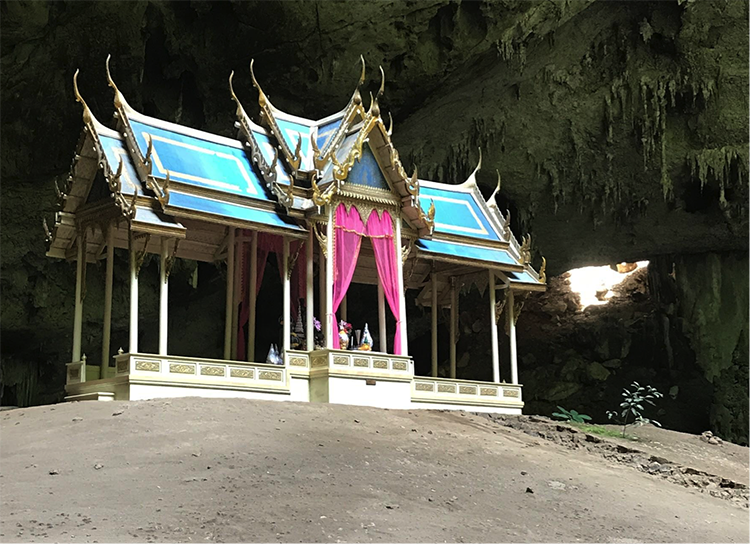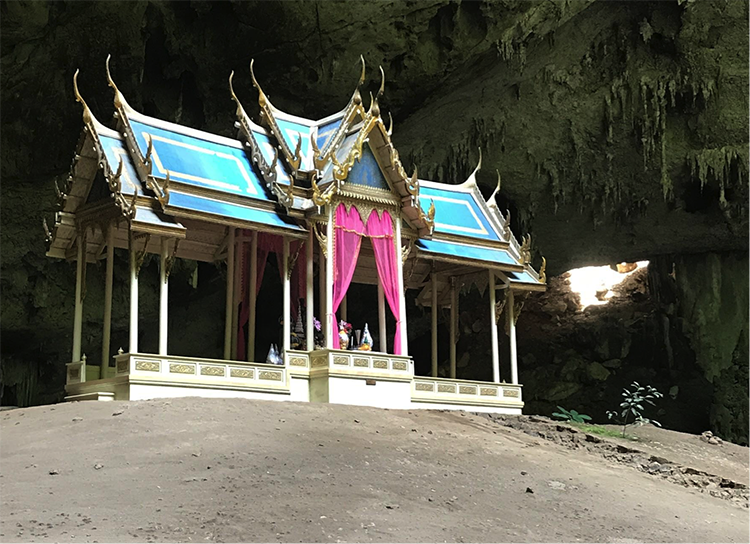 This was probably one of the more physically-exhausting things that I got to do on the weekends, but its beauty and history was totally worth it.  Walking into a huge cavern and seeing this temple glowing in a sunlit-spotlight was breathtaking… literally!
Doing beach yoga in our "backyard"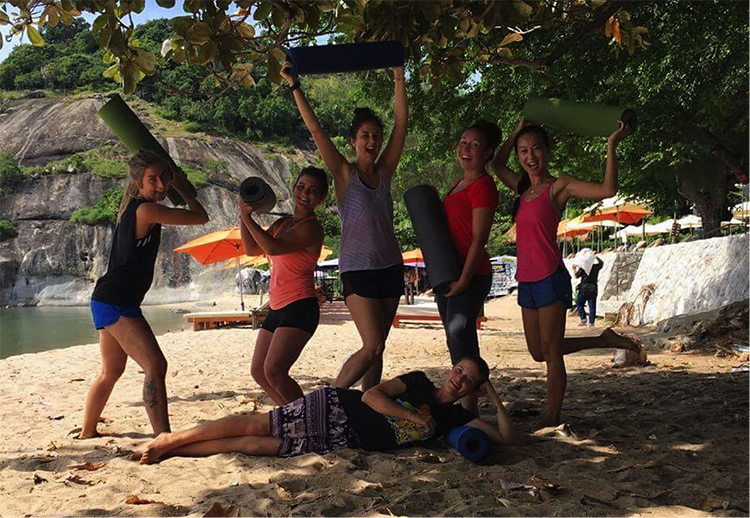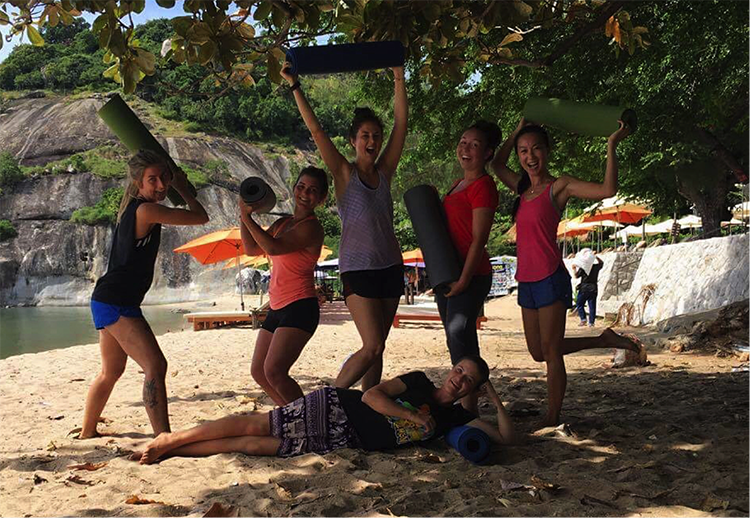 The other volunteers and myself were lucky enough to get to do beach yoga with a Rescue Paws dog-adopter!  It was relaxing and fun and very, very sandy!
Rescuing, naming and watching Blondie's puppies grow up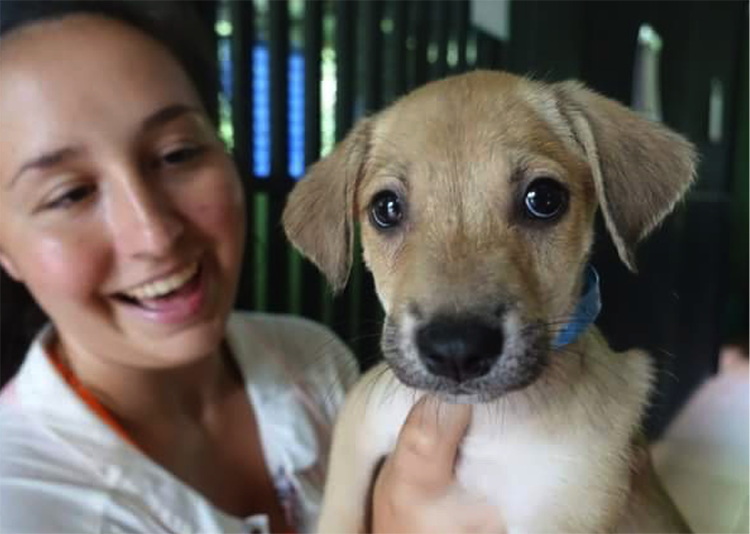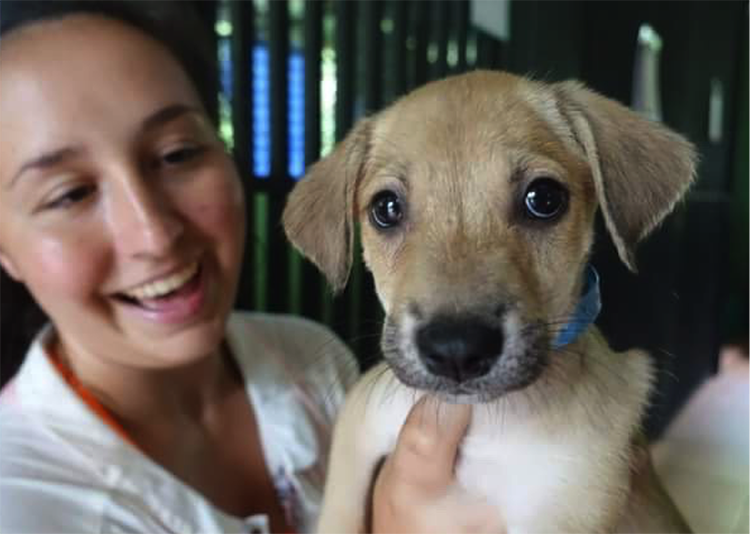 In several of my articles, I talked about Blondie, a stray who we rescued during my first week at Rescue Paws.  Her five puppies were a constant for me during my volunteer experience, and I even got to name them: Cera, Littlefoot, Spike, Ducky & Petrie (after the "Land Before Time" characters).  They grew so much in my time there and I can't wait to see where they end up.
Getting to call Khao Tao my home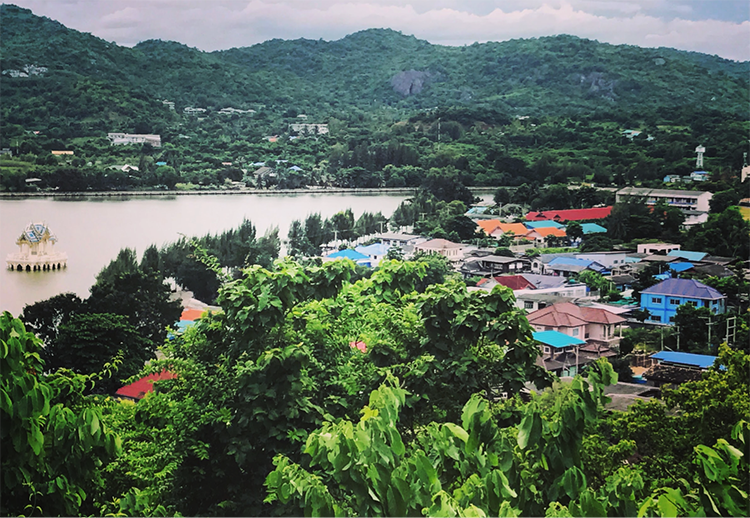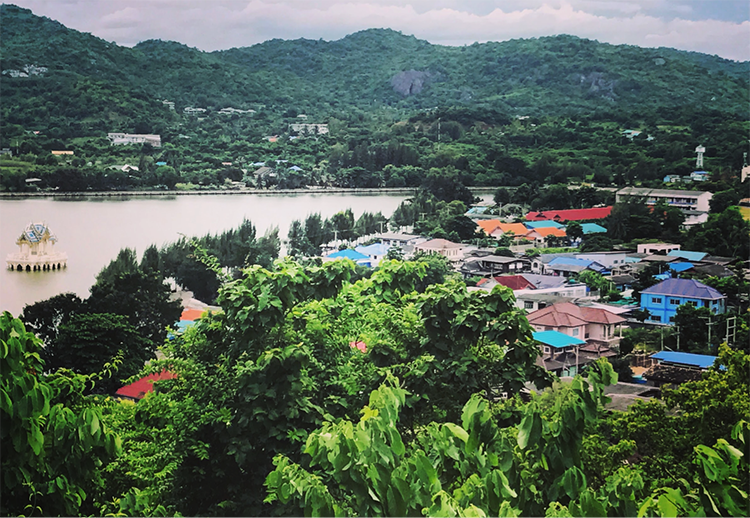 By the end of my journey, I knew the ins and outs of this small little town.  It became home to me as I was recognized by locals and as I was able to walk around as if I had lived there my whole life.  One of my goals coming into this process was to be able to feel at home in this place and I can successfully say that it definitely happened.  I can't wait to return one day!
About the Author:
Emily Evans is 20-years-old, from Waimea, Kaua'i, Hawai'i, and is a Greenheart Travel Correspondent for our volunteer in Thailand program!  One of the many things Emily looks forward to during her program is experiencing the Thai culture through the food and the Buddhist temples and walking the rescue dogs on the beach. Follow her adventures here! 
Ready to create your own memories as a volunteer in Thailand?