Small Actions, Big Impact: Volunteer in Puerto Rico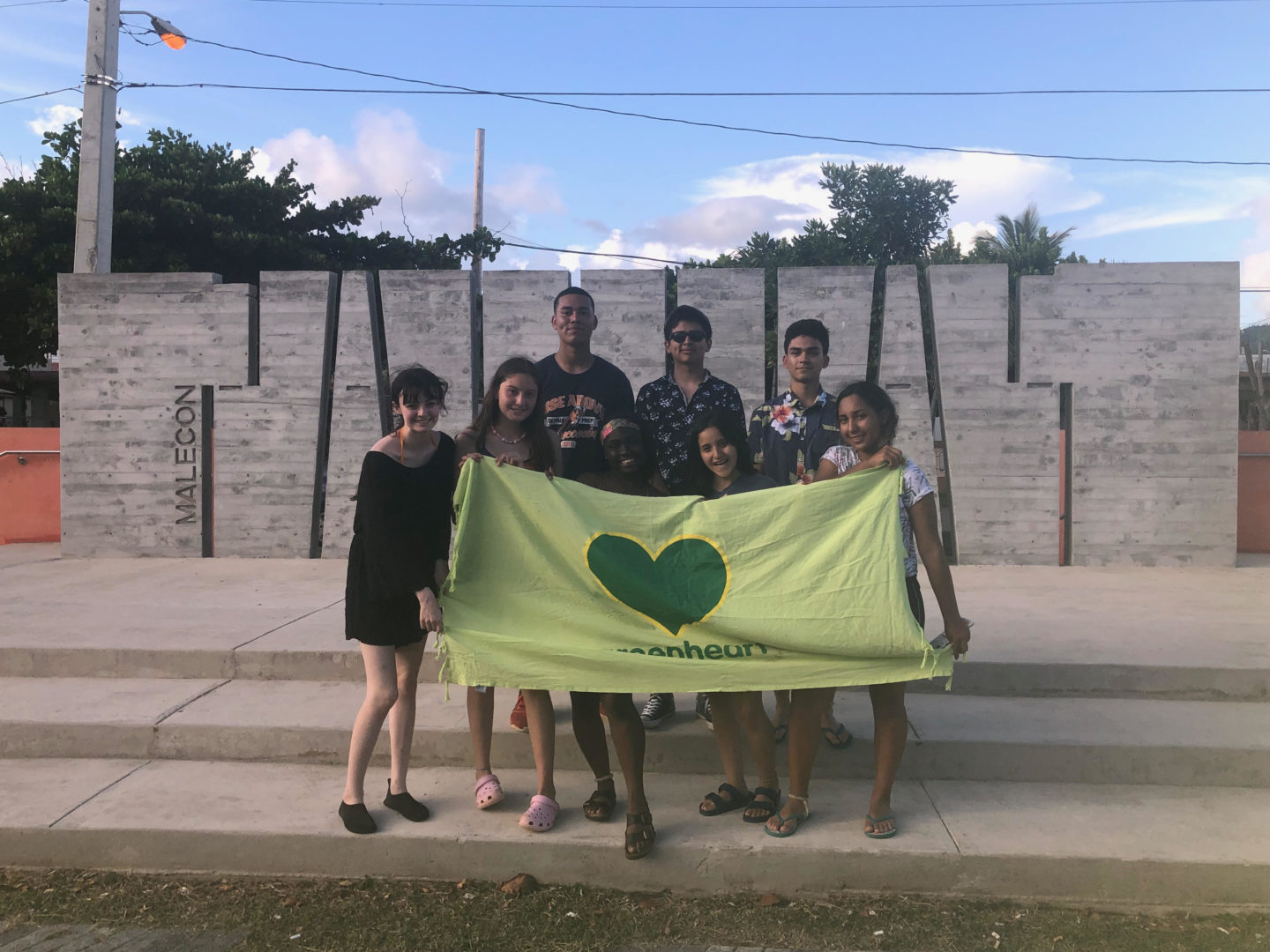 It isn't often that you get to see the fruits of your labor so immediately. While volunteering in Puerto Rico, we got to witness just that: the impact of volunteerism.  
For a week, our Quest group dedicated their time to re-developing a sapling nursery—Hurricane Maria uprooted hundreds of saplings and destroyed the nursery in its entirety in the Fall of 2017.  
What is Quest?
Quest is the second phase of our Greenheart Odyssey, a program that develops ambitious youth into young leaders by immersing them in dynamic environments that engage youth's full potential. Questers will reflect on volunteerism, explore their values, empathize with different perspectives, and think critically. In the case of Quest, underserved Chicago youth participated in a sustainable forestry and reforestation project.  
What Were the Tasks?
Many of us had never even planted our own garden before, so the task of reconstructing a nursery seemed like a far stretch, but hands-on guidance and support from Thirty Vakil (the leading eco research expert of the project), helped us focus on the small tasks that would eventually shape the bigger picture.  
We dedicated days to weeding, breaking up the soil, laying weed cloth, distributing gravel, and feeding Pío Pío the bugs that broke free from the soil (a small wounded baby chick that took a liking to interacting with humans).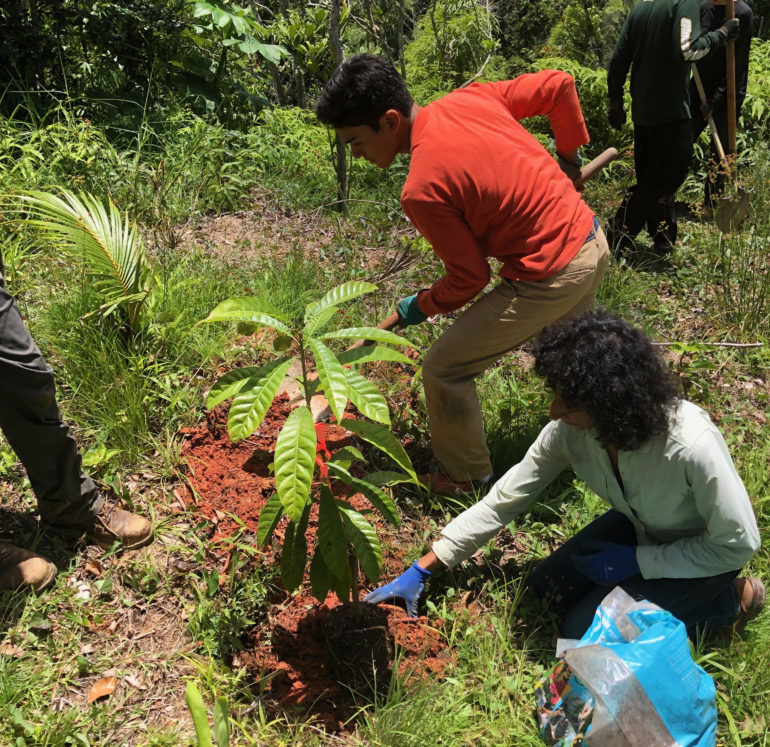 After the nursery was restored, we took to the trails to plant a few trees. Everyone was rather cautious about this task as we were handling quite a few endangered species; we wanted to give each plant the chance to survive. Once again, we cleared the weeds, hallowed out relatively deep holes, and added fertilizer to the nutrient–deficient soil and clay that covers Puerto Rico as we buried the base of the tree. 
Not only did we work on external projects—we also focused on the internal development of individuals. After volunteer hours, Questers partook in thought provoking workshops that were designed to engage their potential, create global awareness, and realize the power of volunteer service. Discussions were centered around positive mental health, family values, politics, dreams, sustainability, challenges, and even overcoming fears. At the end of the day, we considered the ways that we would incorporate the knowledge we had acquired in Puerto Rico into our lives when we returned home. Questers pledged to start sustainability clubs and to start petitions to bring recycling to their schools.  
What Did We Learn? 
Jaime said it best: big outcomes often stem from what appear like the smallest actions. There were moments where we couldn't see the big picture. While weeding, we were incapable of seeing the final product of the nursery: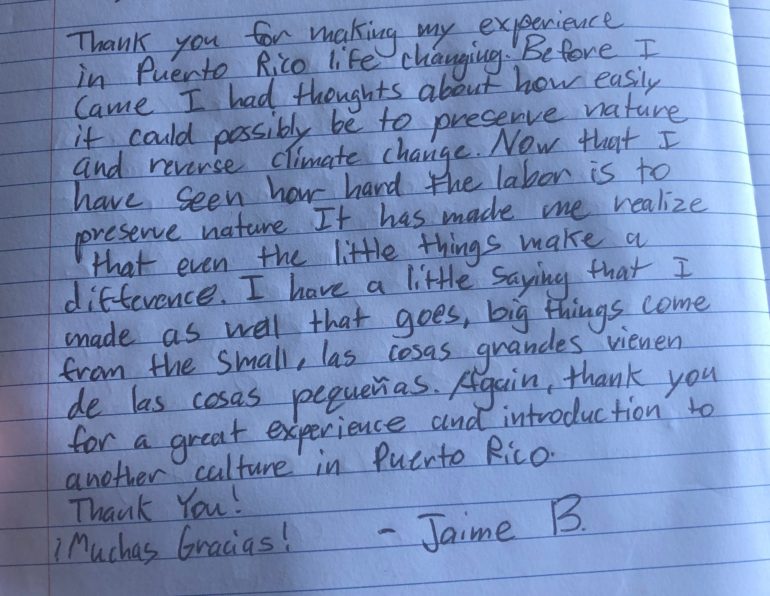 While planting small saplings, we lacked the imagination to picture the restoration of a full forest.  
What's Next?
Our work is not done! Sustainable forestry research and reforestation is a continuous project; it's a long-term project. Every individual that participates makes an impact. No act is small. Our hopes are that our work will set the foundation for the next group of volunteers, and that all our efforts will turn into a ripple effect.  
Thanks for your hard work Questers!