Reverse Culture Shock: It's Not as Scary as it Seems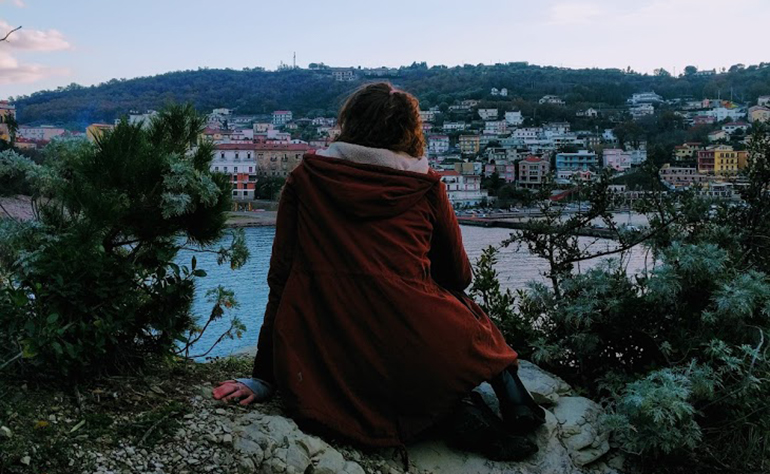 The first thing that may come to mind when you think about traveling is exotic and exciting adventures around the world. Getting up, going, tasting, seeing, and immersing yourself in cultures vastly different from your own IS exciting and important for the exchange of ideas and personal growth. However, there will be challenges while you're adjusting to new cultures, and also when you come back to your own you may experience something called "reverse culture shock".
Fear not! Most people who travel do experience this and, contrary to what you may believe, it isn't a bad thing. It makes you more aware of your own cultural practices and understanding others. That's why I want to share my personal experience with reverse culture shock and the ways I was able to overcome those overwhelming feelings of returning to my home country.
Many of you may have heard about the concept of "culture shock" when visiting a new country or experiencing a new culture very different from the one you were raised in. This may be feelings of disorientation when you plunge into a new culture, which can ultimately lead to homesickness.
I experienced this during my time abroad in Italy adjusting from a very planned and fast-paced lifestyle to a slower, more spontaneous one. When I first arrived, I felt myself pushing back against this new lifestyle and getting frustrated with my new Italian friends, or even the public transportation system for being extremely late in a very unapologetic way. However, I began to realize this was simply the way Italians lived their life, stress-free and slowed down to fully embrace the moment in time.
I finally fully adopted this lifestyle and fell in love with it. The concept of time, itself, is measured differently in various cultures around the world. In the United States, where I grew up, everything is planned and timed to the minute. It is very normal for a person to have several things planned throughout the day, rushing from one thing to the next on a very strict agenda.
In Italy, and many other countries and cultures around the world, that isn't the case. I found myself slowing everything down. Instead of rushing from one thing to the next, I was taking a step back and enjoying the finer things in life and, as cliché as it is, stopping to smell the flowers. I was fully embracing the present moment, stopping for another rich espresso, having an apertivo in the afternoon sun, reading or chatting up the locals to practice my Italian while waiting for the bus instead of anxiously checking my watch.
Yes, this made me late for almost everything, but to the people I interacted with in Italy, there really was no concept of "being late". Everyone simply got there when they got there and there was no pressure to be there at a specific minute. Minimal stress? A life without timelines? None of the hustle and bustle of daily life that I was used to? Sounds pretty great, right!?
While, this worked for me in Italy, when it was finally time to come back to America, I faced some challenges. I was late for nearly every social outing with friends, classes, and even meetings at my school. As opposed to Italy, the people I was interacting with here were not happy with it at all.
I started to become very overwhelmed with the overload of timelines, information, and constant stimulation I was experiencing coming back to the United States. This was my 'reverse culture shock'. Thankfully, I found ways to overcome it and embrace both Italian and American culture in my daily life.
Here are some helpful ways to cope with reverse culture shock:
Try not to panic.
My number one mechanism of coping with reverse culture shock is DON'T PANIC. It may be easy to get so much sensory overload coming back to a home country where you can recognize your familiar language everywhere, as opposed to not understanding a whole lot of the everyday language if you were not fluent in the language of your host country.
I found myself overwhelmed by the amount of information I was experiencing daily coming back to America where news, advertisements, and constant interaction with people was the norm. It is completely natural to feel overwhelmed like this when you first return. But, fear not, because these feelings WILL eventually subside and you can find ways to limit the amount of information being thrown at you. Turning off notifications on your phone or giving yourself certain times in the day when you check your social media networks or news feed helps.
Find balance.
Another really common feeling for me when I came home was the feeling of being rushed again from one thing to the next. All I wanted to do was to sit and have my espresso or take my time doing things like cooking an entire meal at 2pm. But here's the thing, you don't have to fall back into the rushed lifestyle if you don't want to.
I may be notorious for being late to gatherings with friends or family, but I find balance in my life by prioritizing things I have to be on time for and things that wouldn't hurt being late to. In this chaotic life, it is all about finding balance. It's okay to take the time to relax in the middle of the afternoon and slow things down a bit.
Slow down your life. What's the rush?
Slowing down your life when you get back to a country like the United States will feel natural after spending time in a culture that lives a slower lifestyle, especially when it comes to eating. In Italy, my meals would be around three hours long! There would be multiple courses and a lot of conversation with my companions.
When I came back, I was taken aback by how fast everyone around me was eating and finishing their meals. When others were ready to take on the next thing, I was only halfway through my pasta. Instead of feeling frustrated with your friends and family back home for eating so fast, or feeling pressured to eat fast yourself, I embraced the "Italian way" during most of my meals. While everyone around may be done fast, they soon respected and enjoyed the longer meals I would choose to take.
Like I said, it's all about balance. One day I may be making instant noodles in between work and classes, but I make time every week to cook a long and delicious Italian meal with my friends and enjoy it together.
Accept your personal growth and uniqueness.
Reverse culture shock can often times cause you to feel like you are "betwixt and between", meaning that you feel like you don't belong in either culture because you have adopted aspects of both your home culture and the one you spent a lot of time living in.
However, this is a completely okay feeling to have because it just makes you all the more unique and allows you to bring new ideas or aspects to work, relationships, and your personal goals. This is why cultural exchange is so important!
You have to expect that you are going to come back home a different person and that growth may make it hard to fall back into daily life at first. But once you realize that being 'betwixt and between' two cultures gives you a whole new perspective on life and the world, you can put those perspectives into action and they become who you are.
Live each day like you're abroad.
I noticed when I came back to America I was consistently referring to Italy as my home because it was the first place I had lived away from my parents. This caused me to miss Italy so much and I got "Romesick" almost every day leading me to not be very present in my daily life back in the USA.
A really good way to overcome this is to pretend like America or your home culture is just as foreign and new as the country you are coming back from. This gave me a whole new perspective on my home, and I began exploring it with the same tenacity as I was exploring Rome.
Allow yourself to live each day with the same excitement you lived with while you were abroad. If there was one huge thing that living abroad taught me it was how beautiful and full of adventure each day was and I continue to bring that same energy with me back home.
Keep up with the language and culture.
Another mechanism I used to overcome my 'Romesickness' was to watch Italian films and TV shows and get exposure to as much Italian as I possibly could. I didn't want to lose my language skills by coming back to America, so I also ended up picking up an Italian minor at my university as well.
The best thing about living abroad is that you feel a deep connection to whatever country you lived in. You can still continue to enjoy that culture in small ways by visiting authentic restaurants or watching foreign films, or big ways by continuing to study the culture or language.
Find like-minded individuals and friends.
Finally, one of the greatest ways to relieve your reverse culture shock and the strange feelings you may be having by returning to your home country is to know there are people out there that share similar experiences with you. I found it super helpful to reach out to the people in the same program as me and meet up to reminisce about living abroad, share ideas and values, and of course enjoy some pasta.
It is hard to come back to a place where many people don't have the same values for cultural exchange and travel as you or can't relate to any of your crazy and exciting stories from abroad; but, there are always people out there that do. Reach out to your program for their contacts, or reach out to the people that may have been in the same program with you because they will end up being your close friends and confidants when you are dealing with your reverse culture shock.
Traveling and living abroad may come with some challenges when you return home, but the growth you have undergone abroad can be translated back home and people will find your new values and perspectives on life to be the best parts of you! Living and studying abroad was the best choice I made in terms of personal growth and development of my future goals, and I have found that reverse culture shock is actually a really great thing because it reaffirms my growth.
Are you ready to experience life-changing growth by traveling abroad?