5 Things You'll Experience During Your Internship in Thailand

1. Real, international job experience
The Internship in Thailand program allows you to gain hands-on experience with an international company that runs programs throughout Southeast Asia as well as South Korea and China. Your colleagues will be from all over the world (Thai, British, American, South African, Canadian) and you will learn how to navigate a multicultural work environment.
You will work on genuine, impactful projects that will help you improve on existing skills as well as teach you new ones. Internship are necessary to become a marketable employee after graduation, but having real job experience abroad is what will make you desirable for future employers.
2. Hand feeding rescued elephants
You will be in Thailand along with our English teachers which means:
A: more friends, and
B: getting to tag along during some of the teacher's orientation.
Part of the orientation in Hua Hin is going to the Hutsadin Elephant Sanctuary to meet rescued elephants and learn about their importance in Thai history.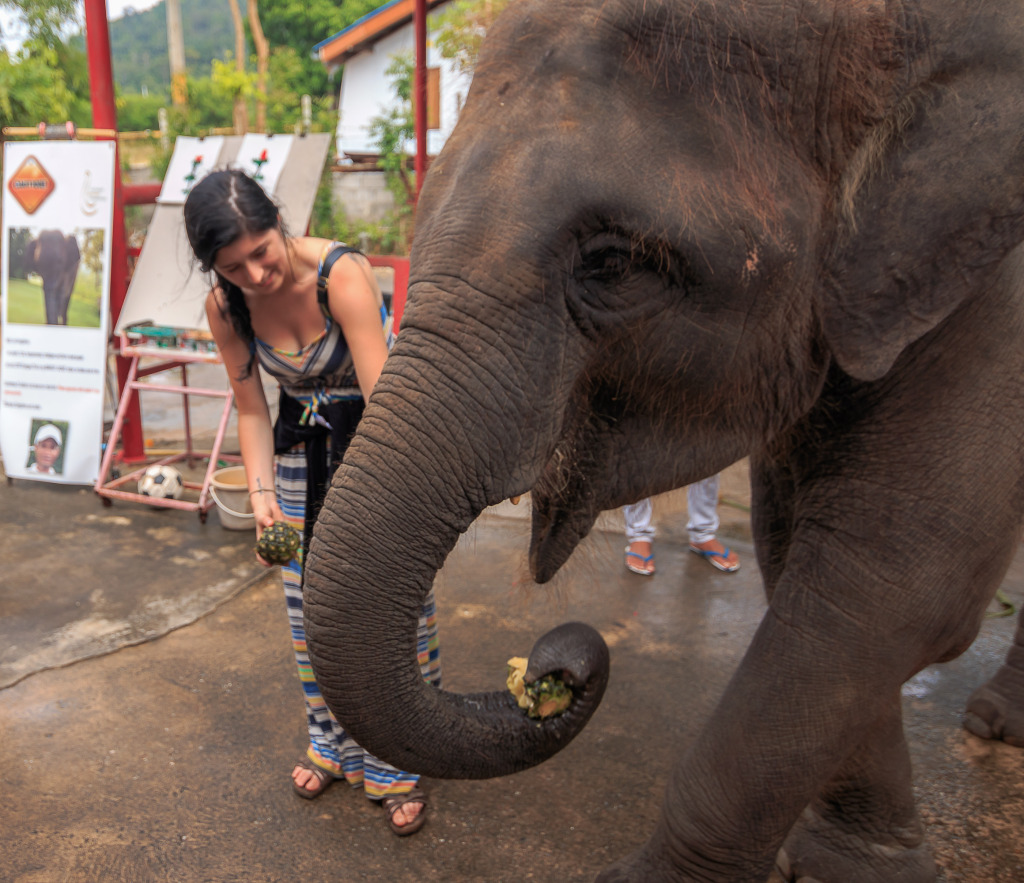 3. The importance of being adaptable
Most jobs require that you act within a team in one way or another, and sometimes it can be hard to accommodate so many different types of personalities in one setting. Traveling teaches you to be adaptable, curious and open-minded. Traveling teaches you to stand back, take a breath and realize it's not all about you. Having experience in a multicultural environment shows employers that you have that willingness and curiosity to learn and adapt to constant change. International work experience, paid or volunteer, demonstrates a commitment to learning how to effectively interact with people from different cultures and those with different principles than your own. It's the perfect opportunity to show your open-mindedness and adaptability on paper. In recent years, it has proven harder and harder to find ways to make yourself attractive to future employers and a stand-alone Bachelor's degree is not going to impress anyone.  Volunteering and internships are vital supplements for your resume, and if you have the opportunity to pair those with travel, you definitely should.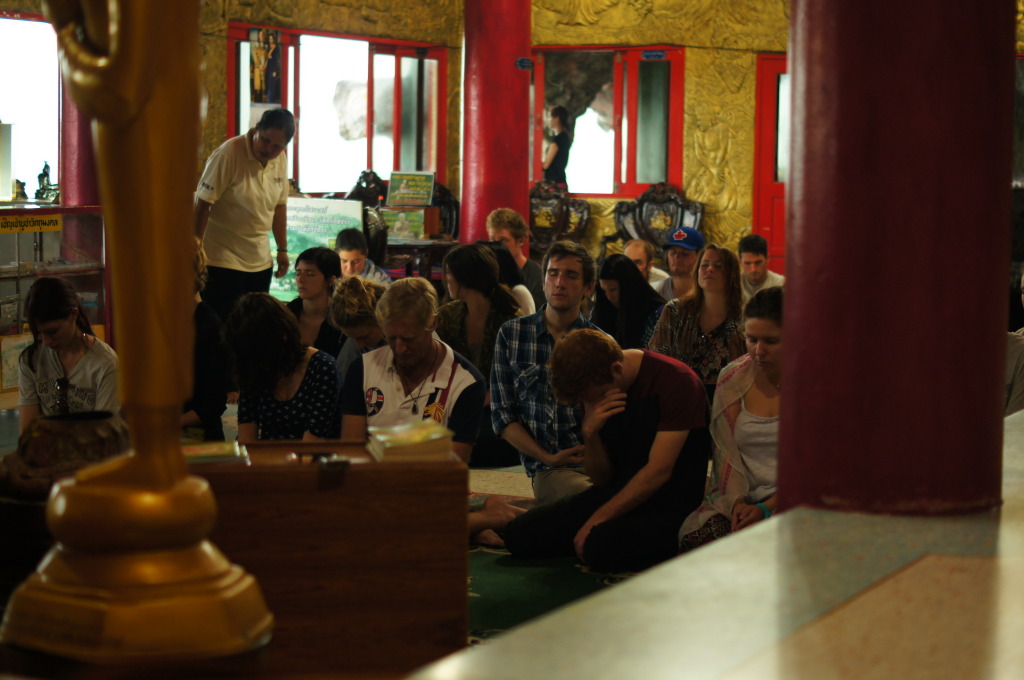 4. Thai culture
Thailand is known as "The Land of Smiles" and it definitely lives up to its name. Thai culture has a laid-back, no worries kind of feel even though Thai people are some of the most hard-working people you will ever encounter. The mostly Buddhist culture prides itself on tradition, hospitality and the school of thought that you should never take yourself too seriously. It's really hard not to instantly fall in love with Thailand, its shiny temples and, of course, the food!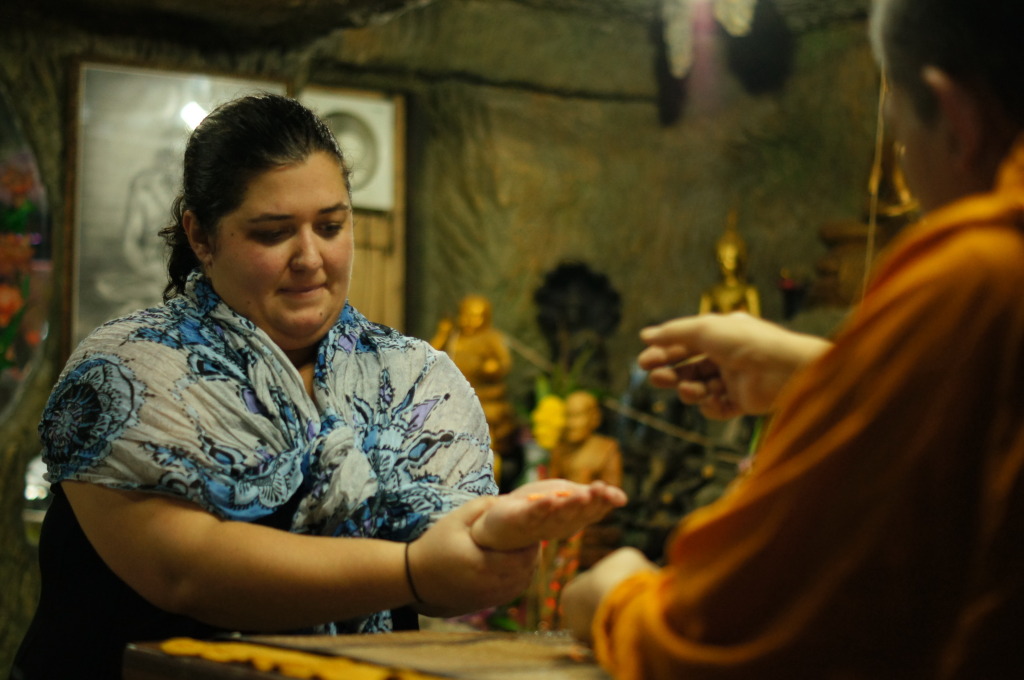 5. Puppies!
Along with real life job experience, you will also have the opportunity to volunteer some time at an animal rescue that was started in 2013, to try and combat the stray animal population in Hua Hin. Since Thailand is mostly a Buddhist country, it is believed that a bad life is better than no life at all and street dogs and cats are never euthanized. That, paired with the fertility of these animals and no one to look after them means terrible living conditions for most soi dogs and cats (soi=street).  Rescue Paws gives shelter, food, medical attention, rehabilitation and love to many soi animals in Hua Hin and try to find them good homes.   You can log your time playing with puppies on your Greenheart Club Membership and on your resume.
Interested in becoming an intern in Thailand? Check out the start dates!