Creating the Young Leaders Camp with the Global Impact Grant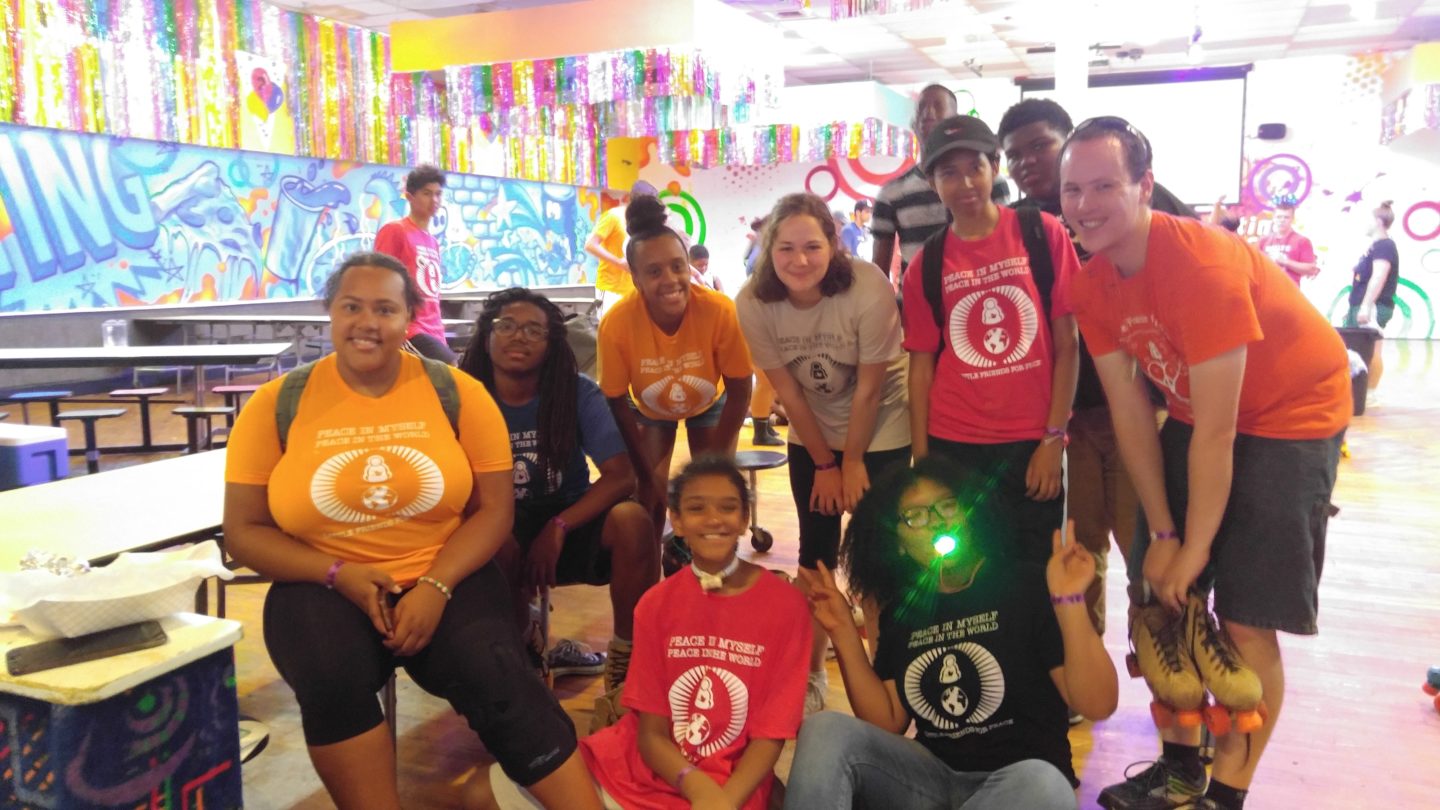 Global Impact Grants are funds awarded to Greenheart Travel participants and alumni to create, improve, or maintain an impactful, community-focused project abroad or at home. Read about how Greenheart Travel Alum, Kirin Taylor, used her GIG to organize a youth service project in the United States. 
Originally, we thought and planned our Young Leaders Peace Camp to be: "an opportunity for young teenagers (12-14) from a variety of cultures, communities, and backgrounds to come together to experience peace, build character, learn about divisive issues in our society, and brainstorm solutions to these real-world problems."
We were able to do all of this, as well as allow participants to experience direct service with the homeless and younger children. This camp was considerably special, and needed by everyone who participated and our communities. We had seven 12-14 year olds, five volunteers over 18, and other groups of people who partnered with us throughout the week.
What happened in just a couple of days was remarkable. The participants' self-esteem and self-worth grew, assumptions and stereotypes were questioned, and unlikely friendships were made. This camp was newly developed by myself and Little Friends for Peace's Program Director, Shoa Philpotts. It could only have been done with the help of the Greenheart Grant.
In a regular peace camp, this age group would be considered "Counselors in Training"; meaning, they would remain in a group with younger children in order to develop leadership skills and eventually become a counselor. Instead of doing this, our daily activities utilized critical thinking, sharing, and empowerment.  We also encouraged the evaluation of personal talents, thereafter prompting them to apply their talents to problem-solving. At one point, each participant had to identify a passion of theirs, a possible way to channel it, and three career interests relative to both. This made them think about how their current passions, if channeled correctly, can define their futures.
An example of one Young Leader's responses is:
Passion: Poetry
Channel: Motivate people with it
Career interests: Therapist, poet, start my own movement. Ex: LFFP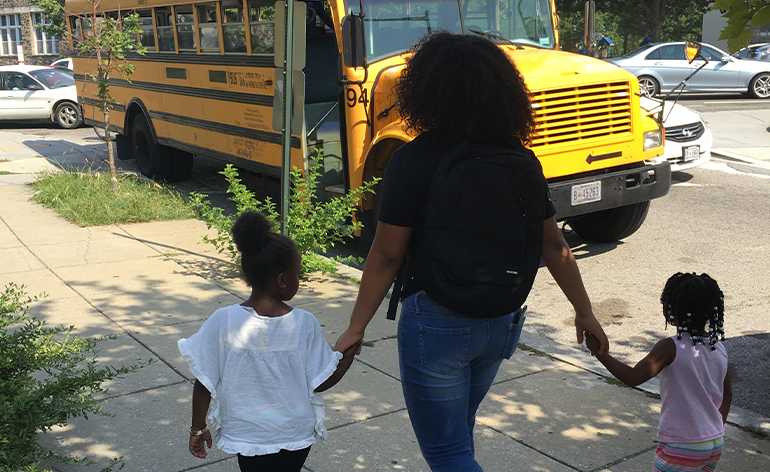 Our volunteers had to do the same, which demonstrated how difficult self-assessment and reflection can be; this encouragement of intergenerational exchange, thoroughly contributed to the success of the camp overall. The knowledge that every age group struggles to be and do their best is significant when evaluating oneself, as we asked everyone to do.
We also used LFFP's "Wellness Wheel" to help the Young Leaders identify which areas of their lives require growth and which areas are thriving. In this way, everyone saw the good parts of themselves while being motivated to do better in others. Younger participants could look up to the older ones and draw inspiration, and the older participants were touched by this. Later in the week, smaller groups made action plans to help the homeless, by combining all of their talents.
An example of this was: Utilizing the groups' talents of playing football, cooking, and organizing/social justice pursuits to create a Charity Football Game and Banquet, where the homeless could participate and share about their experiences. '
In addition to intergenerational exchange, this camp was cultural exchange. We had a group of people from Cyprus visit us all of Wednesday. They shared about the physical division of the North and South of their country, and their participation in the Cyprus Friendship Program. This program allows a teenager from the North and South to be paired, in order for them to learn about each other and bridge the divide. This day there was a lesson about race, class, and implicit bias in the United States, which allowed the visitors to see our society has huge flaws, comparable in some ways to Cyprus.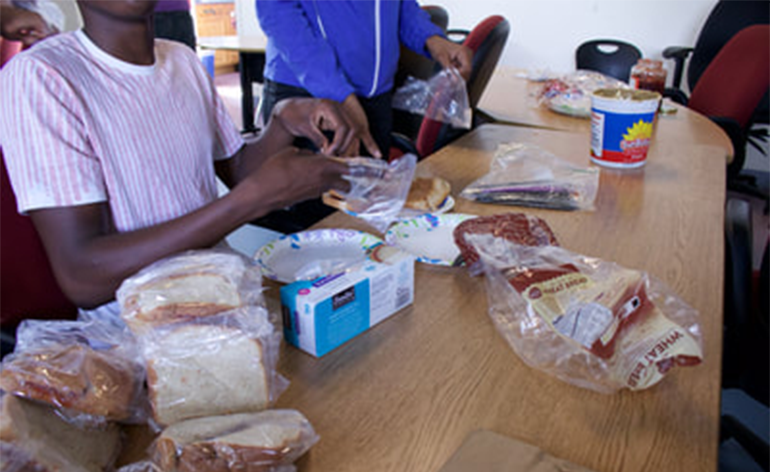 The direct service we did included meeting and serving lunch to the homeless on one occasion, and making lunch and delivering it to them on another. In 100 degree heat, the kids walked around D.C. in search of people to interact with and politely offer a meal to. This was not originally scheduled into our week, but because they were so touched by their experience Tuesday that unanimously, the kids chose to spend their "Celebration Day" (Friday) doing this service.
On Thursday when we went to a skating rink in lieu of going to the Smithsonian due to a heat warning, each young leader had to watch out for at least one younger kid throughout the time. As demonstrated in the photos, they really lived up to the task – taking responsibility for multiple kids' safety and enjoyment.
Now that LFFP has seen this camp work, and bring people of different backgrounds, classes, and cultures together, there are implications. This camp can combine with other peace camps to offer those less interested in working with younger children a way to participate in peace building and leadership. The safe space we provided, along with the interactive learning experiences, check-ins, songs, story-sharing, games, and service projects, empowered participants and encouragingly guided them to leadership.
To learn more about Little Friends for Peace, please visit lffp.org