How a Few Cups of Coffee Sparked the Creation of the English Olympics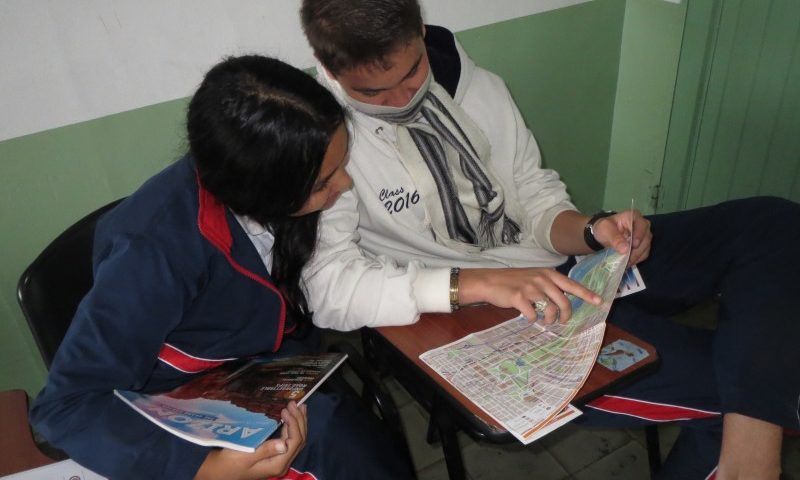 by Jill Swanson, Greenheart Travel English Teacher in Colombia and Greenheart Grant Winner
Just as many good brainstorming sessions go, the idea for Manizales English Olympics was born over a few cups of afternoon coffee. Renee and I were chatting with another fellow about work and we were feeling a bit frustrated.
A lot of the students that we teach lack motivation to learn English. In Colombia, English is a mandatory class from sixth through eleventh grade. However, the majority of students don't use English outside the classroom, and can't imagine themselves using it in the future.
Amidst this discussion I threw out the idea of hosting an Olympics with the participating schools in our Heart for Change teaching fellowship program. The idea took and we ran with it while sipping our coffees.
In fact we talked so long about the idea that we realized after a few hours that we had worked up that type of hunger that could only be satiated by a huge plate of Mexican food. We ate burritos and continued dreaming about the Olympics. In the following weeks Renee and I applied for a Greenheart grant and they graciously accepted our project proposal.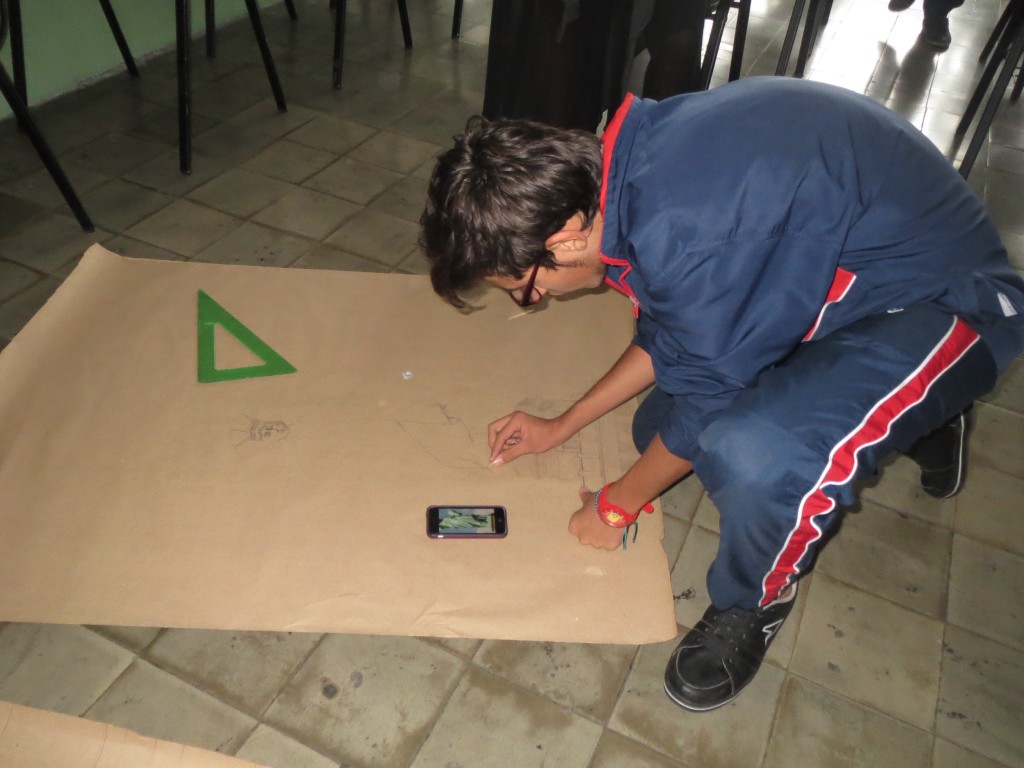 Fast forward to this year and now we have the participation of eleven local high schools, twenty teaching fellows and over a hundred students. Our caffeinated dream is now very close to becoming a reality. The day we first thought of this idea was driven by frustration and a desire to see our students motivated to learn English, but we've found it really hasn't been a challenge to get our best students hyped about this event.
The students love the opportunity to work with peers who also have a high level of English and they can build off the motivation of one another. At the Olympics they will have a chance to show off the skills they've been developing for so many years and feel confidently able to use English in the real world.
The most anticipated part of the event is the team competition named Navigating New York. We're hosting the event at a local high school and for the first hour of the day we're going to turn the school into a simulation of New York City.
Students will have to navigate around the city by taxi, catch a boat to Ellis Island, buy toiletries at 'Target," purchase tickets to a Broadway show, ask pedestrians for directions, check into a hostel and even get someone's number that they meet on the street. The rest of the day will be devoted to individual competitions, motivational speakers that share how learning English has benefitted them, and learning about different countries around the world.
Most of the fellows here are training their Olympians, spending hours after classes practicing English. Many students have started to lay claims on winning English Olympics and are eager to see where their skills line up in relation to the other schools. I even feel myself starting to get competitive.
English Olympics has provided us and our students a reason to get excited about English, and we hope that the experience inspires them to continue studying English and opens their mind to so many new opportunities.
Jill Swanson is a Greenheart Travel English teacher in Colombia and a 2016 Greenheart Club Grant winner for her Manizales English Olympics project proposal to motivate students to get excited about learning English and putting their language lessons to use.
Learn more about our Greenheart Grant opportunities!