Tips for Taking Excursions as a High School Exchange Student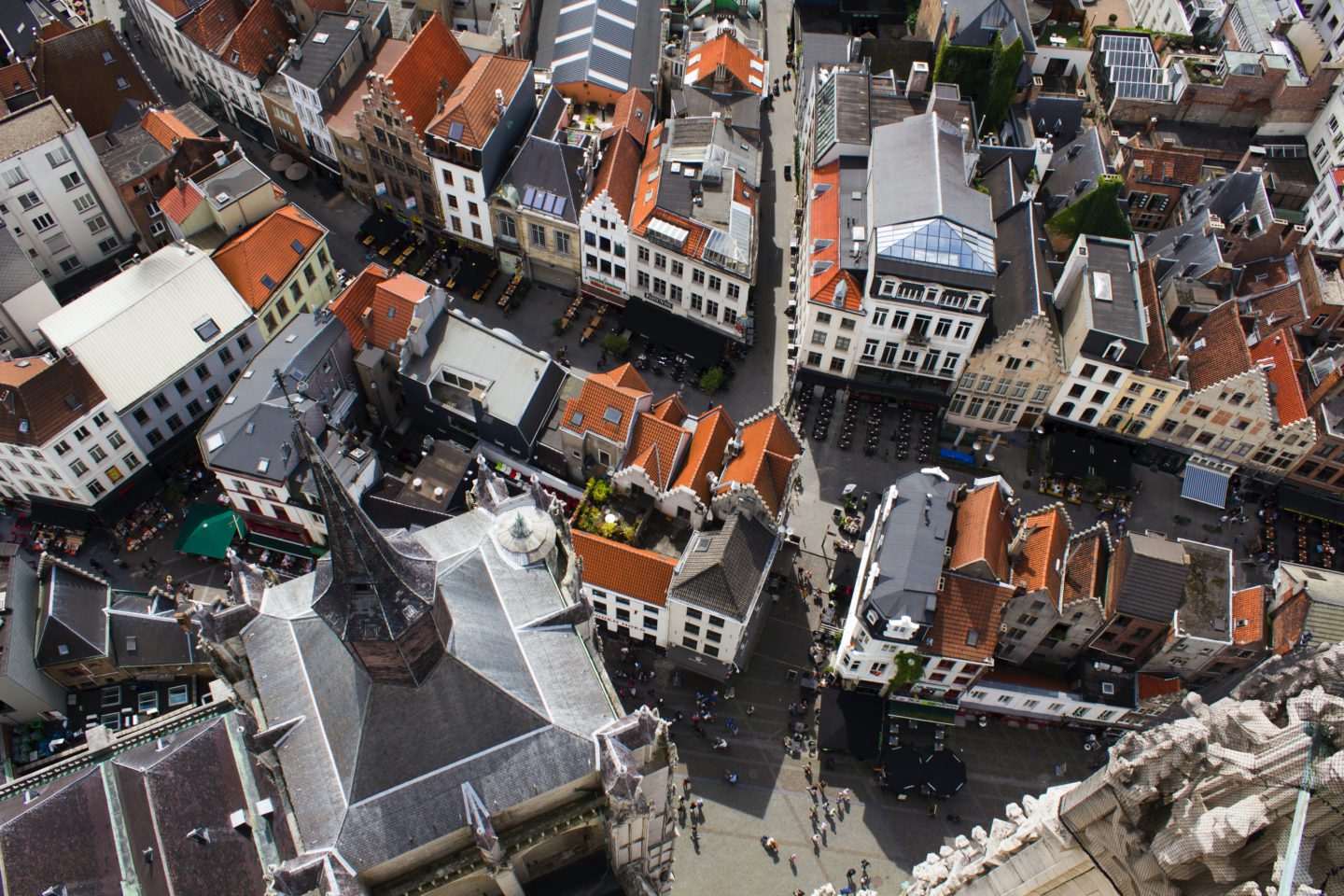 A note from Greenheart Travel: Amelia is a high school student who studied abroad during the 2020-2021 school year. 
Hi, my name is Amelia and I am an exchange student in Belgium.
I've had the chance to travel around the country a little bit on my own and it's been an interesting experience. The first time I tried to travel by myself, I planned to visit a small town not too far from where I lived. I figured out the bus schedule and I was all ready to go. I was successful in getting myself to the town. Getting home was a different story.
I was unprepared for the amount of bus stops you can fit in a 1 kilometer radius. I knew which bus I was looking for; however I was less sure of which stop I needed to be at. I was soon confused and ran around all the bus stops trying to decipher the timetables. In the end I took the correct bus route…in the wrong direction and ended up in the wrong town. I did eventually get home, although I had to wait around for an hour and a half for the next bus to arrive. This first trip was an outlier, all of my other solo excursions went off without a hitch with the exception of minor travel adjustments due to construction, etc.
One of my favorite trips was to the city of Namur. I went on a Saturday so I got to see the Saturday market set up in the main street of the city. The most popular stands are the fruit and vegetable seller and the flower vendors. In the heart of the city is the Citadel. It dates back to medieval times when the city was under siege. While the interior of the citadel was closed due to COVID all the outdoor areas were open. So I spent a few hours exploring the paths and passageways and lookouts. The day I was there, the city was hosting a 5K run around the citadel so that was fun to watch. But the two best things I saw all day were the giant golden turtle, and the bagpiper. The golden turtle is on the lowest ring of the citadel. I'm not sure why it was there. There was no information about it but it was still pretty cool. At the very top of the citadel is an amphitheater. This is where I found a man practicing his bagpipes right next to a pair of people practicing their kickboxing. It was truly a sight to behold, definitely not a combination I would have expected. It was a wonderful day in a beautiful city. So when you travel in a forgiven country, remember to explore, because sometimes the best things are the little things that just make you smile. Wandering around can lead you to the prettiest views and best memories.
My tips for taking day trips are:
Make a general plan; in Belgium a lot of the scenic towns have a town website that will give you a general idea of the things you can see there (example:

https://www.namurtourisme.be/en/

). There will probably be things that you have to register for in advance so that you can get a time slot. I liked planning a few things to go see, and then leaving myself some extra time to explore a little and check out other things that caught my eye.

Make sure your family knows where you are; this is just kind of common sense, especially if you are going by yourself like I did. Also if you don't know where you want to go, ask your host family for recommendations. They know the country better than you do so they should be able to give you some pointers.

Know you public transport; the bus and train system in Belgium is pretty good…as long as you know how to read the schedules. So learn to read the schedules before your trip, not during. And make sure you have a ticket (if you are on a bus and don't have a ticket they sometimes kick you off and if you are on a train they will fine you).

Use a map; once again common sense, try to keep a general idea of where you are.

Be aware of your person and your belongings; I tried to stay in areas where I knew there would be bystanders, such as churches, schools, shopping districts, parks. If you aren't familiar with the area don't just meander off with no idea of where you are or what kind of things are around you. Also try not to get stuck out at night, it is a lot harder to get home at night since the buses stop, so be aware of your time constraints.

Be polite to people around you

Public transportation workers will help you, just ask. They will let you know about delays, they will tell you which train stops where, if a train is canceled they will let you know which replacement train you can take. 

Have some spare change; a lot of public restrooms will change you between .5 and 1 euros. So be prepared to pay to use the bathroom.

Bring other people; it's not always necessary, but it can be more fun and less stressful if you bring a family member or friend along with you.
So really most of this just comes down to be smart and be aware.