Study Abroad with These Travel Scholarships Designed for High Schoolers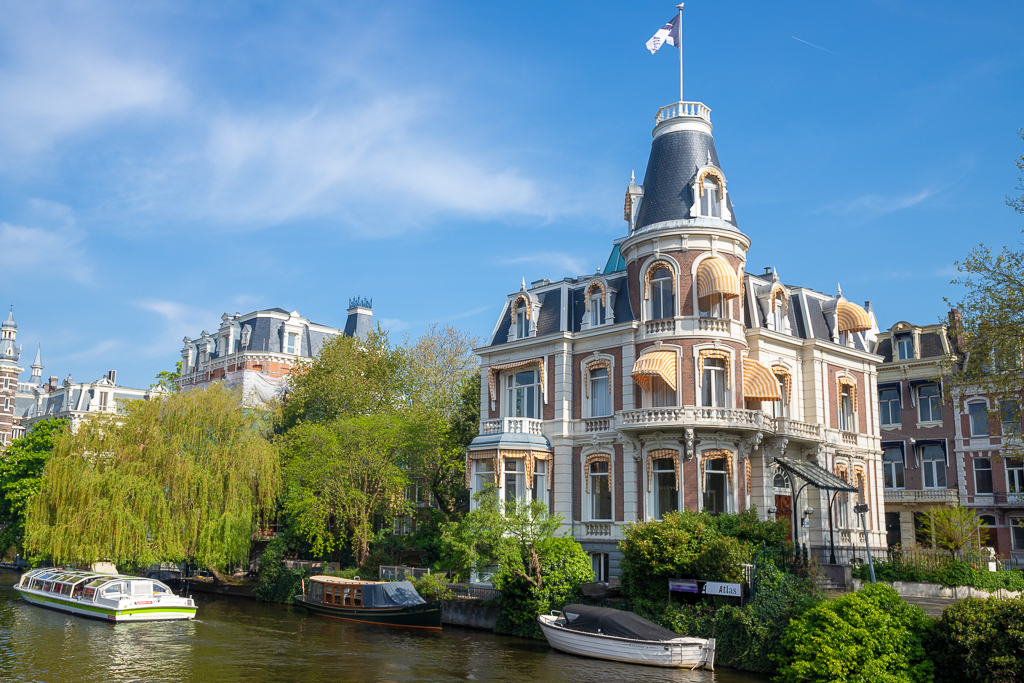 For teens who want to travel, finding the funding can be tough. Part-time and seasonal jobs can help, but we understand that isn't always enough.
One of our most frequently asked questions is if we offer scholarships, and the answer is yes! Our First Time Traveler Scholarships can be used towards a Greenheart Travel program for those who have never traveled own their own.
Additionally, here are some scholarships that you can be used towards studying abroad in high school
ScholarTrips is a scholarship program that awards creativity and the desire to learn through travel. Applicants have the option to write a 550-word essay or create a 60-90 second video that answers the given prompt. Prizes range from $500 up to USD$2,500 to be put towards a volunteer or study abroad program
Eligibility:
Be a legal resident of the U.S.
Be a student over the age of 14 from an accredited high school, trade school, university or college.
The Crystal fund provides grants up to $4,000 per student to support extended cultural or educational experience "away from home."
Eligibility:
13-19 years old
From the Chicago area
From economically disadvantaged families
Good academic standing
National Driving and Traffic School are proud to announce their 2019 scholarship opportunity, entitled "In the Driver's Seat." The company is seeking to reward essay applicants $3,000 in scholarships on the topic of being a safer driver.
Eligibility:
Students enrolled as a high school sophomore, junior, or senior
Employees and relatives of National Driving and Traffic School are ineligible
Student Travel Grants are awarded to support an individual student's participation in an educational travel program of their choice. Farther Foundation enables students from economically disadvantaged circumstances to participate in educational travel experiences where they explore interests, expand horizons, gain inspiration and elevate aspirations for future academic and life success. Grants are available up to $5,000 per student.
Eligibility:
High school sophomores and juniors from Chicago and the surrounding area
Students from economically disadvantaged families based upon U.S Department of Health & Human Services poverty guidelines
Students without previous enrichment travel opportunities
The Tom Neumann Memorial Fund honors Mr. Neumann's love for travel, appreciation for all types of culture and respect for the inherent worth of all people. The scholarship amount can range up to $6000 toward participation in an academic, cultural or travel enrichment activity between the junior and senior years of high school.
Eligibility:
Oak Park and River Forest High School juniors
The Gap Year Escape Scholarship is designed for those in the online business world. An amount of $500 will be given to one student who is pursuing a career in Marketing, Business, Journalism, Media, Communications, or related fields.
Eligibility:
Must be working towards a degree (undergrad or maters) related to business, marketing, journalism, media or communications for the academic year 2018-2019
All applications need to come from a university email account and provide proof from the university that confirms the applicant is eligible
There is no citizenship requirement, granted they are enrolled at a US-based university
Past Greenheart Travelers have been awarded this scholarship, for work on our Volunteer Abroad programs. We recommend if you are looking into our volunteer abroad programs to consider applying for a grant with them.
AllPeopleBeHappy foundation was established on August 29, 2007 by the family and friends of Eric Tang, following his untimely death at the young age of 25.  The Foundation was borne out of Eric's hope that All People Be Happy, which he used as the pseudonym for his blog.
Eligibility:
The volunteer activity must be a part of a program run by an organization with U.S. 501(c)(3) tax status (Greenheart is!)
The activity must address at least one of the areas which align with the AllPeopleBeHappy foundation vision of ending extreme poverty: Education and Training, Health Care, or Sustainable Agriculture.
Applicant must be 18 or older before receiving the grant funds
Applicant must be a US Citizen or US Resident
Established by Earth Island Institute in 2000, the Brower Youth Award for Environmental Leadership honors environmental advocate David Brower, who said, "I love to see what young people can do before someone old tells them it's impossible."
The scholarship aims to help those involved in a sustainability project.  The six recipients are given $3,000, as well as a professionally produced short film about their work with the environment by an Emmy award-winning crew. Plus, a flight and lodging to a week-long stay in the San Fransico Bay Area, where recipients will receive coaching and leadership activities.
Eligibility:
Must be between the ages of 13 and 22 as of May 1, 2019
Must live in North America (including Mexico, Canada, some Caribbean Islands) and US "Territories"
HI USA has created the Explore the World Travel Scholarships, that grant $2,000 to help finance international trip that includes an educational or service component.
Eligibility:
Be 18 – 30 years of age at the time of application
Be a US citizen or permanent resident (possess Green Card)
Demonstrate financial need
Grants are $3,000 towards travel or education costs associated with the recipient's Gap Year.  Up to ten recipients will be selected during the 2019-20 academic year. They will also receive student membership in the Gap Year Association, video calls with Sean, Jenn & TAP Grant recipients, a travel backpack, and discounts from partner organizations.
Eligibility:
No restrictions, all are welcome to apply