48 Hours in Palmares, Costa Rica: Here's What To Do and See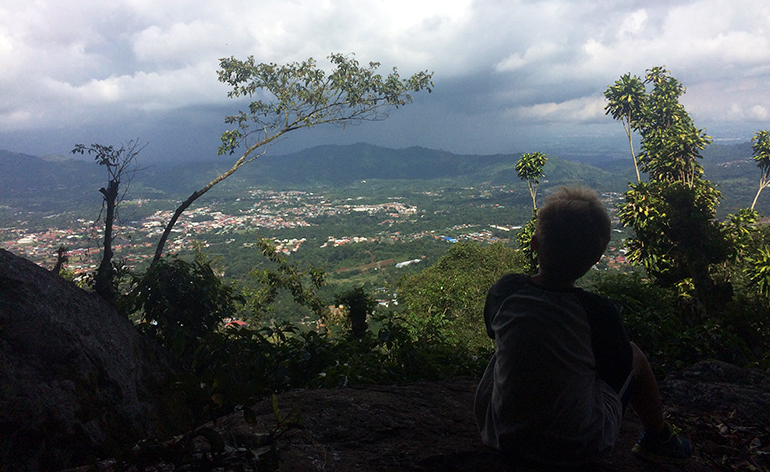 Although my home abroad, Palmares, may not be topping the lists of places to visit in Costa Rica, do not let its 'sleepy coffee town' reputation deceive you. Its central location and array of local gems makes it the ideal setting of a theoretical 48 hour trip "off the beaten path".
A 30 minute walk from my front door leads to a variety of hiking paths and waterfalls, while a 15 minute bus ride can bring you to street markets and restaurants. If you find yourself exploring this area, below I've shared some must-see stops along the way.
Madre Verde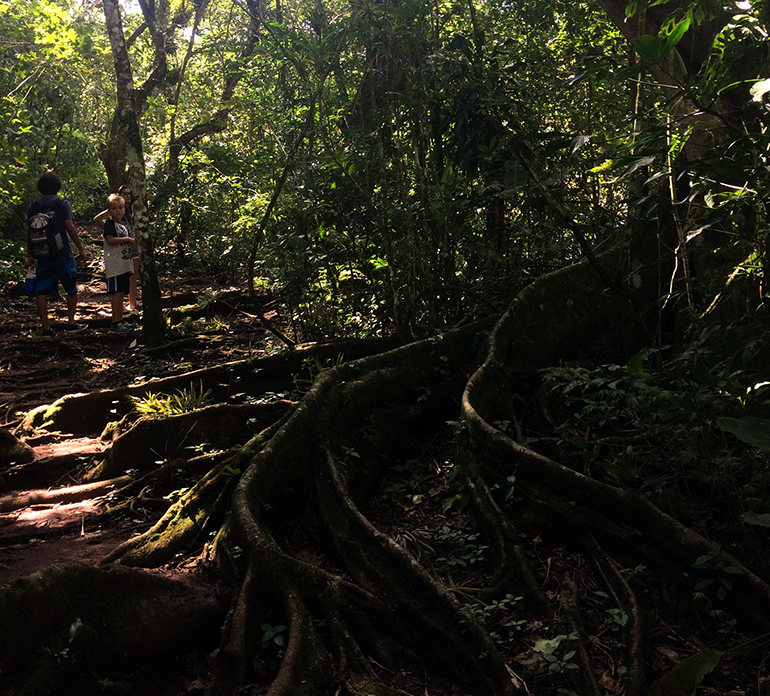 Not only is Madre Verde (¨Green Mother¨) a local sanctuary for animals and plants, but it acts as a safe haven for outdoor enthusiasts and those seeking a tranquil place to meditate. At about 100 acres, it features intertwining paths, a butterfly conservatory, an antique museum, and a covered area available for public use.
Because it is non-governmental, Madre Verde relies on the community of Palmares to sustain its condition. Therefore, free events, including yoga classes and runs, are held to bring the community together, as well as welcome donations. Donations are never required, but all money given goes to protecting the wildlife that serves as a teacher and home for many living creatures in the area.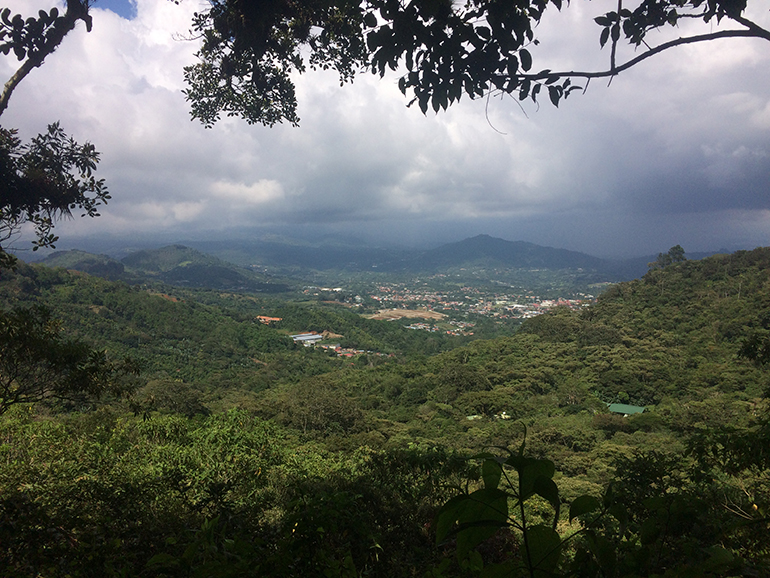 Torunes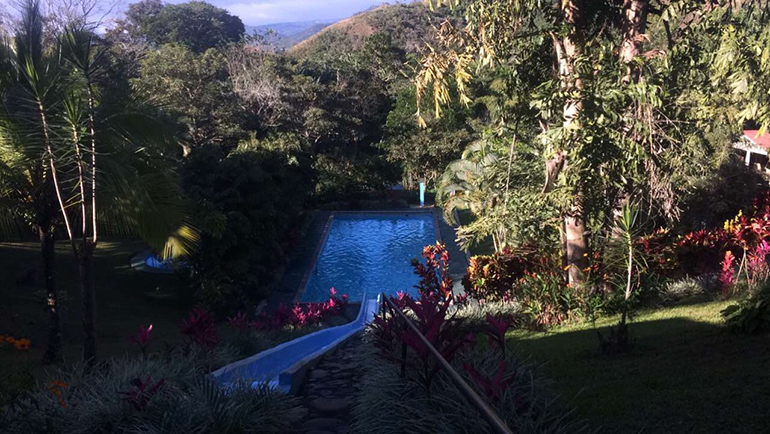 Situated along the tops of the hills surrounding Palmares, this pool area with rentable cabins is camouflaged among the coffee plants. Multiple pools and water slides decorate the property, which looks out onto the distant towns of San José (the capital) and Alajuela. Although the rural location and rocky dirt roads that lead to Torunes imply seclusion, it sits at only 15 minutes from the town's center and is reachable by bus.
Taquería de Juán (Juán's Tacos)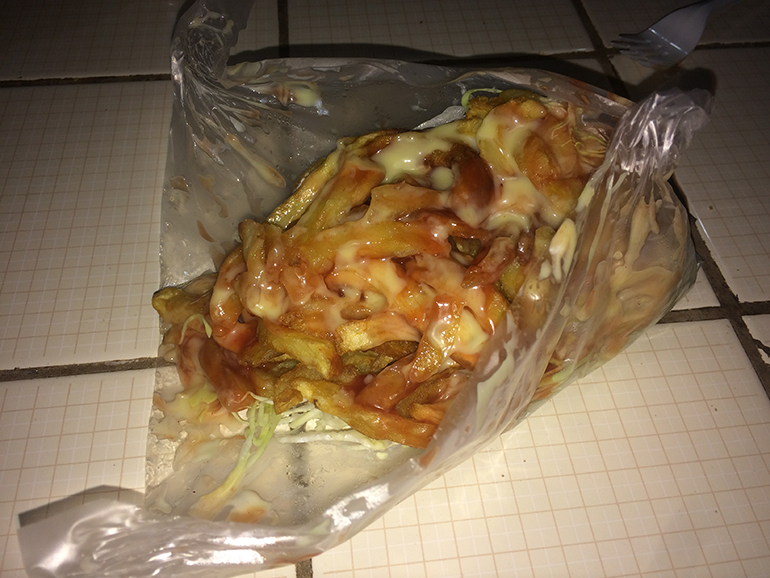 Juán's Tacos is to Palmares as the Eiffel Tower is to Paris, the Empire State Building is to New York, and the Colosseum is to Rome. As the prized possession of the town, this family owned taquería has been bringing freshly fried tacos (plated on cut-out plastic bags) to the community for over 30 years. This small restaurant has stuck to a simple and sincere menu, but the recipes bring more than their names can sum up. A 'hamburger with cheese' is a stacked masterpiece drenched in sauce, and a 'taco' is a happy roll of meat buried in a casket of french fries and cabbage. 'Healthy' is not necessarily a concept connected to the Taquería de Juán, but my taste buds and I can claim that 'happiness' undoubtedly is.
La Féria (San Ramón)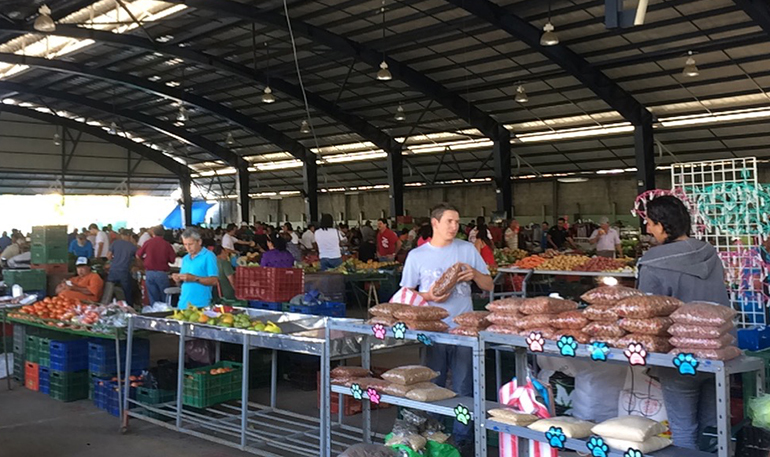 In the neighboring town of San Ramón, local farmers gather every weekend to sell their produce to the community. Over 250 vendors regularly attend to offer their fruits, vegetables, flowers, and products such as granola and homemade candles. Crops with vibrant colors and quirky names fill every row of suppliers, as the mixing scents beckon shoppers into the covered lot. This farmers' market offers the foods that boats cannot bring to foreign countries, and the communal reality of the event makes the experience even sweeter.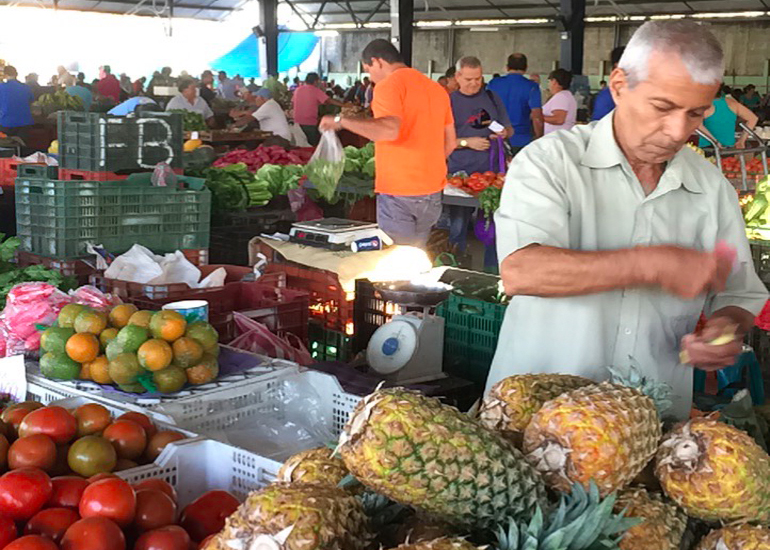 Las Musas (San Ramón)
Also located in San Ramón is Las Musas, an Eco Touristic Recreation Center, famous for its waterfalls and hiking trails. The park features a restaurant with typical Costa Rican meals, two swimming pools (one for young children and one with a large water slide), and a variety of paths leading to multiple waterfalls. The longest trail (about one and a half to two hours, depending on your speed) passes a total of six waterfalls, while the shortest (about 30 minutes) leads to beautiful view points and the largest waterfall on the property.
As long as this waterfall is not gushing with additional water and mud from a recent rainstorm, the pool that collects at its base is shallow enough to safely swim and explore. If hiking is not on your to-do list or a viable option, the waterfall is also visible and easily accessible from the recreational pools and restaurant.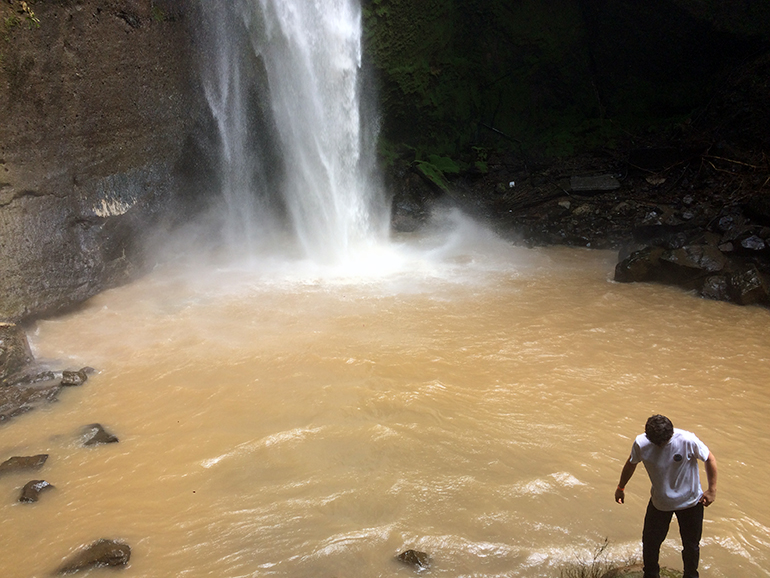 Google Images and lists of the 'Top 25 Costa Rican Beaches' may present a unique and breathtaking side of Costa Rica, filled with monkeys and coconut-based beverages, but this is not the entire country's reality. The majority of residents live in colorful, concrete houses lining windy streets overflowing with potholes, and I believe that locations like these are where the lack of heavy tourism allows the true Tican culture to thrive.
Spectacular beaches and awe-striking rainforests have helped shape the lifestyle, but the quirky restaurants buried deep inside neighborhoods and local conservatories that never see the spotlight are parts of the lifestyle that have been created. There is nothing shameful about enjoying the photogenic hotspots featured on trendy travel blogs, but if you are interested in experiencing the places that attract the locals, be sure to take some detours along the way.
About the Author:
My name is Rachael Maloney, and I am a curious venturer fueled by good books and foreign food. I am currently spending my junior year of high school in Costa Rica, doing my best to absorb everything my 10 months abroad have to teach. I look forward to carrying these lessons with me for many years to come, and, in the meantime, sharing them in online articles for those who are interested. Follow Rachael on her adventure and read her stories here.
Do you want to experience places 'off the beaten path'? Study abroad in Costa Rica!