Coming Back Home From Studying Abroad in England Amidst A Global Pandemic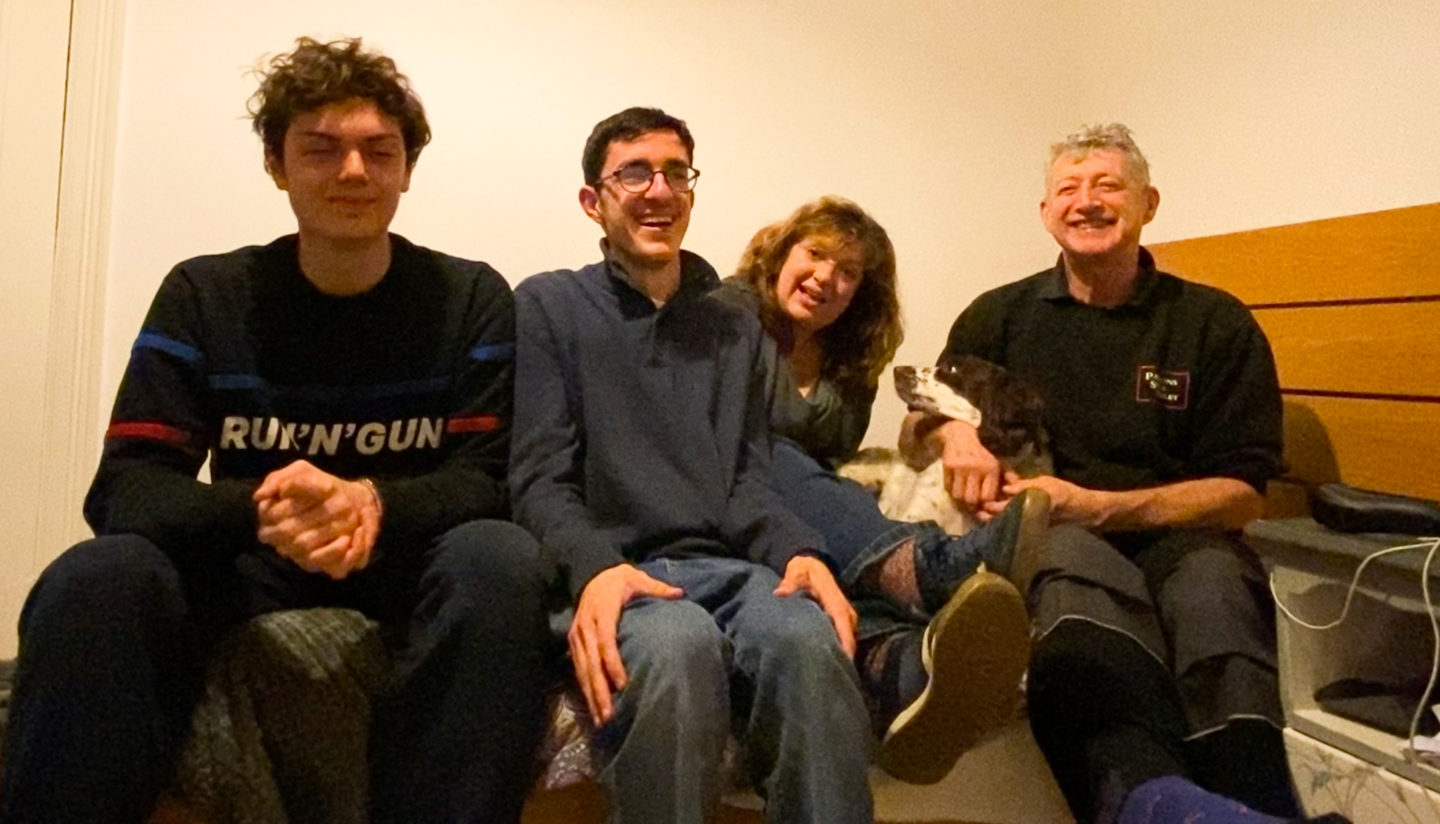 Josh Hoffman and his British host family, pictured above.
From the moment I was accepted to the Greenheart Travel High School Study Abroad Program, my outlook on life changed. Soon, I would be met with the unfamiliar, new adventures, and excitement every day. I read the Greenheart Travel Atlas from Greenheart Travel from cover to cover and watched all their orientation videos to prepare for the experience I was about to have.
As my departure date came closer, I grew a bit nervous. Yet, when my plane touched down at Gatwick Airport on January 3rd at exactly 7 am, I was ready to embrace the challenge. I was placed with an amazing host family in the West Sussex city of Worthing. I also was going to be living with a fellow exchange student from Italy, Antonio. As soon as I arrived at their front door, it was all so surreal. I quickly settled in as I unpacked in my new home. Everything felt new and exciting to me. The first days of school in the UK, the first time going to the beach on the English Channel, my first shop at the local supermarket, Morrison's, and even my first journey on the Southern Railway to Brighton, only 15 minutes away.
Every morning, I would set my alarm for different times depending on my timetable at my sixth form college or my weekend plans. I would actually wake up and jump out of bed. Back home, a blow horn to my ears wouldn't even wake me. But in the UK, for me, every day was different, motivating me to want to get up, even at 5:15 am for sunrise or 6:30 am for a morning lesson. My new British mindset was completely different. During my study abroad, I looked at every day as an opportunity to go explore and make memories forever.
In England, I felt well-immersed into society and enjoyed being able to be myself. I actually looked forward to going to school every day, not only because of my 1.5-mile walking route through the beautiful city of Worthing, but also because I enjoyed the classes I was taking. Not just the information in these classes, but physically sitting at a table with students from Worthing speaking in British accents and being taught by a really fun and outgoing teacher who was very supportive and helpful in and out of class. I felt like I belonged there. It was the perfect place for me to live and experience life. I felt at peace with myself and like I could conquer the world.
But my life came to a screeching halt one Monday night about halfway through my semester abroad, when I was told I had to come home. I was just beginning to feel like a local. The local sandwich shop knew me so well they started preparing my order as soon as I walked through the door. I now had to lose it all because of the global pandemic called COVID-19 coronavirus. I cried that night. This was my first time actually crying abroad. Even though I did have some rough moments and a few challenges along the way, I always got through them. But this was utter defeat. The next two months would be virtual school from my bedroom in Florida. It's just not the same at all. Everything I had and everything I learned and grew to know was ending too soon.
I was in shock, but I was not going to waste my last colourful days in England. I tuned in to More Radio 107.7 during my final walks to school, I re-visited some of my favorite sites, and I even took one last trip on the Southern Railway to Arundel, a charming city in the South Downs. When I got home, my wonderful host mother prepared fish and chips for dinner. I would miss our dinner times when we would sit at the table all together and talk about our days. I was so lucky to have Lisa and Dan as my host parents. They always made me feel part of their family. That final night in England was one of the most emotional nights of my life.
On my flight back to the U.S., I stared out the window for hours thinking of all I did and all I had planned to do before the program ended in May. I couldn't stop asking why? Why did my experience have to be cut short when I finally found my happy place in my life? Back home, I find myself longing for the life I had in England–the independence, the sounds of the trains, and the voice of my host father with his British accent calling Antonio and me downstairs for dinner. I am grateful for the time I had there as I long for the day I will return.
Did you have to leave your program or change plans due to the pandemic also? Leave comments for Josh below.