The Foods Every Exchange Student in Norway Must Try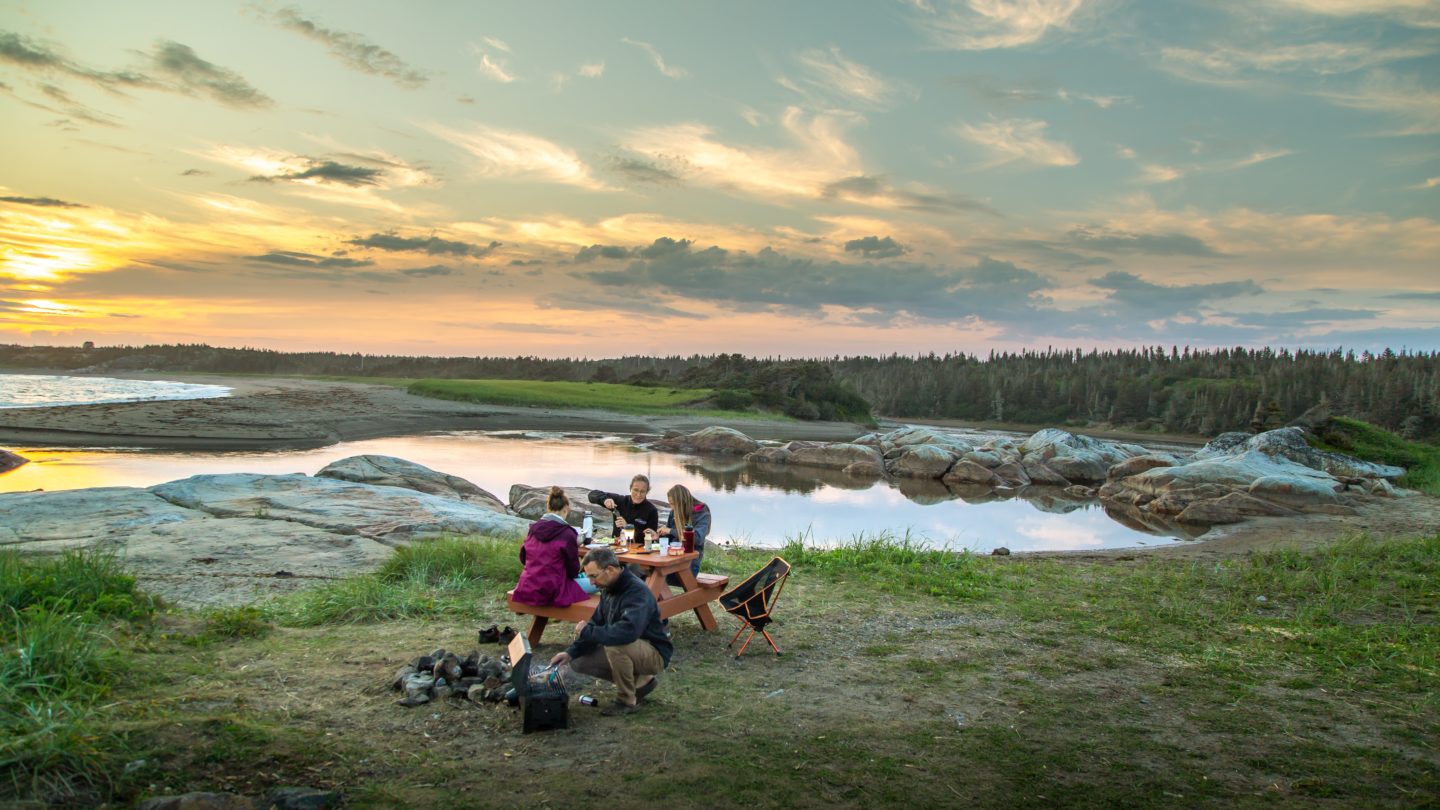 Greenheart Travel note: Daphne is a high school student from New Jersey studying in Norway during the 2020-2021 year. 
By: Daphne Becker
If you plan on studying abroad in Norway, there are three different groups of food that you will be eating:
1. Traditional Norwegian food
2. Sweets
3. Random foods that everyone in Norway eats.
Before I left to go abroad, of course I needed to eat my two favorite foods that I thought I wouldn't be able to eat until I landed back in the United States. Those were bagels and Mexican food. I am from New Jersey, so I think our only other competitor with bagels is New York, and we definitely have the best bagels by far. We also have a large Latino population, so we have some pretty awesome Mexican food too. These are the two things that I thought I would be depriving myself of because I wouldn't be able to get them.
It's safe to say that Norway 50 years ago is very different then Norway today when you talk about food. Traditional Norwegian food is very bland due to the fact that Norway actually was a very poor country until 1969 when they hit oil. They were only eating what was available to them, so it was potatoes, fish, and brown anything. Norway is the definition of "brown lunch" – and if you don't know what that is, it is where everything on your plate just has no color.
So, here are the top 5 traditional Norwegian foods that your host family will have many times a week.
Salmon or Cod– Norway has some of the best most fresh fish that I have ever tasted and it's safe to say that you will be eating this at least once a week (maybe more) with your host family.
Bread with pålegg – In Norway, a typical breakfast and lunch is bread with pålegg. We don't have an English word for this because we don't really eat pålegg, but it is basically anything you would put on bread (ex. Cheese, peanut butter, jelly, lunch meats, etc). You will be eating this every single day, probably even twice a day if you go to Norway. You also do not eat this like a sandwich, you eat it as two separate pieces of bread (this is VERY important to note). I am personally not a huge fan of pålegg bread because I think it is very bland, but it is part of the experience!
Brown cheese, or Brunost in Norwegian- Brunost is a very typical pålegg. It is a mix of goat and cow's milk, and is a brown sweet cheese. The milks are boiled for many hours and the water evaporates, so that turns the milk sugars into caramel which gives it the brown color and the sweet taste. Brunost is definitely an acquired taste, and for me I am in the middle. I don't really know what I think about the cheese yet, I think that my taste buds are still getting used to the sweet taste and the sticky texture.
Potatoes– This is a no brainer. Norwegian's have potatoes as a side with any dinner. You should expect to have them boiled with no seasoning, in boats, mashed, literally any way you could imagine. Just when you think you are having spaghetti and meatballs for dinner, think again, you may be having red sauce, meatballs, and potetbåter (potato boats). This is definitely something you will be eating every night!
Norwegian Meat (moose, reindeer, lamb, and elk) with brown sauce- I call the meats that I listed above, "Norwegian Meats" because these are things that I have never eaten before I came to Norway. Lamb is something that people probably have eaten before they came to Norway, but I had never. The only one that I really like to eat is reindeer, that has to be by far my favorite. It is always eaten with brown sauce or brun saus in Norwegian! To be honest, I am not sure what it is made of. It is sort of a sweet creamy sauce that is of course, brown. Norwegians LOVE brun saus! My host family even eats it with a spoon after they finish the food.
That wraps up traditional Norwegian foods you will definitely eat with your host family many times a week! Although they are very different to what you may be used to, it is important to give everything a try because you may be surprised!
This one is the fun part. Norwegian baked goods and sweets are the best! They know how to bake here for sure!
Here are 5 sweets that you need to try in Norway!
Freia Melkesjokolade– Freia is the Hershey of Norway, but 100 times better. Norway has very good dairy, so that is probably what makes the milk chocolate so good. This is a must, and a staple dessert in every Norwegian home, and something that you will eat if you "gå på tur" or skiing or anywhere! Freia is even so good, that if you are standing at the castle, and look down Karl Johans Gate you will see the Freia logo because the king loves it so much that he needed the logo to look at.
Boller- Boller is a sweet bun that is eaten all the time in Norway. You can find them with or without raisins, and I prefer them without. They are very common and are eaten all the time. You will be able to find them at any store you go to.
Skoleboller– Skoleboller is not a traditional Norwegian dessert because it uses coconut, and coconuts do not naturally grow in Norway. They are a variation on the traditional boller. It is a boller filled with custard and coated with coconut flakes on the outside. You will be able to commonly find them in any grocery store, bakery, convenient store, etc across the country.
Waffles– Norwegian waffles are very different from the traditional American waffle. They are thinner, crispier, and in little heart forms. They also are not eaten with butter, syrup, and a fork and knife. Norwegian waffles are eaten with jam, brunost, or butter and sugar. You also eat them sort of like pizza with your hands. These are also very common to eat when you go out grilling or "gå på tur" with friends or your family.
Pancakes– Norwegian pancakes are also way different then typical American pancakes. They are similar to a French crepe because they are thin and flat. Norwegian pancakes are also typically not eaten with butter and syrup like an American pancake is. My mom has made them for my siblings and I for our whole lives, so before I came to Norway I had already tasted them. I always would usually eat them with maple syrup or jelly. In Norway they are eaten with either sugar and lemon or jelly. Sugar and lemon sounds weird, but it is definitely really good!
The last category is random foods that all Norwegians eat. These foods are not traditional Norwegian foods that every Norwegian family will eat on a regular basis.
Here are 3 non-Norwegian foods that you will be eating with your host family, and that you definitely need to try regardless of what I say about them!
Fredagstaco (Friday taco)- Norwegian fredagstaco is probably one of the most random things that I have been eating almost every Friday night since I arrived in Norway. Taco is eaten by 8.2% of the population every Friday. It is a variation on a traditional taco, but with a Norwegian twist of course. Personally, this is my least favorite food that I have been eating in Norway. They are usually made with flour tortillas, ground beef with taco seasoning, Norwegian guacamole (avocado and a little lime), corn, and tomato paste. I don't mean to sound spoiled when I say this, but I think that I am just used to a more traditional taco. To me, I just prefer something a little less bland and a little more traditional.
Grandiosa Pizza– Before fredagstaco took Norway by storm, they had pizza Friday with Grandiosa frozen pizza. Grandiosa frozen pizza is similar to the taco in the way that it is not traditional. They are of course made with Jarlsberg cheese which is a Norwegian cheese, so of course it is pizza with a Norwegian twist. They have crazy toppings like a fredagstaco pizza. The pizza is not bad, but not great.
Pølser– Pølser are Norwegian hot dogs. They are directly translated to sausages instead of hot dogs, but they are far from a sausage. You will be eating pølser when you go out grilling with your family of friends. They are eaten just like a hot dog, in a hot dog roll with ketchup, mustard, and/ or crispy onions. Hot dogs have never been one of my favorite foods, and I eat them but don't love them. It is fun to grill them when you go out with friends or family!
To sum up, Norway has many traditional and non-traditional foods that are eaten all the time. Traditional Norwegian foods are brown and do not have a lot of taste, but non-traditional Norwegian foods are very random, and a mix between Norwegian cuisine, and cuisine from other countries. These are all foods that you must try when you go to Norway, and probably will be eating multiple times a week!