Communicating Through Different Cultures and Languages in Spain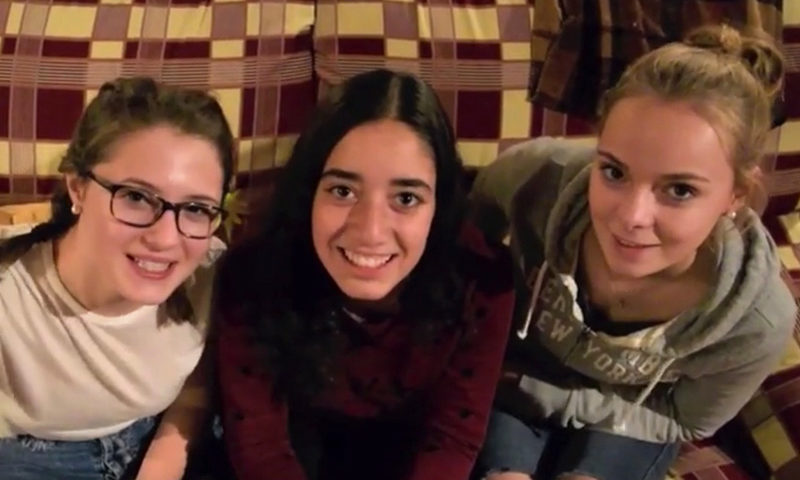 A group of German students came to my town for an exchange through my high school in Spain last week. One of the girls stayed with my host family, too. We called our house the international hotel. It was amazing! We toured Merida and Cáceres together with all of the German students, and each night we hung out in the "local."
You may ask how did we communicate? The German students were staying with Spaniards who are in the bilingual program to learn English, so we all spoke in English because that was the only language we had in common.
"Living with two other people from completely different backgrounds, leading completely different lifestyles was amazing and eye opening. It's an experience with great importance, especially at this point in time."
Check out our video to get a glimpse into how we overcame our language barriers:
Featured in the video are Lina Färber from Germany, Maria Benitez from Spain, and Louise Plever from the USA.
Louise Plever is 15 years old and lives in Asheville, North Carolina. Her goal during her study abroad program in Spain is "to become fluent in Spanish and make friends that will last a lifetime." Follow Louise's adventure in Spain on her blog post updates throughout the year.
Are you ready for a cross-cultural and language experience of your own?