5 Tips to Beat the Holiday Blues While Abroad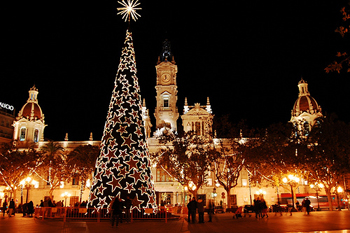 That time of year is upon us once again. It's time for the holidays! Good food, family and the joy of giving (ok, and receiving) are in store. The days drag on as we anxiously await the day that we can leave work or school knowing that we won't return until the next year. We bask in the comfort of familiar sounds, smells, and colors. We're all familiar with the reds and greens of the holidays, but for many students studying abroad this year the holidays may be characterized by another color: blue. No, I'm not talking about the actual color blue, I'm talking about the holiday blues that many exchange students experience during their journey abroad.
Being away from home is always hard, but during a time of year normally reserved specifically for family and friends, it can be even harder. Many exchange students find it difficult to fully enjoy the season knowing that they're missing everything going on back home. But never fear! I've created a list of the top five things that you can do to beat that holiday blues.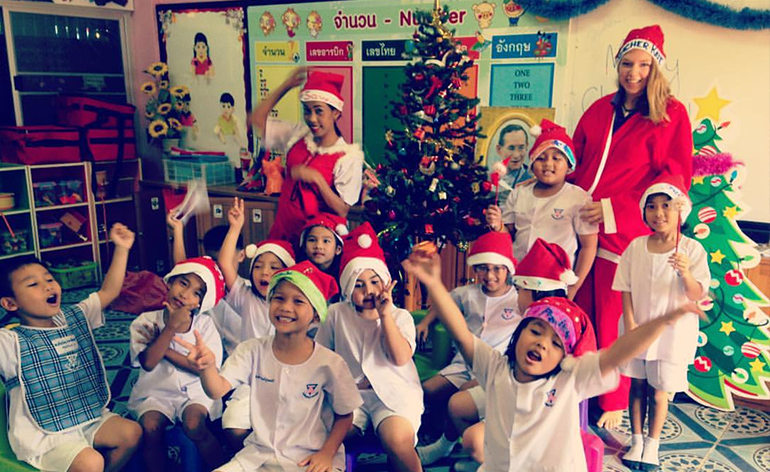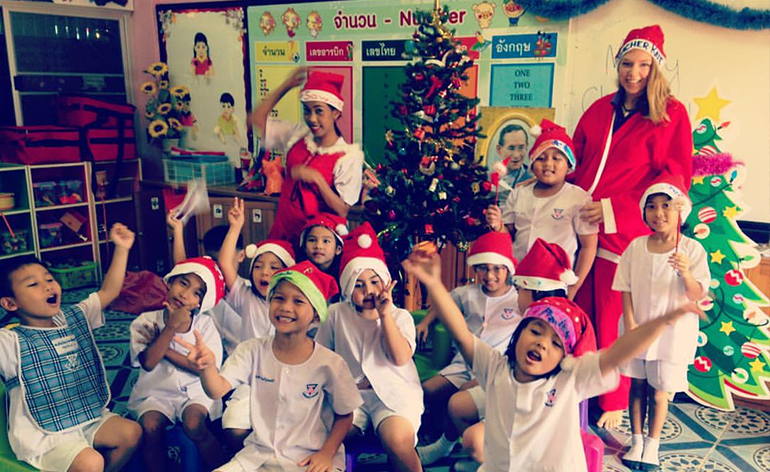 1. Celebrate
Just because you're not in your home country doesn't mean that you can't get into the holiday spirit! Talk to your family about the holidays in your country and how you celebrate. Most families will be more than willing to put the effort in to make you feel more at home. Even better, if there's a holiday that you celebrate in your country that your family doesn't, ask them to celebrate with you. Give them at least a two- to three-week heads-up and let them know how to prepare. Welcoming your family into your culture is a great way to spread some holiday cheer.
2. Keep in touch, but not too much
It's a fact: the holidays are going to be the hardest time to be away from home. You will miss your family and friends, the food, even the mysterious stain on your Aunt's rug will seem like something that you simply can't survive the holidays without. You'll want to talk to your family to catch up, so do it! Exchange students may feel like they have to 'starve' themselves of communication from home, but that's not the case. Talking with family and friends is perfectly acceptable, as long as you do it with a certain amount of moderation. Schedule definite times to talk with everyone, but be aware of when enough is enough. Be polite to your host family, you're in their country to experience how things are done there, not to reminisce about home with friends. So get your fix of family and friends and then rejoin your host family to enjoy the holidays together.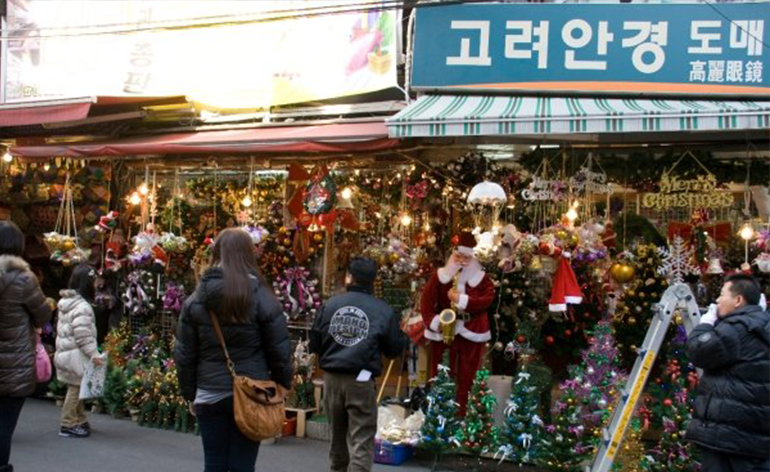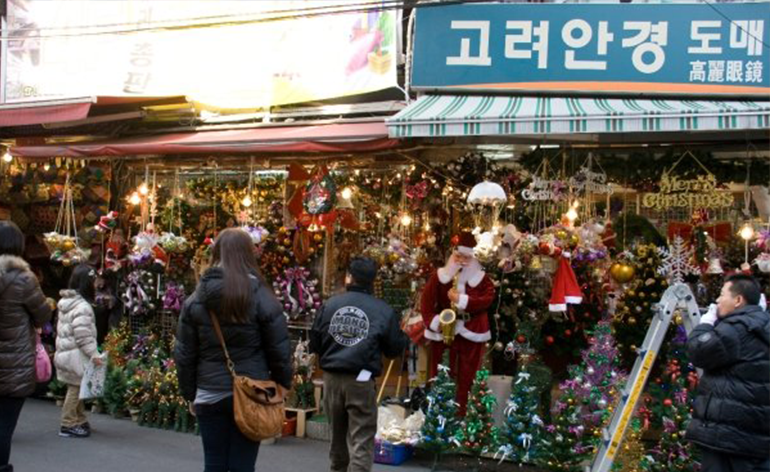 3. Stay busy
It's always good to have some free time, but spending the entire day lazing around will lead to nostalgia and self-pity. So find something to do. Start an art project, make plans with friends, take up a new instrument, or exercise. Having some things to do will keep you from sinking further into yourself and instead bring out your inner go-getter.
4. Talk about it
You really want to tell someone how you feel, but you don't want to be that person who always whines about everything. It's ok! It's totally healthy to want to express how you feel.  There's a difference between constantly lamenting about your problems and having a rational conversation about why you miss home. Find a confidant — a classmate, a host sibling, another family member, anyone. Having someone to talk to during this difficult time will prove invaluable in those moments when you feel like you just can't hold it in. Not to mention that confiding in someone shows them that you feel close enough to share your feelings and will lead to a stronger relationship.
5. Enjoy the art of giving
Whether you celebrate the holidays being celebrated in your host country or not, it's always good to buy (or make) at least a little something for each member of your host family. It doesn't have to be a huge, expensive gift, just something thoughtful that shows that you take a genuine interest in their likes and dislikes. Gift giving will also show your family that you're eager to take part in the holiday traditions and culture and that you consider yourself a part of the family.
Possibly the most important point is to breathe. Take a deep breath. Things will seem overwhelming at times; there's no doubt that you're going to feel a little homesick, but during those moments of panic when you're not sure you can't do it try to remember all the things that are going right. You're having an amazing experience with an extremely generous and welcoming family. You get to learn a new language, a new culture and make new friends. Things are really pretty great. So shake off that loneliness and get into the holiday spirit, you're never too far from home to hear the jingle bells and savor in an all-new season of celebration.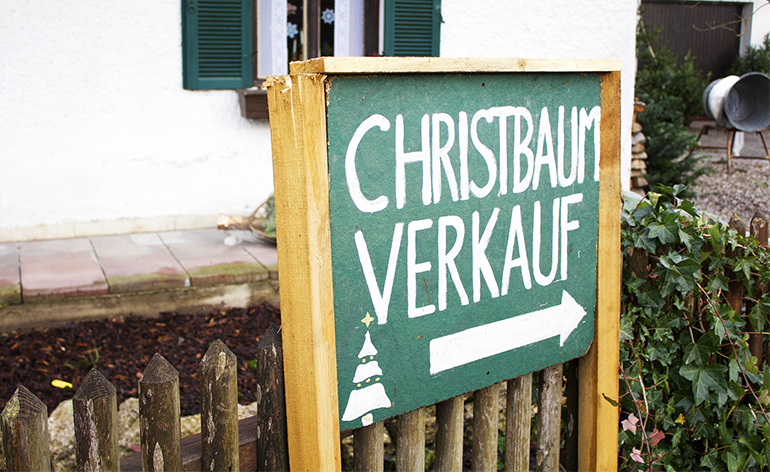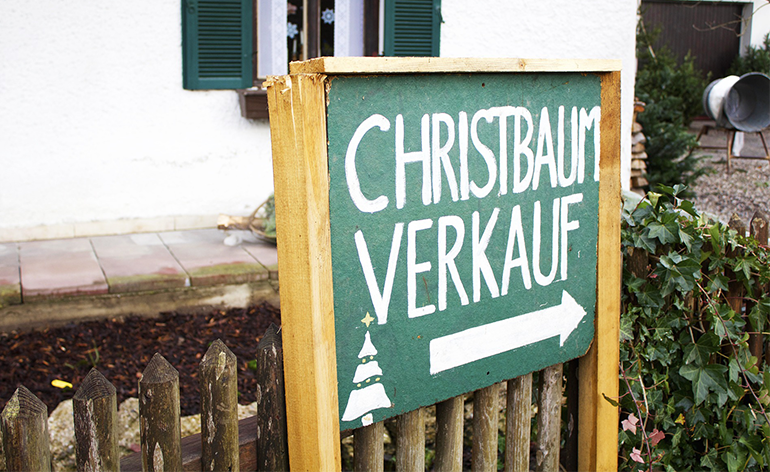 Have any tips for beating homesickness? Leave a comment down below!