My Life in Spain; Embracing a Second Home, the Grape Harvest, and an Underground Rap Community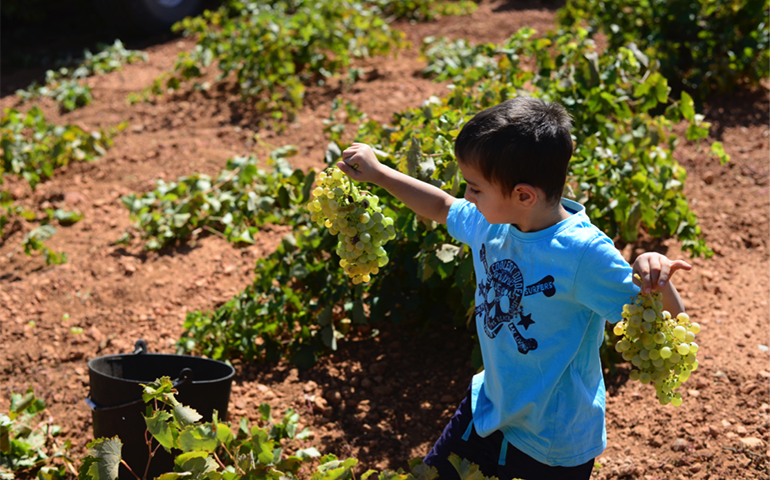 Spain has been nothing like I anticipated. I was honestly terrified of coming here to study abroad, to be totally independent of my life in the States. I thought I would be hopelessly alone and misunderstood. Before coming, I managed to assuage my anxiety around this trip by painting myself as an Ernest Hemmingway-esque figure sitting in a café with my Moleskin journal, fountain pen and an espresso writing my great novel that would be under-appreciated by America, but loved by the French.
The reality of living here has turned out so much better than I could have ever fantasized about. In studying abroad in Spain, I have found a second home. I am more content here than I could have dreamed possible, and feel more at home than I did in the United States.
Even though I've only been in Spain about two weeks I can already tell that this experience has changed me. If you have any desire to come here at all I urge you to act on it. I know that if I hadn't come here it would've been my biggest regret in life. For me, this has been a truly human experience.
What studying abroad is really about is opening yourself up and exposing your vulnerabilities. It's about losing control and loving it, and accepting the help of others with open arms. From the guides during orientation in Madrid to the teachers at my school, there are so many times I would have been completely lost without the help of others. I am learning to be vulnerable. I am confident in my confusion. I am learning to accept kindness. I'm in love with this place, these people and these emotions.
For the next 3 months, Villarrobledo, a farming community about 30,000 strong, will be my home. This region produces the most grapes for wine in Spain. Now the harvest is in full swing; the air filled with the putrid scent of fermentation from the five wine factories, as they operate almost 24 hours a day, trying to process the grape harvest before it rots.
The streets are filled with antiquated John Deere tractors pulling behind them trailers full of grapes ready to be sold to the wineries. Every weekend many of the students head to the fields to help their families with the harvest working 12-hour days in the raging end of summer sun.
The skyline of the city is decked with the whites and yellowish-beige colors found in so many parts of Spain. It's a gorgeous place. Part of the route of Don Quixote and still filled with his sense of gentle wonder.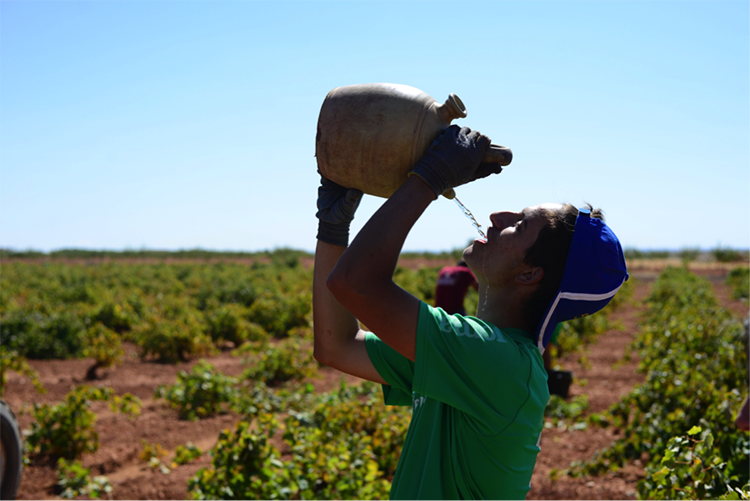 The first weekend I was here my host family took me to a grape field about 10 km away from town. There I spent three hours picking grapes. I walked down the endless rows with bucket in hand, grabbing bunches of grapes and dropping them into the bucket. I watched as beads of sweat fell from my forehead and turned portions of the red silt into miniature mud pools.
There's an odd beauty in the grape harvest. A sense of pride in family tradition and community obligation. The blood of the grapes is the life-force of this community. The fields are happy places filled with jokes, music and lighthearted conversation. They are a holy place.
I have picked vegetables and fruits all over the United States, and I have never experienced anything that can even come close to the spiritual fulfillment of the grape harvest of Villarrobledo.
There's a burgeoning underground rap community here. It's within this group of students that I've found a lot of my friends. The way this group of freestyle rappers was originally explained to me was, "You know Eminem's Green Mile. It's like that but we do it all weekend." I've found this statement to be a very accurate representation.
Every weekend night a large group of students go to the bridge at the edge of town and rap battle. It's a simple, uncomplicated thing to watch. There's something enchanting about the amount of talent a lot of these boys have. It's real and direct, while equally cocky and fantastic at the same time.
It reminds of my own late weekend nights when I lived in a small Kansas town; we'd all go to the local Sonic and lie about how much money we had, what we had done the night before, and who we'd be in the future. It's the mentality of everyone from a small town. Something reassuring to find even here, thousands of miles away from the near ghost towns of the Kansas plains.
It's been easy to find friends here. Everyone is warm and welcoming and seems eager to accept me. There's a sense of compassion that everyone has who I've met so far. They make sure to include me and make sure I understand everything that's going on. There's nothing more I could ask for. In coming here, I expected to be the weird foreign exchange student who never has any idea of what's going on and is always somewhat disconnected from the group.
Again, Spain pleasantly surprised me, I have been able to have meaningful conversations with people. I've learned so much from everyone that I've met here and I hope they've learned something from me. I am so grateful for people being willing and eager to make the time to talk to me, something I never dreamed that anyone would be willing to do.
This country is a wonderful, wild and beautiful place. As Ernest Hemmingway once said, "There is not a night life in Spain. They stay up late but they get up late. That is not night life. That is delaying the day."
The nights here are electric. Filled with dancing music, late night walks and the sounds of the laughter from every alley and doorway. The night life here is life, and there's no life I'd rather have here.
To end this, I guess what I have to say is that I'm in love with this community, the people, the countryside and all of this country. For me coming to another country has been a humbling experience. For me, what I've been learning is that no one is unique. That's not a bad thing. It's an important part of the human experience. In realizing that we are all equally important and unimportant. I have been able to fully embrace this experience.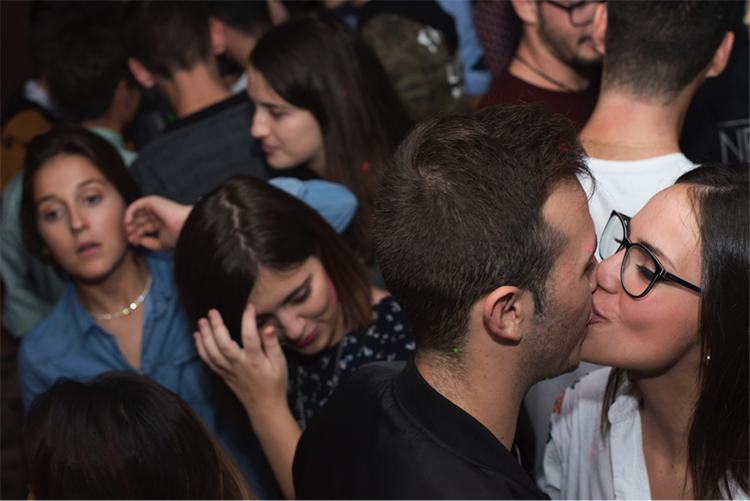 My advice to other exchange students in their first few weeks in another county would be to always say, "Yes!" I try my best to always to open myself up to any experience offered to me. It's brought me to so many amazing places in this country. I can't wait to see what other experiences it provides me with.
I'll end this with one last quote from George Orwell, "I would sooner be a foreigner in Spain than in most countries. How easy it is to make friends in Spain!"
About the Author:
Martin Tomlinson is 16 years old and lives in Overland Park, Kansas. His was inspired to study abroad in Spain because he feels "it is important to be a global citizen. Experiencing a different culture not only helps me understand it, but also helps me examine my culture and examine my views in deeper and more meaningful way. I want to become the most understanding person that I can possibly be." Follow Martin's adventures on our blog! 
A vibrant, welcoming community in Spain awaits you!