Tips for Teaching Abroad: 3 Things to Know Before You Go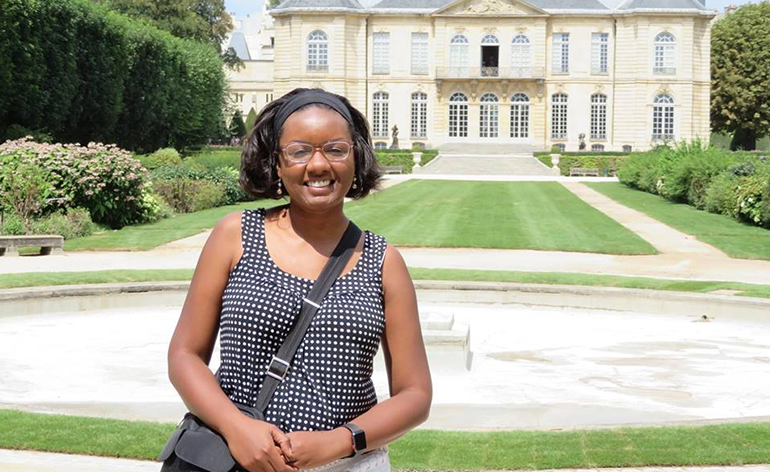 Today, I embarked on the next level of my teaching English as a Second Language journey by attending orientation for new, adjunct faculty at a local community college. Two weeks ago, I was nearly crying my eyes out about leaving my host family in France. Teaching English in France was an experience like none other. I was so passionate about my mission, that I wanted it to continue after I landed back in the U.S. Returning has not been easy, but by continuing to teach English, in some ways, I'm not giving up on my dedication to learn about other cultures and help others achieve their personal and professional goals by learning English.
So, after 12 years of experience teaching in and out of the classroom, what advice can I offer my fellow teachers and prospective Greenheart tutors and teachers that might not be found using Google?
The following is my little list of things that I did not learn in Education 302:
Keep a quote handy or something to inspire you. Always, remember your "why."
I've taught Title 1 students in the inner-city, and most recently, I've taught tweens in France. Teaching has left me with amazing days when I felt overjoyed and it has left me with exhaustion and frustration from time to time. Teaching is rewarding by all means, but it also demands your best. While serving in AmeriCorps, I learned a quote that has refueled me every time that I think about it, "Everyone can be great because everyone can serve." – Rev. Dr. Martin Luther King, Jr. Remember, that each and every learner that you touch will be forever changed, because of you and your commitment to them!
Cookie cutter teaching just won't do! Start from scratch.
I'm not saying that you should "reinvent the wheel". I am saying that it's critical that you view each teaching project and each student in a unique way. Each opportunity is a new one. Use an icebreaker and get to know your student or ask them a few questions that help you to get to know their learning style and interests. Remember to customize your lessons to meet your students' level and needs. There are tons of online lessons and Greenheart Travel provides tons of teaching resources, so manipulate these resources to meet your needs.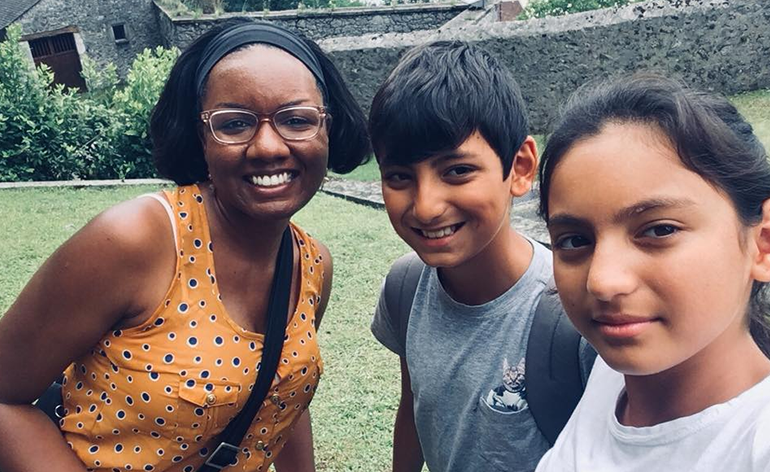 Never, ever, ever feel stuck! Use your resources and ask for help.
I've had a variety of roles within the field of education, from being a program manager at a children's museum to an instructional designer for a corporation. However, teaching is the one role that I've had where it's so easy to get "in your zone" and not ask for help. It's easy because it's just you and your student, or class of students in a room. There's no one hovering over your cubicle to see how you do things and offer on the spot advice, there's rarely anyone asking you to share your ideas to a room full of people. While I taught abroad, I took an active role in connecting with the Greenheart Travel community on social media. I found solace in connecting via LinkedIn or Facebook with those who were teaching abroad as well. Remember, you do not have to be an island. Connect with the Greenheart Travel staff, other teachers or tutors and search for online groups or local meetups to connect with others who might be of assistance.
Thus, two degrees in education and 12 years later, I've learned that anyone can learn how to teach and anyone can search the web for educational games, high-quality ESL lesson plans and other resources. The web offers a wealth of resources, don't get overwhelmed by the web. Look inside yourself, the best resource is you!
Wishing you an amazing teaching and learning journey.
Check out my travel blog if you want to learn more about my homestay in France.
Click the link below to find out how you can serve as an English tutor in France like Yolanda!