Live Like a Local and Save Money in Spain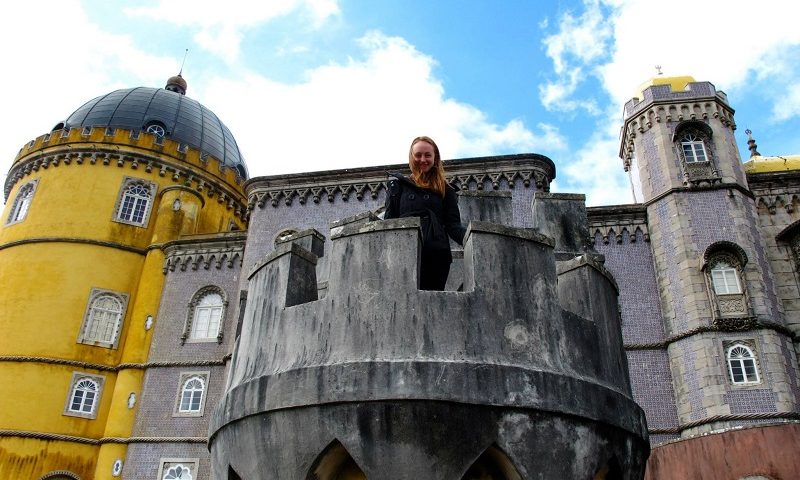 Are you looking for affordable ways to stay in Europe? Check out our Teach in a Homestay programs!
You may be thinking, a volunteer program that requires me to pay a program fee? 
It's reasonable to be turned off by the program fee, but the truth is that you just can't spend an extended period of time in Western Europe for cheap. Rent is high, food is expensive, and as a North American, you aren't eligible for a visa that will allow you to make any real money working (read more here). The Teach English in a Homestay in Spain program costs $1,710 and allows you to stay in Madrid for up to 3 months. Think you could do it cheaper?
Let's break it down. Here are some numbers for you, taken from internet research combined with my experience living in Madrid for 2 years:
Average cost of a hostel: $20/night for a dorm, $30 for a private room
Meal in a restaurant: ~$10 (low estimate)
Groceries: $35/week (low estimate)
If you manage to find an apartment, the rent would be $350-$550/month for a room in a shared apartment, plus utilities (which are roughly the same price as in the US). This is pretty much impossible to line up before you arrive, so you'd have to stay in a hostel for a while until you found a place. I'm speaking from experience: I arrived in Madrid with some advantages most expats don't have, since I was already fluent in Spanish and had several local contacts, and I spent an entire week making (no exaggeration) over 100 phone calls trying to find an apartment. Many landlords require a huge security deposit for foreign tenants (mine was €1,250), proof of employment, and a year-long lease.
So if you stay in Madrid for the duration of your 90-day tourist visa, find an apartment after 2 weeks, only eat out once a week at cheap places, and find that rare Madrileño landlord willing to charge you 1 month security deposit and give you a short lease and prorated rent, the cost of your Spain adventure will be $2,040-$2,885. If you live in a hostel the whole time, you'll spend around $2,340.
That $1,440 isn't looking so bad now, right?
Prices obviously vary a lot from country to country, but Madrid is one of cheapest major cities in Europe. Europe just isn't cheap.
But I want to see Europe! Won't my teaching job interfere with my freedom to travel?
Your position will only occupy you for 15 hours a week, leaving you free to explore the city during the week, and to travel beyond your host city on the weekends! One of the many fabulous things about living in Europe is RyanAir! Here are some sample ideas (prices from Madrid)
Weekend in Brussels: $49 round trip (2.5 hr flight)
Weekend in London: $73 round trip (2.5hr flight)
Weekend in Paris: $56 round trip (2hr 10min flight)
Weekend in Morocco (Fez): $47 round trip (1.5 hr flight)
Also in bus/train range:
Granada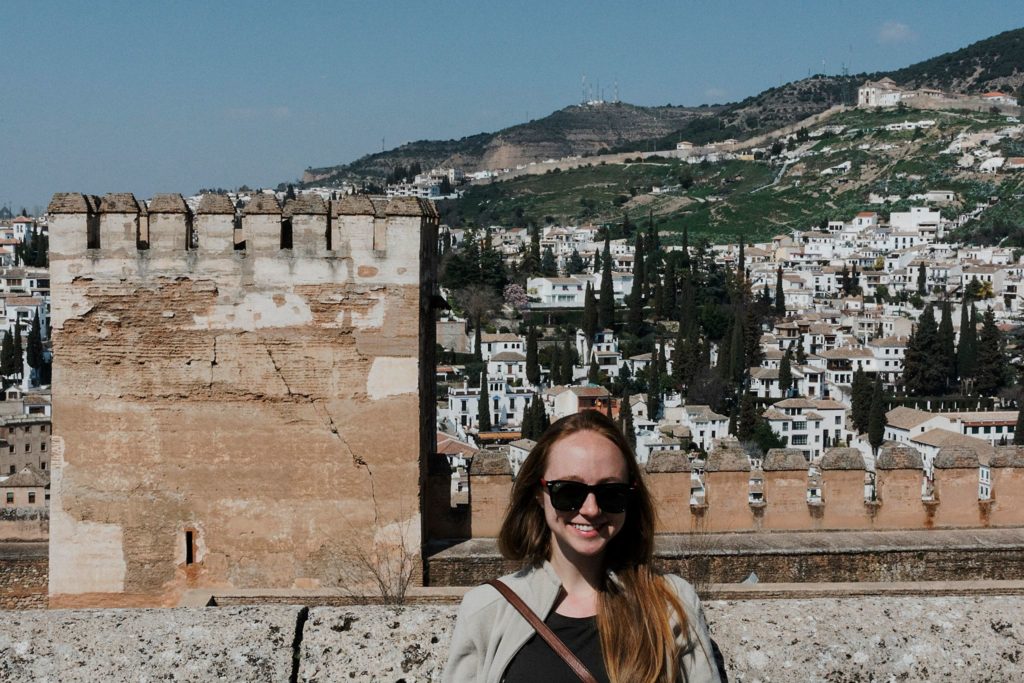 San Sebastian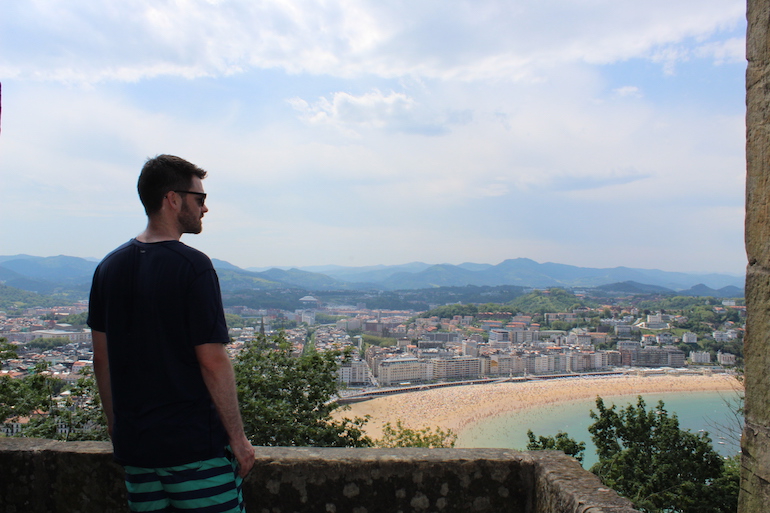 also: Barcelona, Valencia, Cordoba, Lisbon, and the beaches of the Costa del Sol!
And the biggest payout of all:
Sure, you could shell out the extra money and go it alone, living in a hostel or renting a room in an expat apartment. You'll spend your days, your nights, and your weekends with other foreigners, going to Irish-themed pubs in touristy neighborhoods and speaking your own language with people from your own culture. There's a huge expat scene in Madrid, and in every other major European city, and it's all too easy to fall into it and never actually experience the city the way the locals do. It might be fun, but you could speak English over Budweisers at a place called Finnegan's without ever leaving your country.
Living in a homestay, you will get an immersive, cultural exchange experience. You will speak Spanish. You'll eat Spanish food at long, wine-soaked dinners with Spanish friends and family members. You'll learn where to find the best tortilla de patata (hint: it's not in Puerta del Sol) and how to order a beer (you probably didn't know this but you want it mixed with lemon soda). You'll learn how Spanish people talk and think and live, and you'll learn it from the inside, not as a tourist.
So before you let the price tag and the part-time job scare you off, consider what this program would offer you: a chance to live in Europe for cheap and travel to some of the world's greatest cities, all while experiencing the cultural exchange of living with a local family. It's a pretty good deal.
Check out our Teach in a Homestay programs to get your cultural immersion experience started!