Choosing Experiences Over Things: A First Time Traveler's Perspective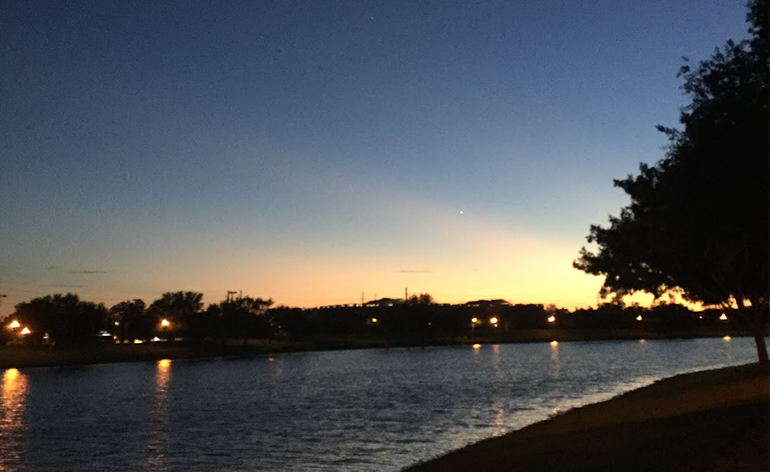 I'm an 18-year-old girl from Houston, Texas. I always had a dream to learn about everything and everyone. I realized that I couldn't do that just sitting in a room and reading about it, but setting out for an adventure to learn. Everyone can tell you it's crazy and impossible, but they aren't curious enough to try it. I know that money won't fly out of the sky so of course, the planning of reaching this goal was already a journey in itself.
When I was 15 years old there was this book that I came across called, "The Alchemist." Although it shortly became my favorite book, I read it not understanding very much and only getting out of it this vague message, follow your dreams. I then picked up the book again when I was 17 and still missed the fact that the setting was in Spain. I turned 18 and I wanted to set out and travel the world. When I was picking on the first place I wanted to travel, I just automatically chose Spain, not knowing much about the place; I guess I was just destined to pick this place because it just felt like I should be there.
I know it's such an odd explanation of why I chose Spain but I also heard about it many times as "the place you should put on your travel bucket list." I didn't know much about Spain, just  big cities like Madrid and Barcelona. I picked it just really knowing about the soccer culture, and I wanted to find out more.
The way I was able to pay for this trip was by saving all the money that I worked in part-time jobs. I started saving in 8th grade not knowing what for, but then I decided that it was for travel. When I came across this program and the opportunity to travel, I knew that I was going to invest in something that would stay with me forever. I always opt to spend money on experiences rather than material things, so saving was a little easier for me.
I know it's hard to just save money, because life gets in the way. I always kept in my mind that I had a dream to go to all these places and the money wasn't going to be magically handed to me. I had to sacrifice eating out, buying a coffee and just spending money on the little things that didn't matter. I opt for thrifted clothes and home cooked meals rather than expensive jewelry and take out meals. And of the course helping out my family was a must, but I always put money aside for my goal.
I see this experience being one that holds a lot of growth. Growth in my experiences, growth for my knowledge as well as the family's, growth in general because I know that living with a host family, I surely will have to get out of my comfort zone. I see this trip being one with many exchanges in culture, laughter, and love. Regards if there are many things we do differently, I know that everything can be fixed through communication and empathy.
I also see this being only the beginning of my travels and I know that this one is going to a great experience. Whether good or bad, I believe that every experience is a learning one and as long as I go on with that attitude what could go wrong? Of course, I understand that every day may not be a crazy adventure, but it's still going to different and I should be present for all of it.
Nini Vo, from Texas, is a Greenheart Travel First Time Traveler Scholarship recipient. Learn more about Greenheart Travel's scholarship opportunities to help you travel for a change!