My Daily Routine and Commute to the Japanese Language School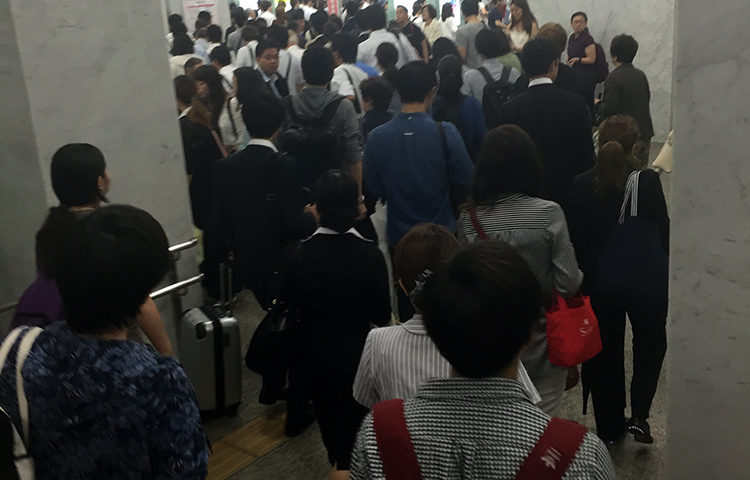 My daily routine in Japan is waking up at 7:30 a.m in the morning to get ready for school. During that time, I would finish any homework that I didn't do the previous night, brush my teeth, text my friends and family, and prepare for school. By 8:15 a.m, I leave my homestay house to go to Fujisaki Station in which I take the subway to go all the way to Hakata Station. By the time I get to Hakata Station and travel to my school, it's around 9:00 a.m in which I have 30 minutes to spare until class starts.
Check out my daily commute to the Japanese language school:
At 9:30 a.m, I have Japanese Language class all the way up to 1:10 p.m. There are 5-10 minute breaks between classes, but each class is around 1 hour long, so usually I try to bring a snack with me to eat during breaks.
At 1:10 p.m, I either go to the supermarket or a guy that I like to call "The Bento Guy" because he sells cheap bentos for only 300 yen ($3 in USD).
At 2:05 p.m., I have activity class that goes into either the culture class or the pop-culture class and we do fun activities until 3:50 p.m.
After activity class, I either go straight back to my station, or I go with my friends to a place that we want to go to such as an anime store, a CD store, or to the mall. Then I go home to meet Mahiru and Ms. Chikako to eat dinner. My favorite foods so far is chicken karaage, somen noodles, ramen, gyoza, and curry with rice and chicken katsu.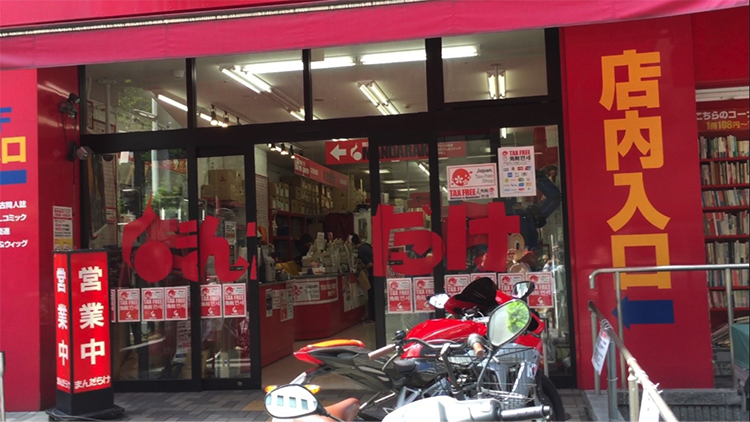 After eating, Mahiru helps me with my Japanese homework. Then it's free time until 11:00 p.m and then I go to sleep and the day repeats. I have gotten used to commuting to school and have picked up some tips to share with future students.
Tips for Future Students
One tip that I can give for anyone who is wanting to travel abroad to learn a new language is try to prepare yourself beforehand. I know that a lot of the students who started at beginner's level were still having a hard time even though they were just beginning. I think you should try to learn and master the basics before learning it during class, that way you have an easier time to adjust to the teacher's pace and the classwork/homework that they give you.
Another piece of advice for anyone who wants to travel abroad to learn a new language is to speak out. I know that trying to immerse yourself into another country that speaks a different language than yours is going to be very difficult and challenging but try to communicate to the locals and other people around you. Don't be afraid to speak whenever you feel like you need help, even though they may or may not understand you. Just don't be shy trying to communicate in a language that you have little to no experience in speaking and just try your best to ask for help.
What I've Learned About Myself During My Time in Japan
I learned a lot about myself during my time abroad in Japan. I learned that I can actually handle public transportation a lot better than I expected. In Hawaii, I have never used a bus nor is there any subway stations. By going to Japan, I've had a great experience in using public transportation, that I probably wouldn't have learned in Hawaii because I never use it.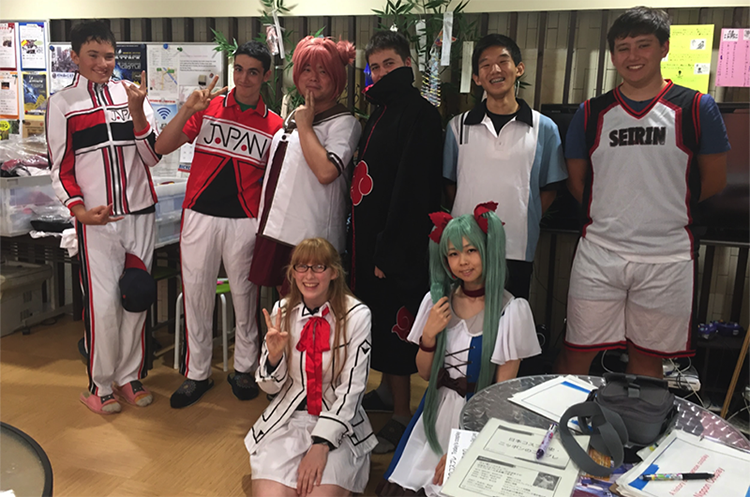 I also learned that I truly enjoy making international friends from all over the world. Not only have I made friends at school and my host family's home, I've been able to make friends from Japanese schools as well as some of Ms. Chikako's friends. This has been a great and amazing experience overall and I feel like I'm going to remember this trip forever.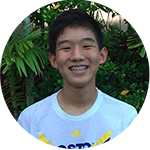 Duke Takeno is 16 years old and lives in Oahu, Hawaii. His goal during his language program in Fukuoka, Japan is to "learn the language, connect with the other students in the program as well as my host family, and to enjoy what Japan has to offer.  I can't wait to begin my adventure!" Follow Duke's adventures in Japan on his weekly blog post updates.